Deep Root Feed Your Trees For Healthier and Stronger Trees
Classic Lawns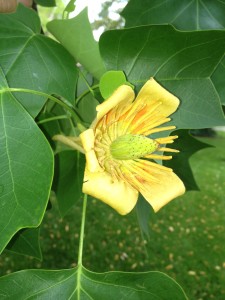 can feed your trees for you.  Our deep root feeding with a balanced fertilizer provides many benefits for your trees and shrubs.  Some of the benefits are:
Better fall color
More resistance to insects and disease
Stronger, healthier roots
Fuller canopy
Improved health and growth
WHY YOU SHOULD ROOT FEED YOUR TREES!
WHAT IS ROOT FEEDING?
Root feeding is the process of injecting fertilizer into the soil so that the nutrients in the fertilizer are directly available for the roots.
DO MY TREES NEED TO BE ROOT FED?
We recommend root feeding young trees, any tree that is stressed, or any tree that has been pruned. Mature trees usually do not benefit from root feeding UNLESS the tree is stressed or is suffering from insects, disease or injury.
WHAT ARE THE BENEFITS OF ROOT FEEDING?
Root feeding your trees and shrubs helps improve their growth, health and color. Trees that are root fed are less prone to insect damage and disease and they grow taller and fuller.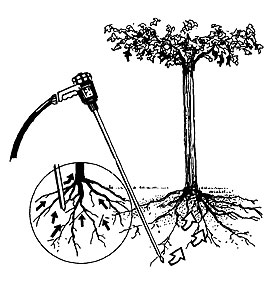 WHAT DOES IT COST?
For a LIMITED TIME our ClassicLawns Tree Root Feeding is only $79.00!*
*$79 for up to three 8' tall trees or equivalent. Then $5-$10 for each additional tree.
Call us with any questions or to get your trees scheduled!