FEED OUR FISHBOWL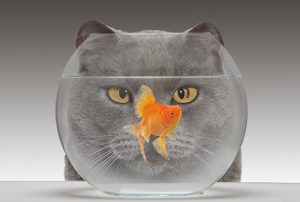 The Fishbowl is a figurative bowl that each booth at The Sertoma Chili Cook Off uses to raise money.  The booths raise money in a variety of methods.  Some sell merchandise, some have 50/50 raffles, and others have drawings for great giveaways.
ClassicLawns sells our famous GROWING GRASS AND SMOKING WEEDS T-Shirts and can coozies!  Proceeds from the sale of our merchandise goes towards our Fishbowl which in turns goes to the Sertoma Charities! 
While we go all out on our booth and costumes, (we have won several trophies for our booth, our showmanship, and our crazy outfits), ClassicLawns' main goal is to always win the FATTEST FISHBOWL.  The business that raises the most money for the kids.  We have won Fattest Fishbowl a couple of times including 2019 and we want to win this year too.  We want a dynasty on the Fattest Fishbowl Trophy!
You can help us win the FATTEST FISHBOWL Trophy by buying one of our cool t-shirts or some other merchandise at our booth.  However, even if you can't make it to the event, you can still contribute to our Fishbowl!
Feed the ClassicLawns Fishbowl
Top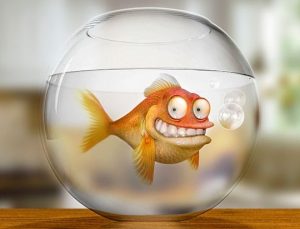 10 ways to FEED OUR FISHBOWL for Sertoma Charities:
Buy your tickets online to the Sertoma Chili Cook Off from Classic

Lawns

.  Get tickets at www.sertomachilicookoff.com.   Use our

PROMO CODE

GrowingGrass

 to get our discount and to give us credit for your purchase! 

Don't want to go online to get tickets? We can hand deliver tickets to you.  Just call or text us at 417-812-5321!  We have been known to sell tickets at a bigger discount in person on occasion.

Buy one of our awesome GROWING GRASS AND SMOKING WEEDS T-Shirts at our booth. Or pick up some of our other kick grass merchandise at our booth.  We have can coozies, magnets, wrist bands, hoodies, beanie hats, trucker hats, and even drawstring backpacks available for you to carry all your cool swag home in! Proceeds go to the Sertoma Charities.

If you can't make it to The Chili Cook Off, you can now buy any of our merchandise right from our website. Click here to go to our store! You know you want one of our shirts.  Get yours today!  Proceeds from online sales between January 15th and the day of the Cook Off go towards our FISHBOWL!

Buy a 6 pack of our can coozies! Or a 12 pack if that's how you roll!  The can coozies we have for sale at The Chili Cook Off are unique.  We have a different one every year and we only pass these coozies out at the Cook Off.

Play Silly Games win Silly Prizes. 

Join us at our booth for some fun and games.  You never know what we are going to do, but there will always be ways to win tons of our fun merchandise!  All proceeds go to our FISHBOWL. 

Drop some cash in our Fishbowl at the Chili Cook Off. It isn't really a fishbowl.  It is just a plastic bucket. The money would be all wet if it was a real Fishbowl!

Can't make it to Chili and still want to donate some money? Great!  Feel free to donate to the cause at PayPal.me/classiclawns!

Buy another one of our shirts!

Buy your friend a shirt!