Welcome to the Classic

Lawns

Online Store!
The Beginning
One day our beloved owner, Cary C. Carlson, finally put his college degree of Marketing to use.  He decided that Classic Lawns needed a t-shirt.  Why? You ask.  Well he had gone to a concert and saw the line of people buying band t-shirts and a light went off in his head.  He thought, "Hey wouldn't it be cool if people loved Classic Lawns so much that they wanted to wear our shirts?"  His answer was, "YES. Yes, that would be cool."  Besides if Harley Davidson, Adidas, and Jack Daniels could do it, why not Classic Lawns?  Well why not is because even he knew that nobody was going to buy a plain old shirt with the Classic Lawns logo on it.  It needed to be something cool, witty and fun so everybody would want one.  So… GROWING GRASS AND SMOKING WEEDS was born!
GROWING GRASS AND SMOKING WEEDS
OK, we know it may not be the most politically correct slogan in the world, but we are not really the walk the line kind of folks. We wanted a catchy and memorable motto to quickly and easily tell people what it is we do.  So, with tongue planted firmly in cheek, we came up with the GROWING GRASS AND SMOKING WEEDS motto.  Initially, we were a little concerned that the double entendre would not be perceived too highly. However, after some test marketing, much to our surprise we found that people genuinely loved it. So here it is.  GROWING GRASS AND SMOKING WEEDS.  It is what we do.
Yes, the GROWING GRASS AND SMOKING WEEDS motto occasionally causes a bit of a stir. A few sour faces and turned up noses are directed my way when I wear the t-shirt.  However, the overwhelming majority of people LOVE it!  Especially when they take the time to realize that we are a LAWN CARE company.
Make your selections below and easily send your payment through Paypal
2020 Chili Cook Off Shirts
The Next Shirt?
What is our next shirt going to be?  Even we are never quite sure what we will come up with next.  The only thing we can tell you is that it will be silly, ridiculous and filled with some whacky double entendre.  And, you will want one!  Stay tuned…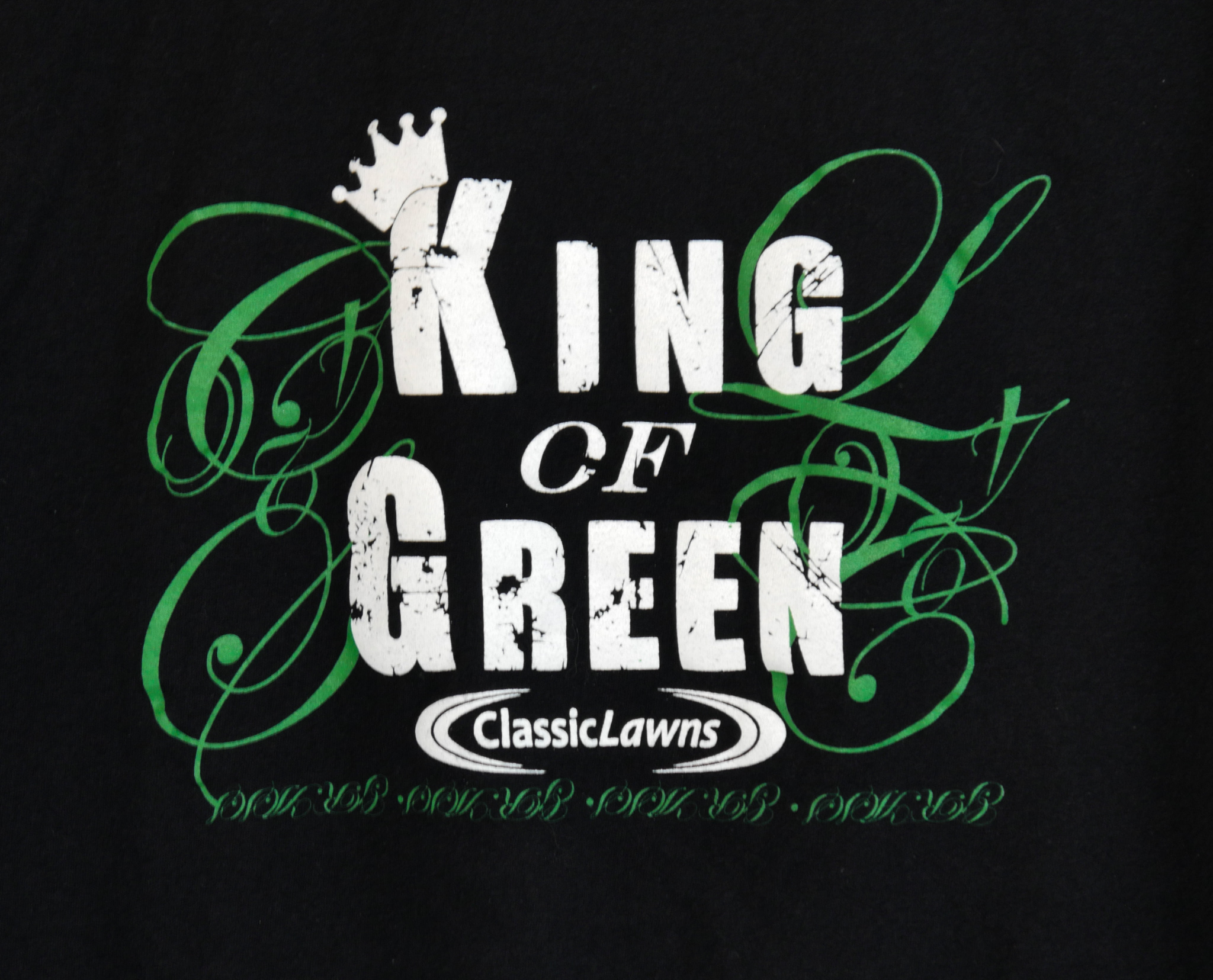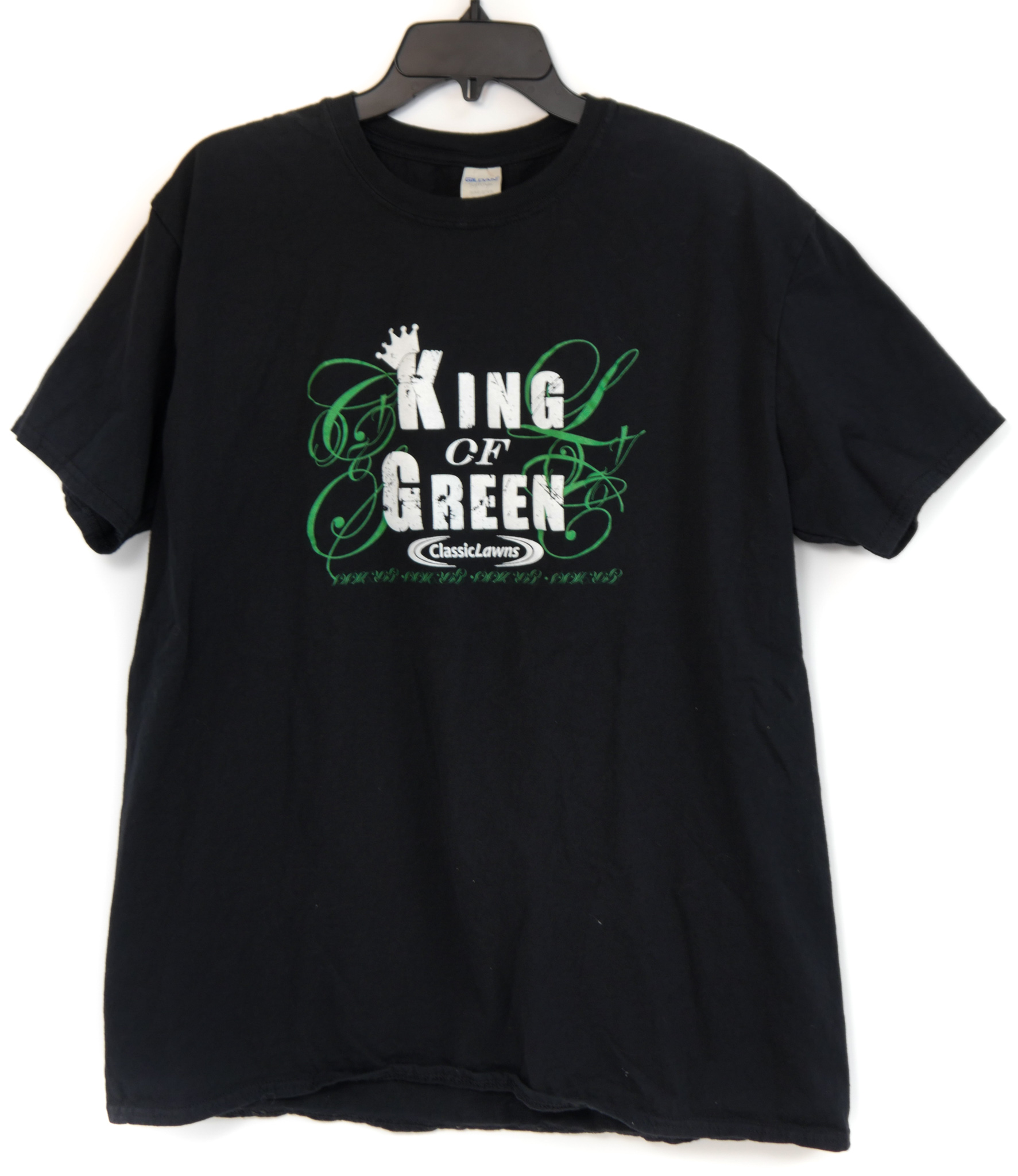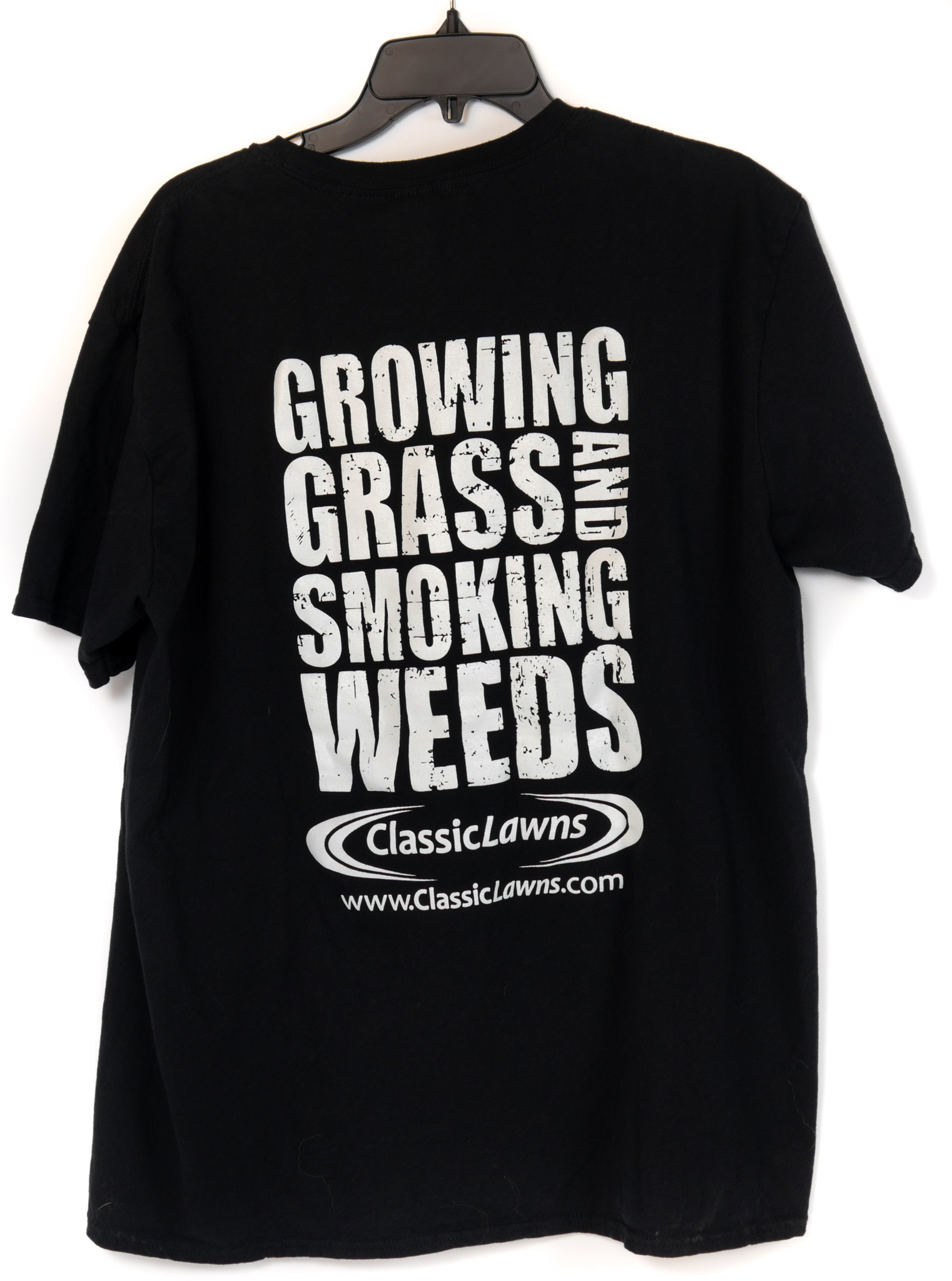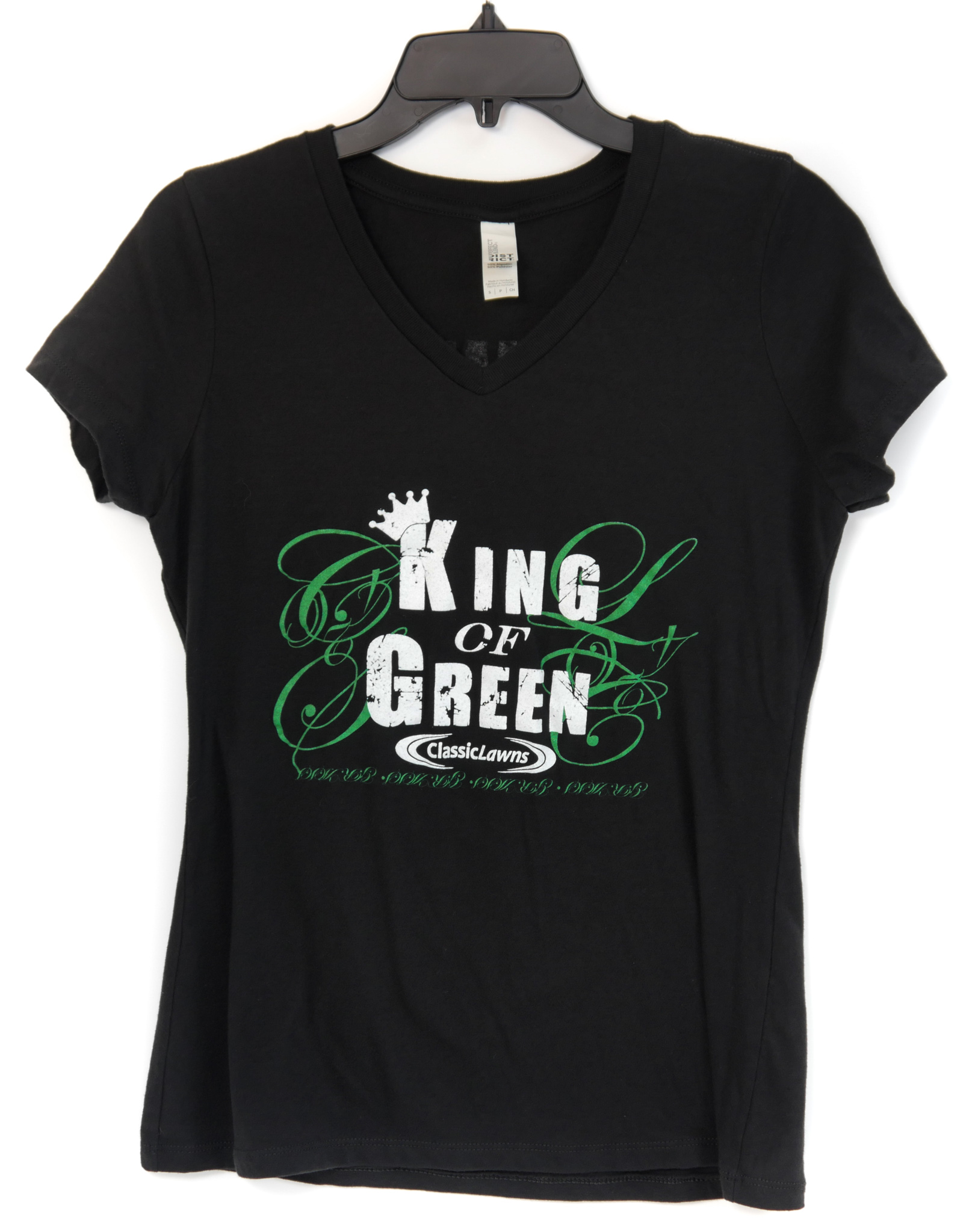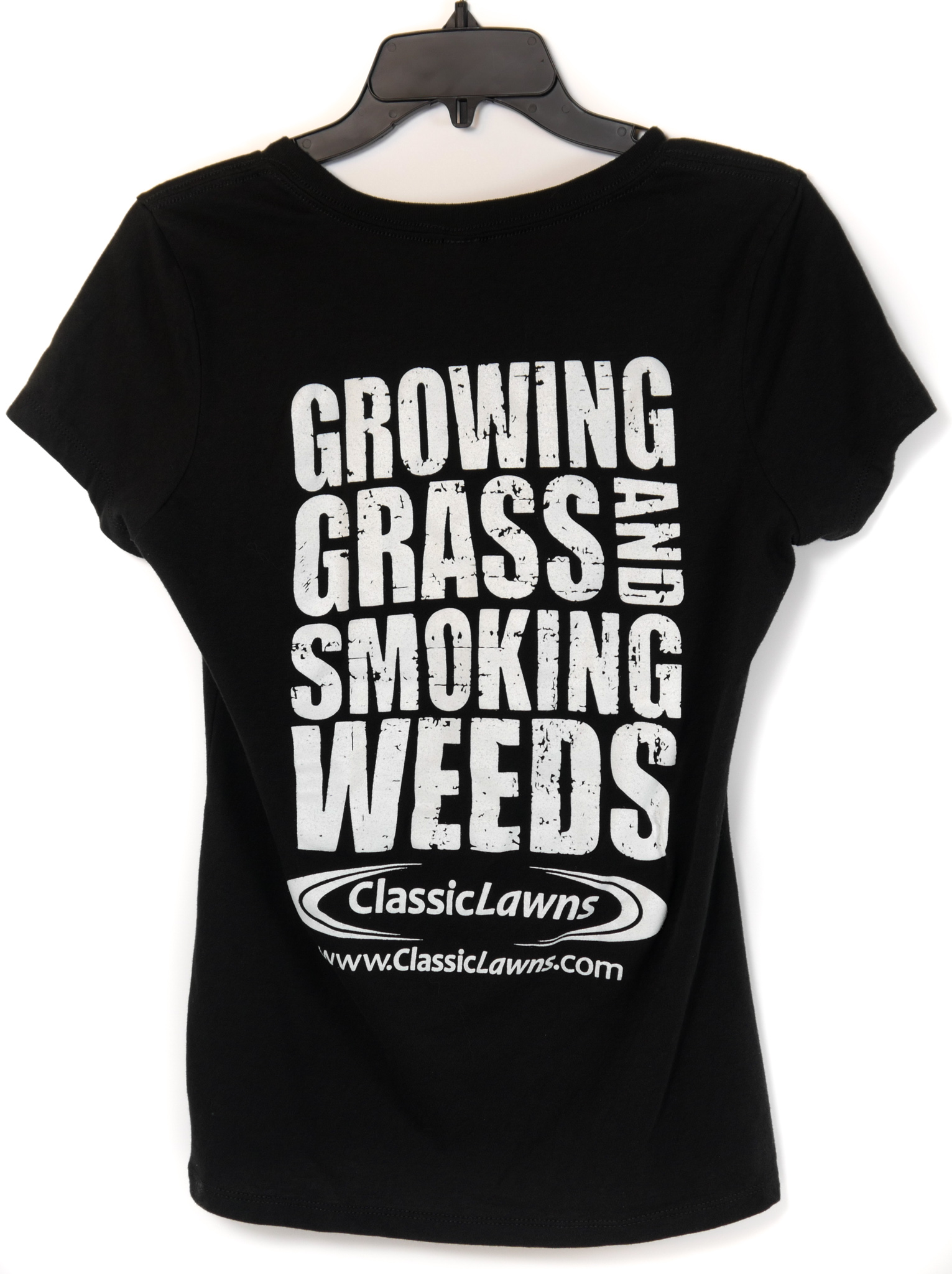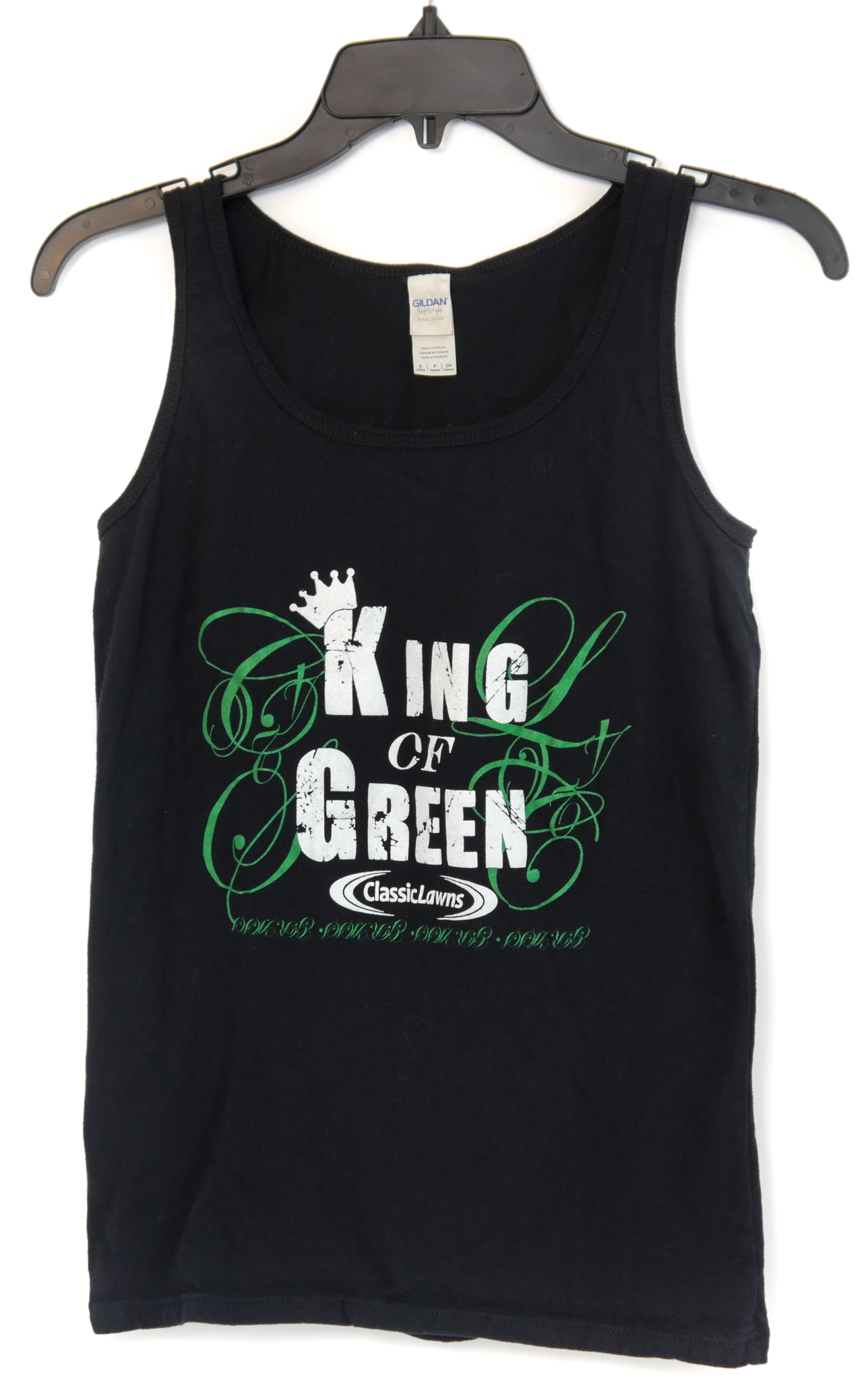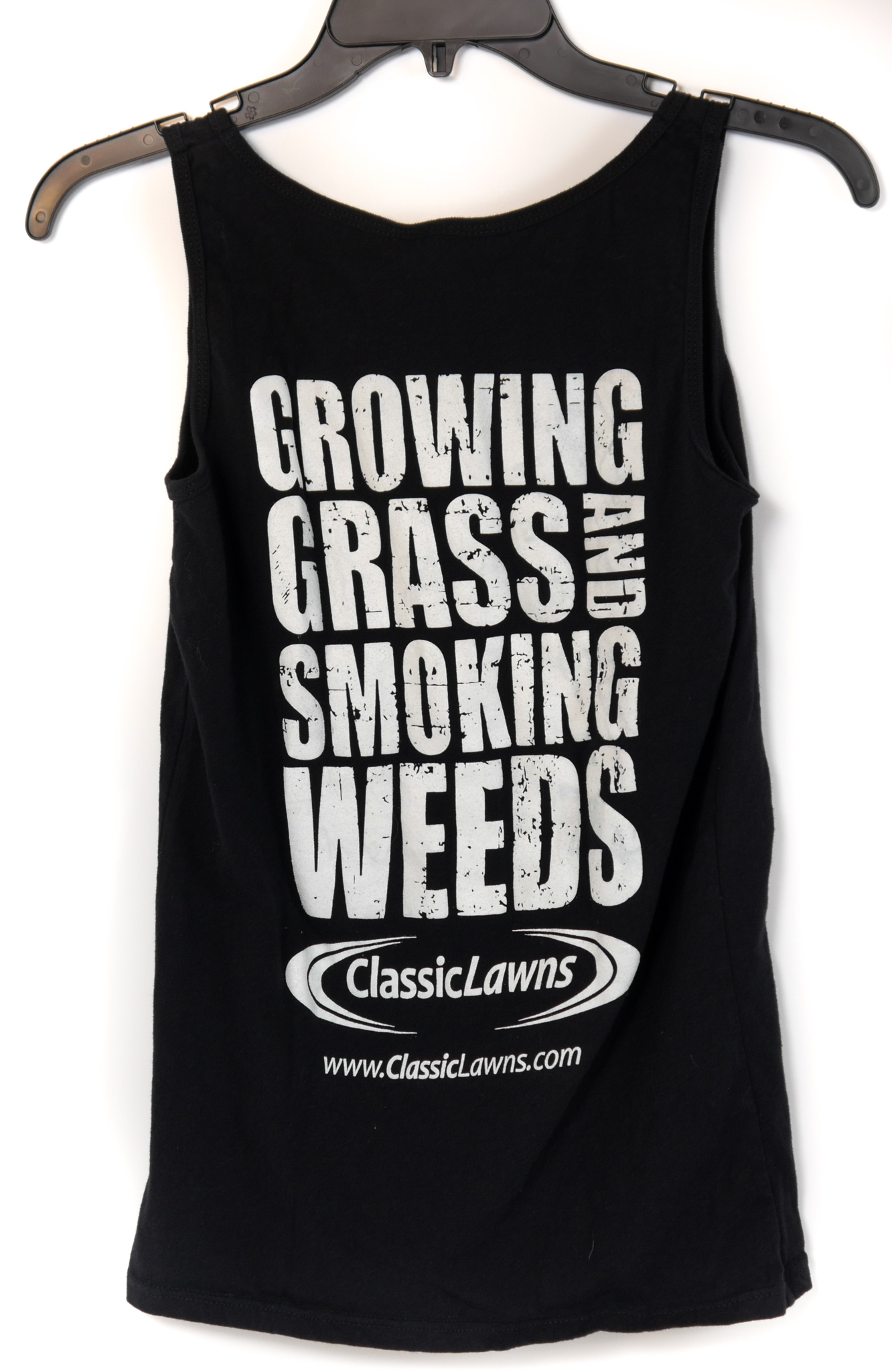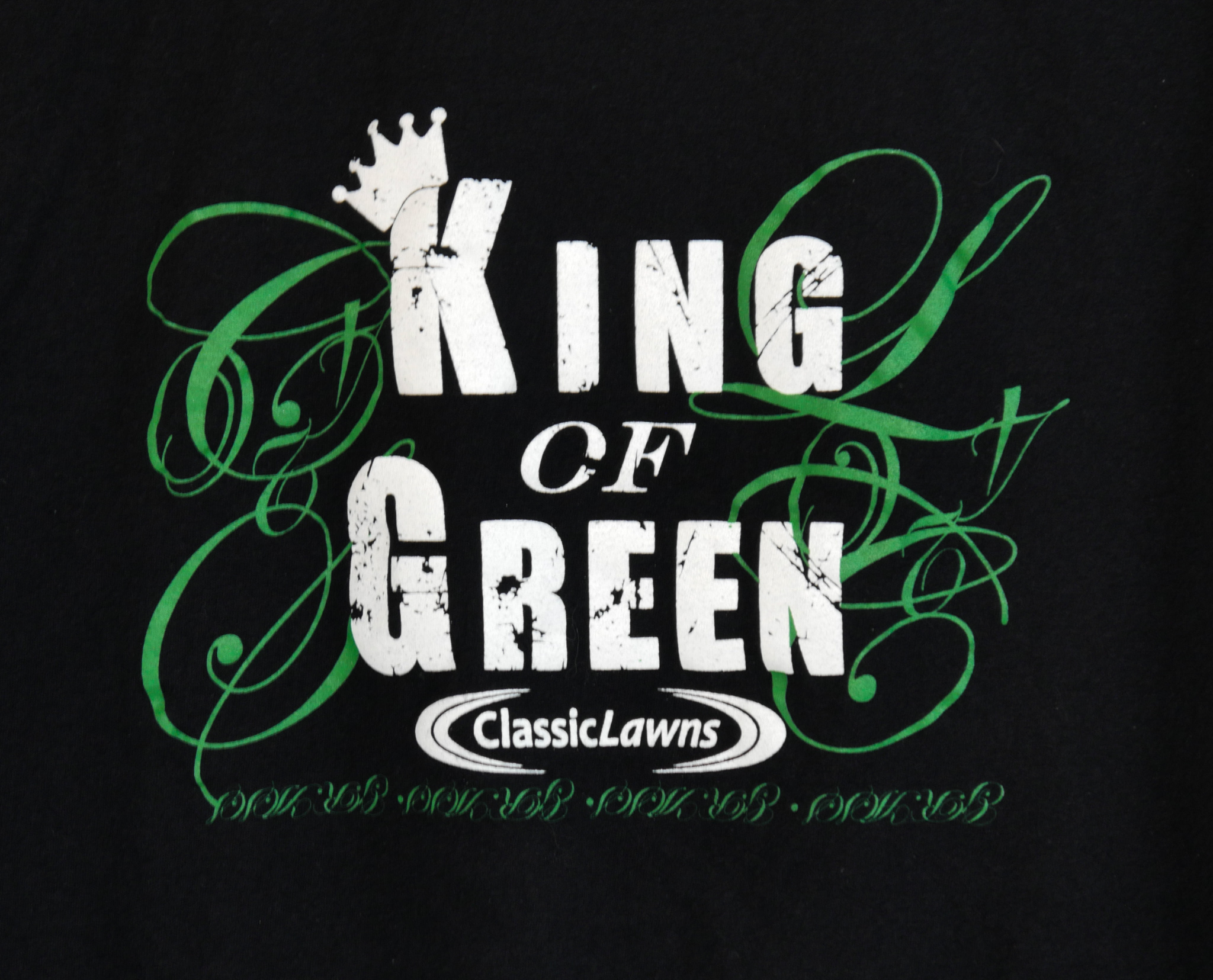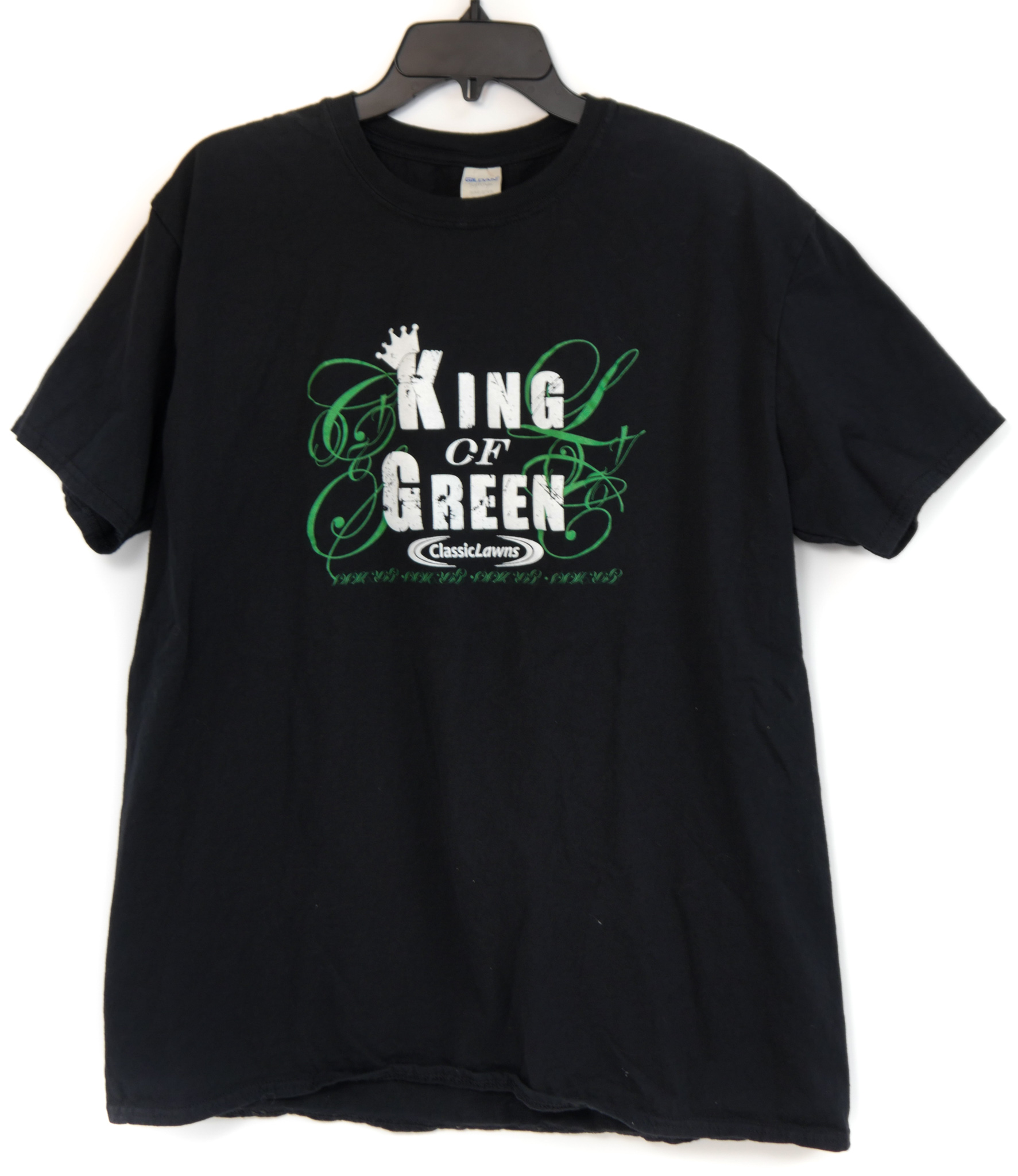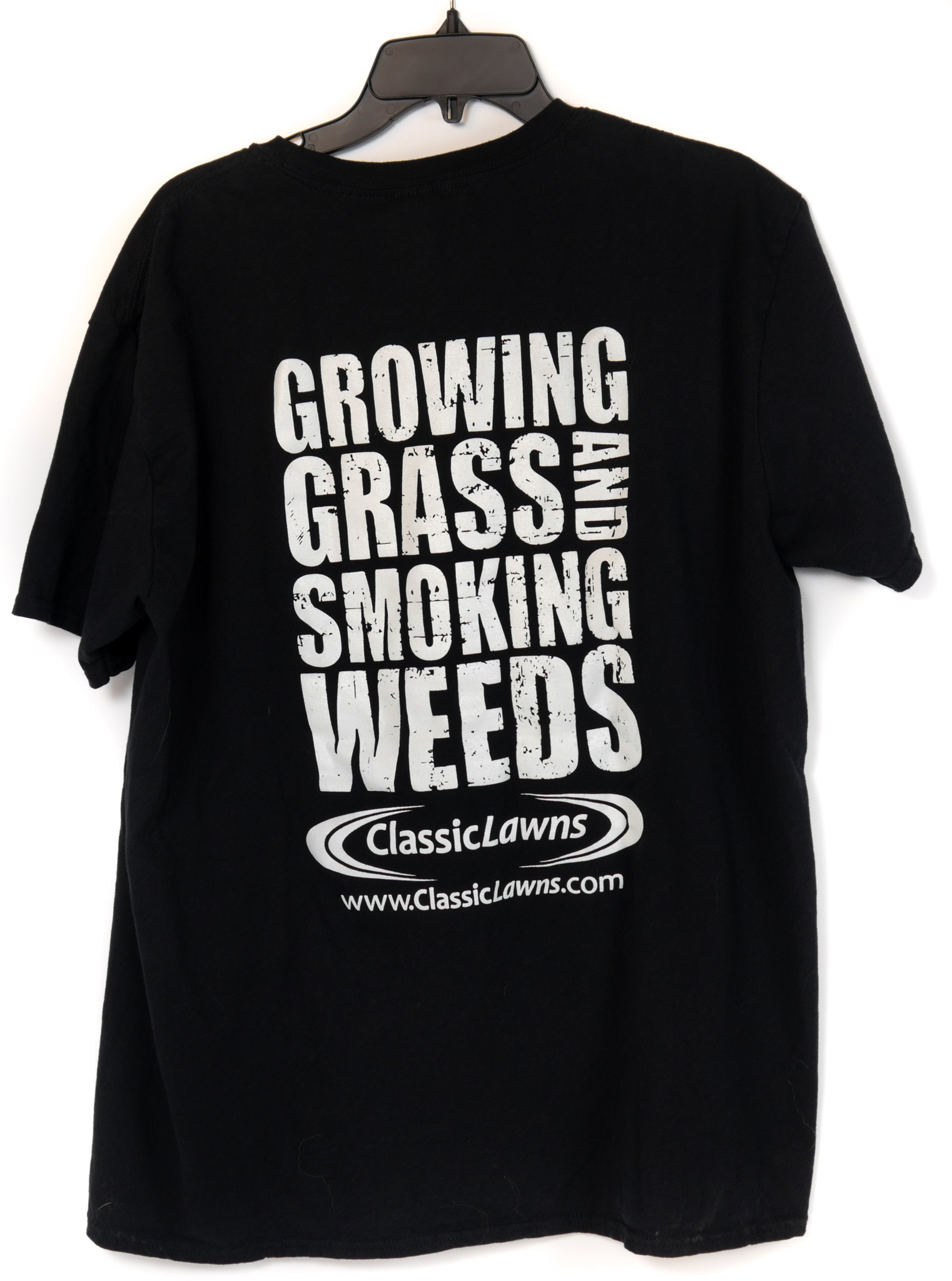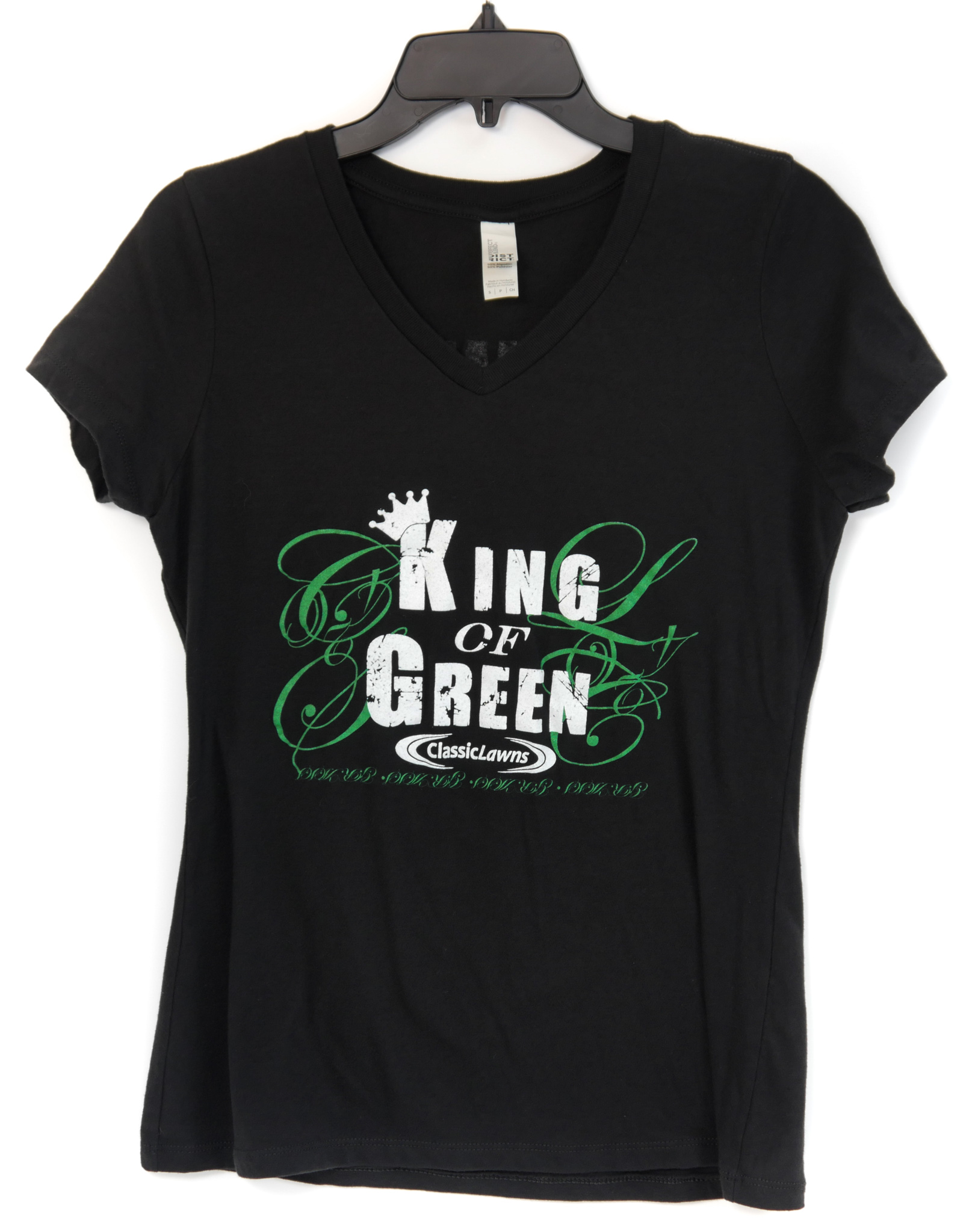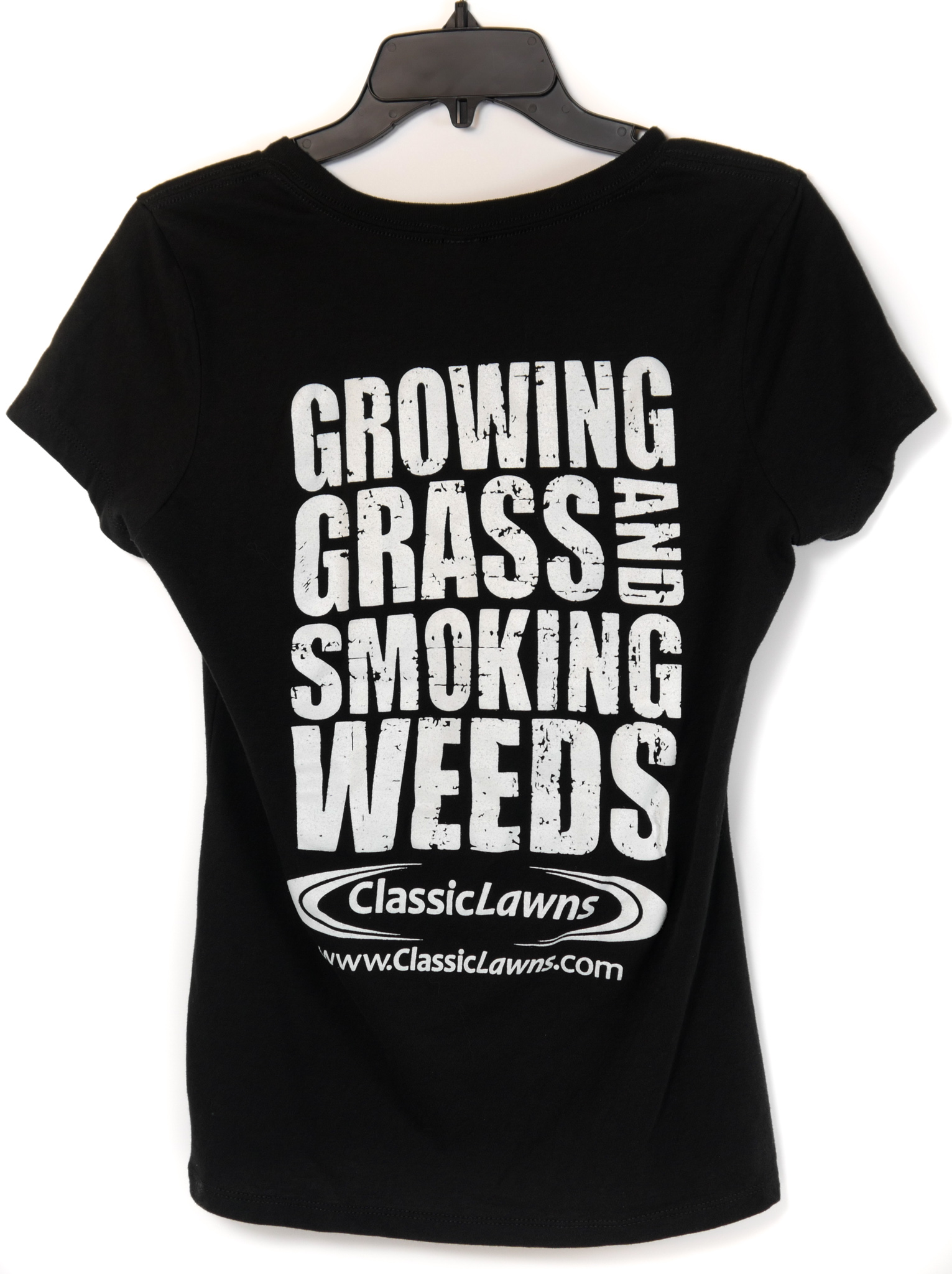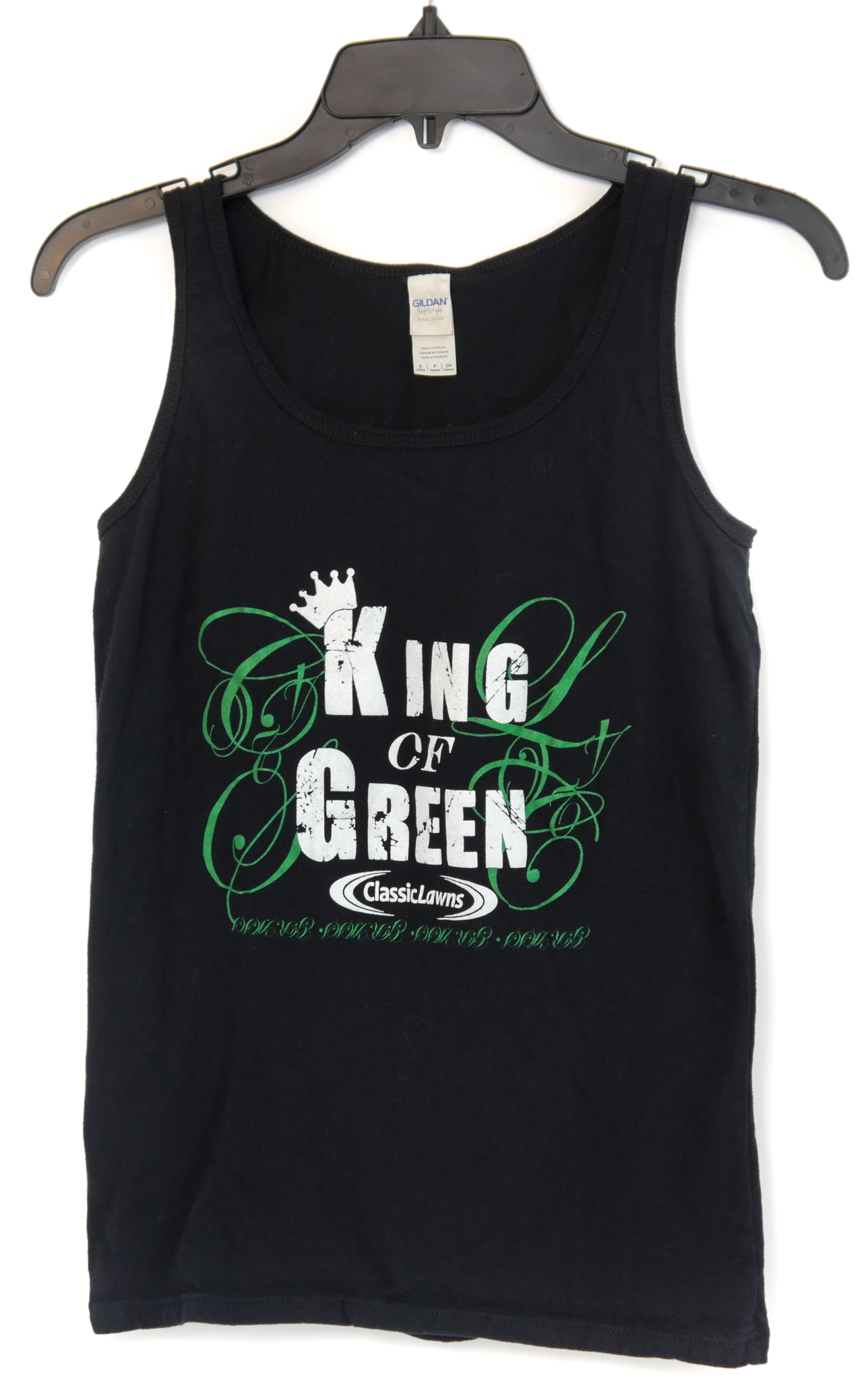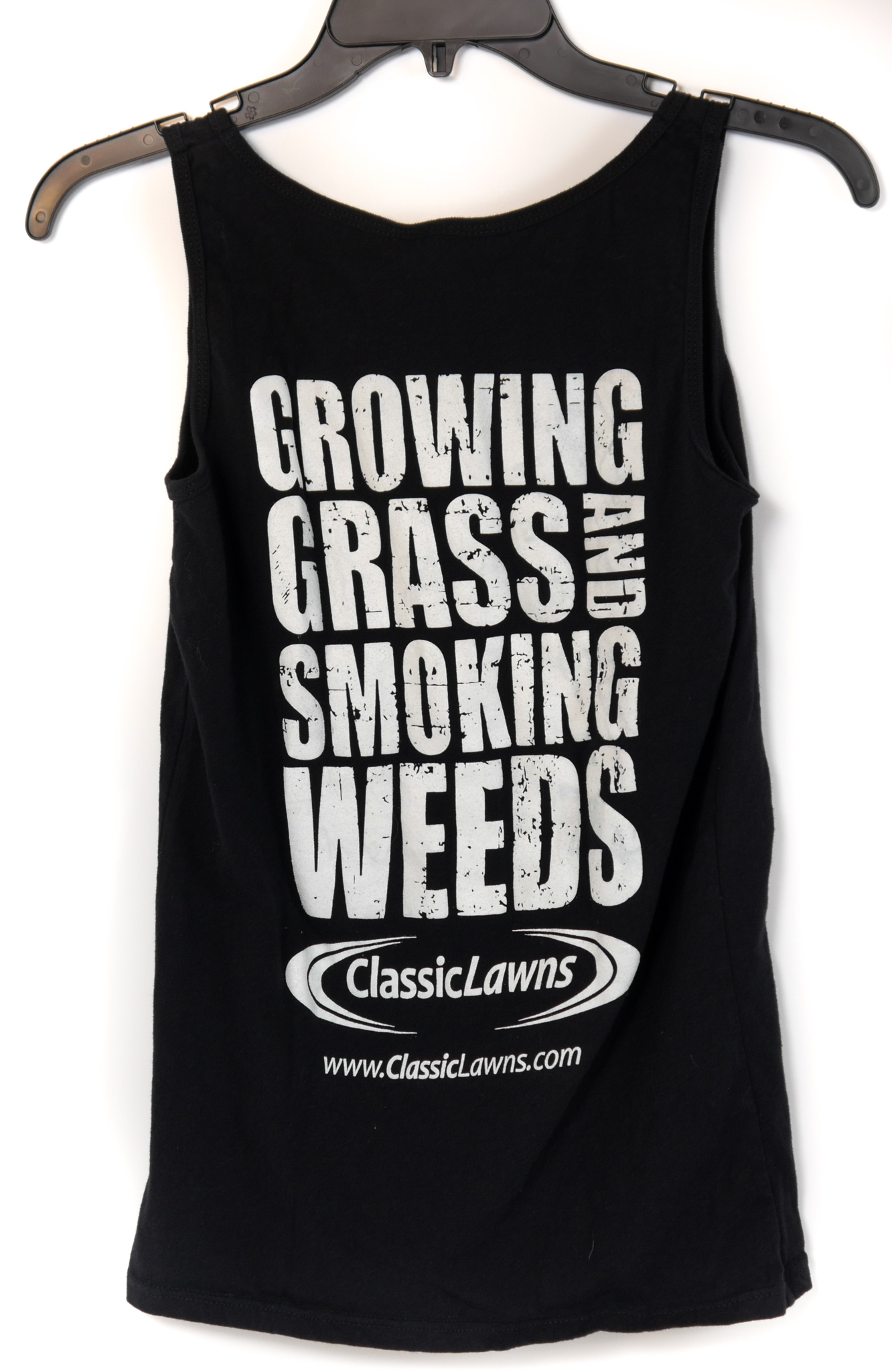 Kill 'Em All
Kill 'Em All
Skulls, heavy metal, and dead weeds are the inspiration for this shirt!  Classic Lawns loves ridding lawns of menacing weeds like dandelions, so we "borrowed" Metallica's 1983 album title, put a cool looking skull on it with a dead dandelion in its teeth and SHAZAM!  A rocking, off the hook masterpiece!  You know you want one!  Get 'em while we got 'em!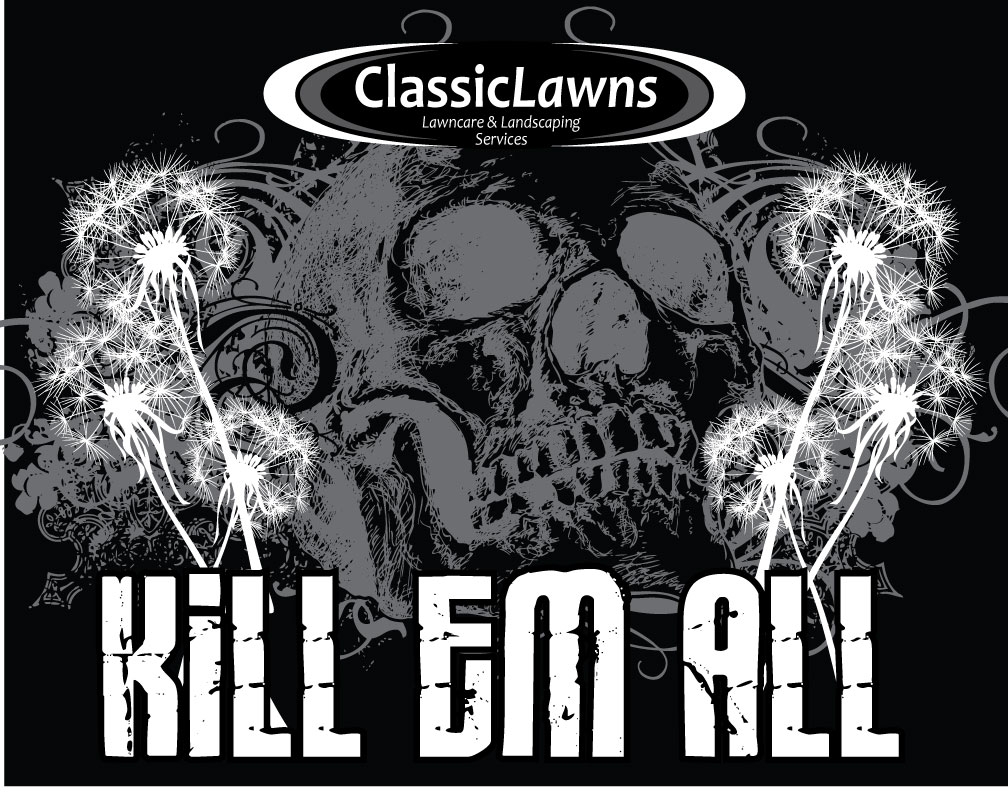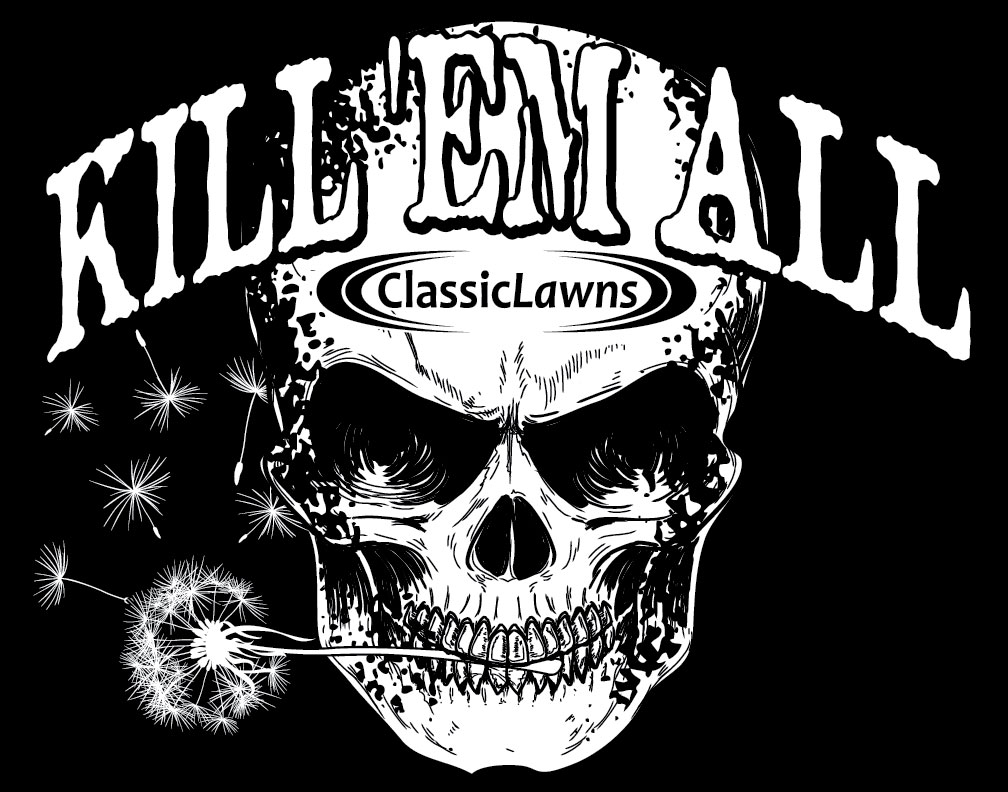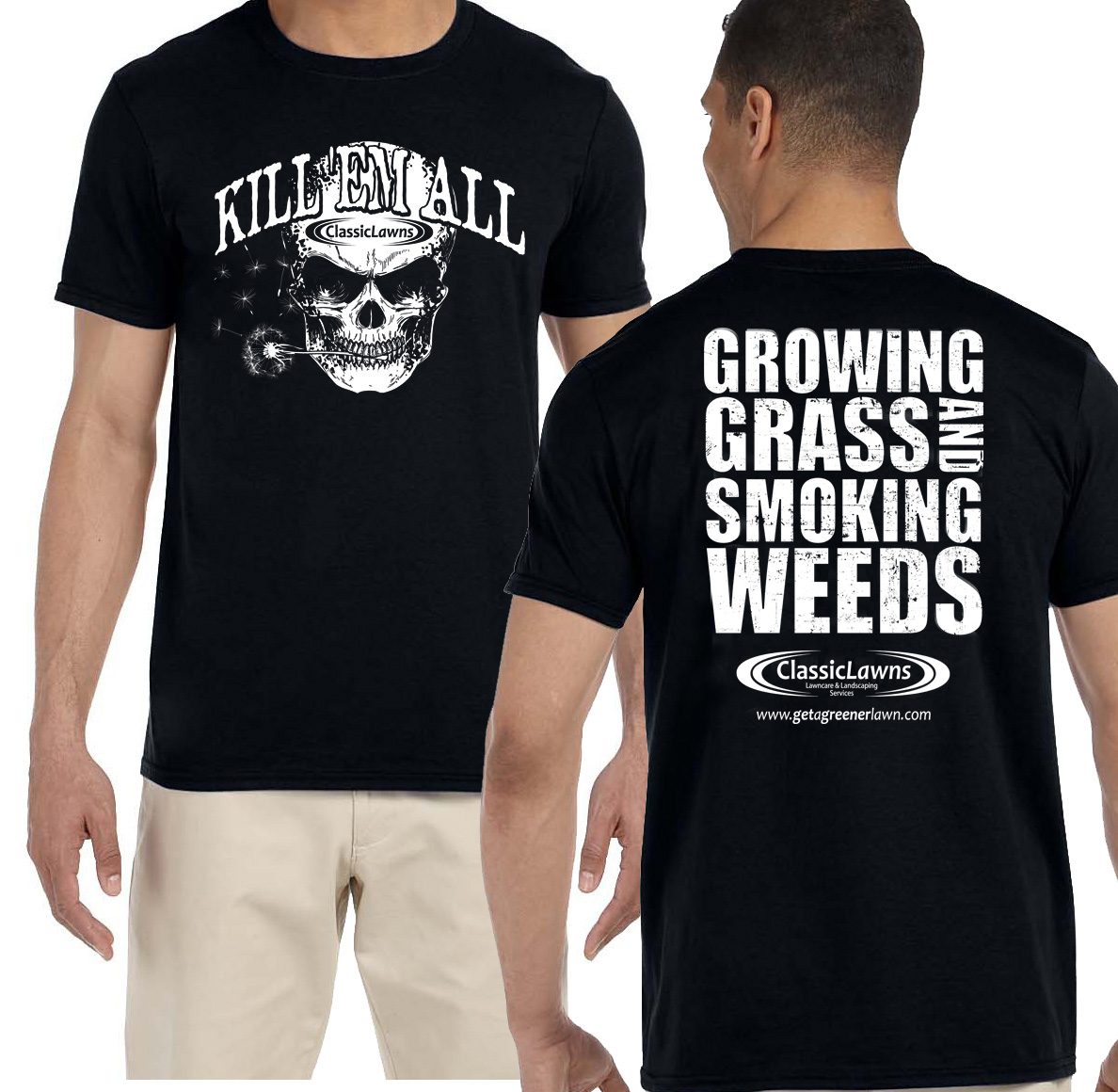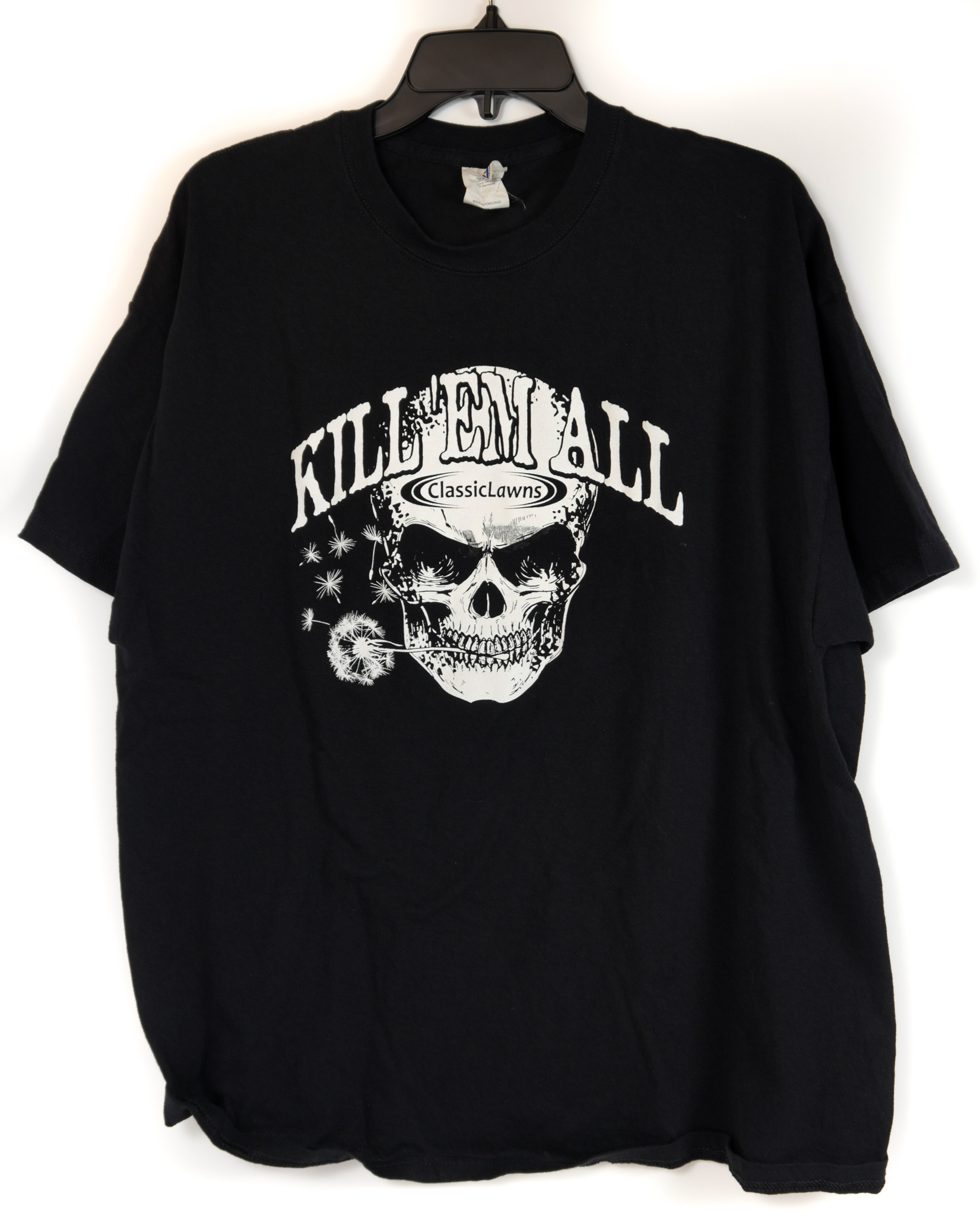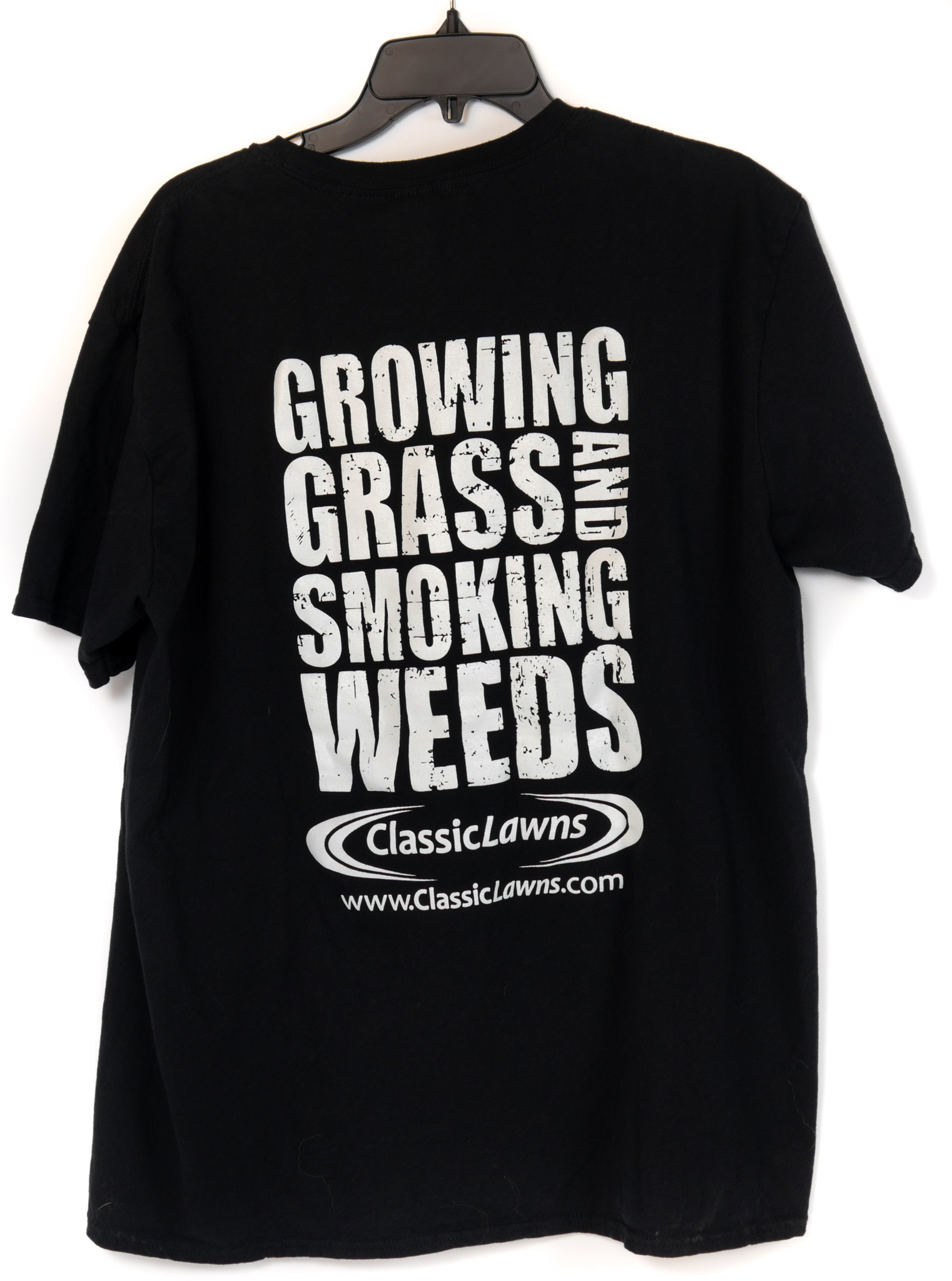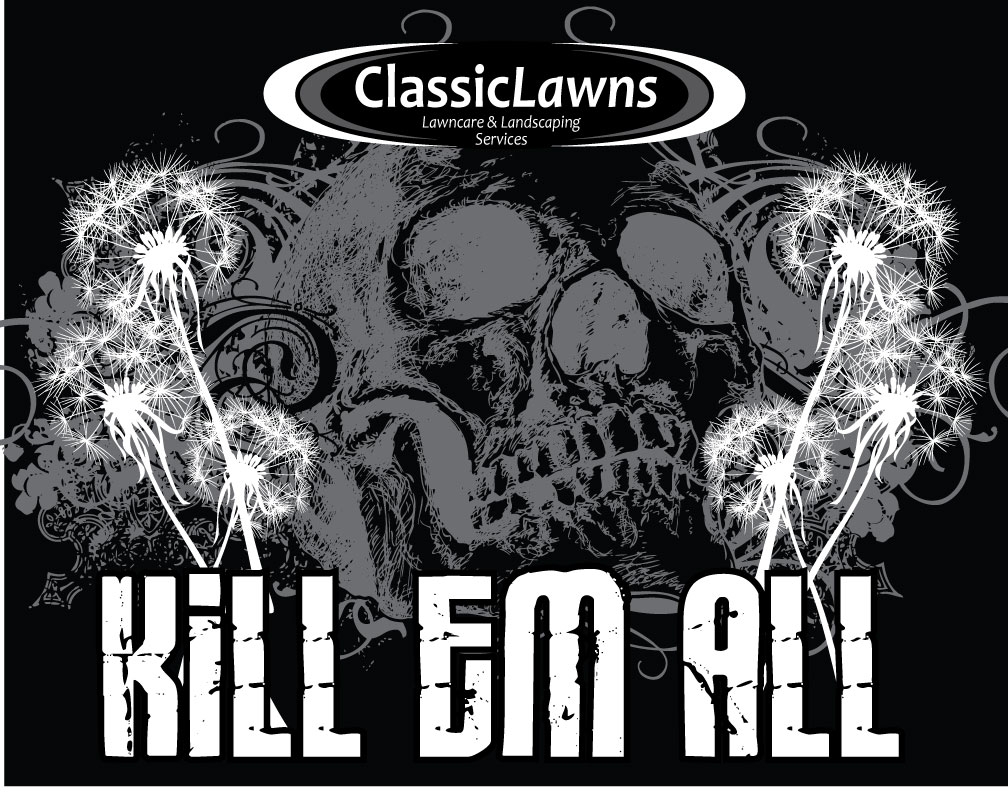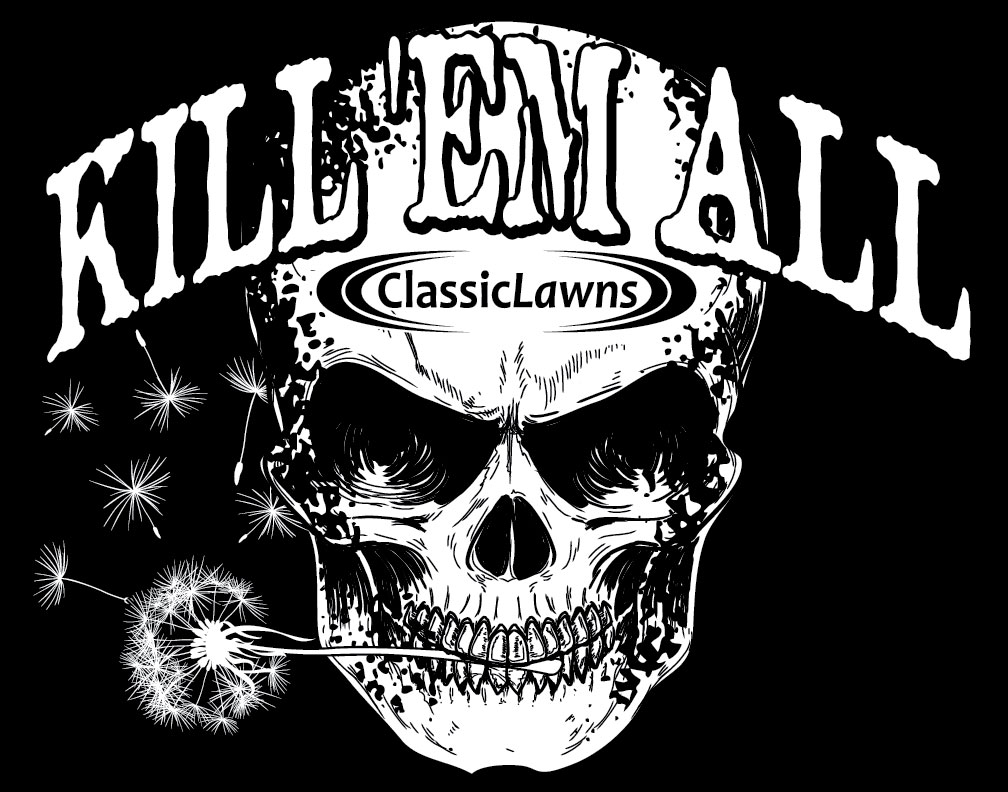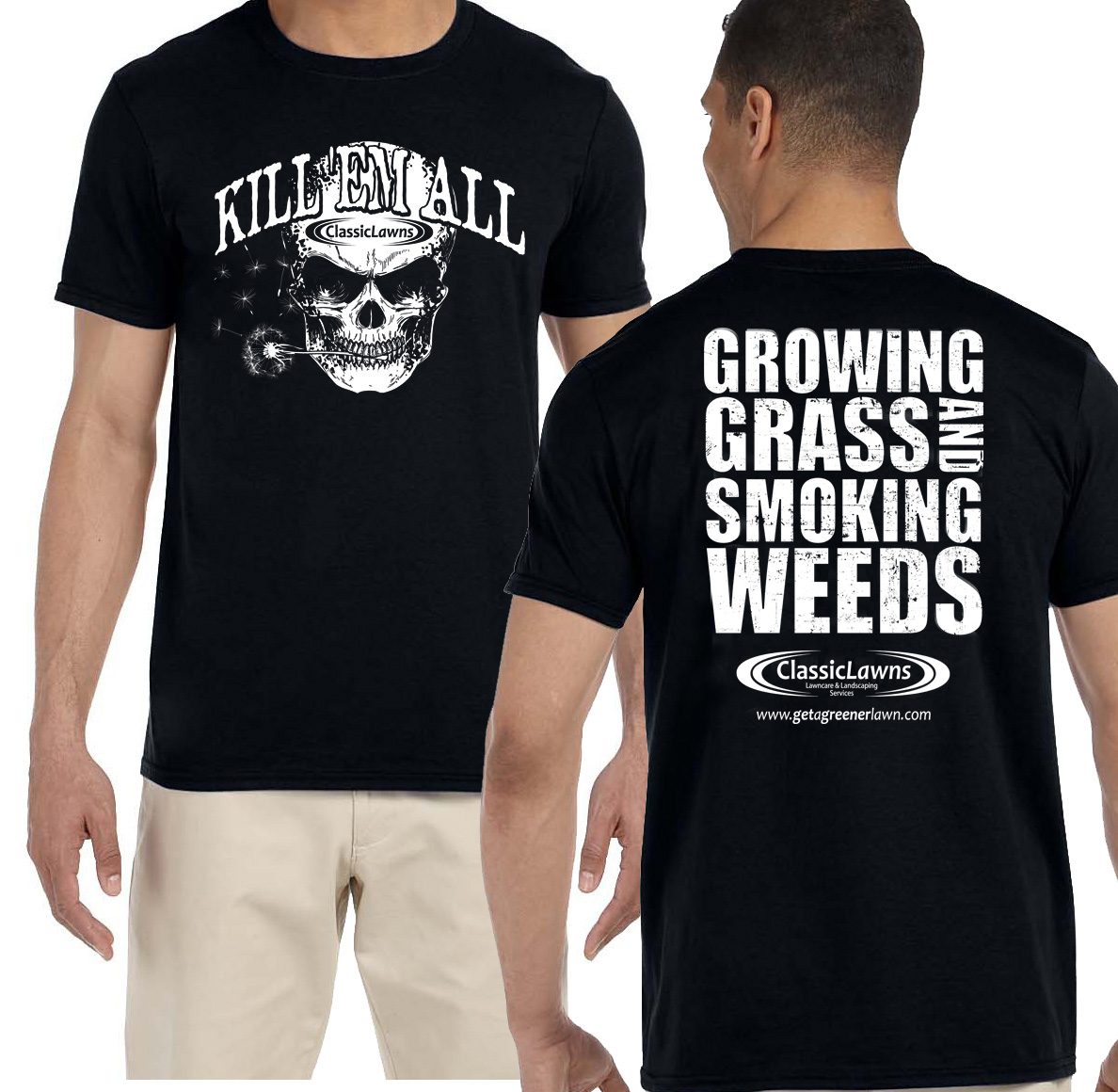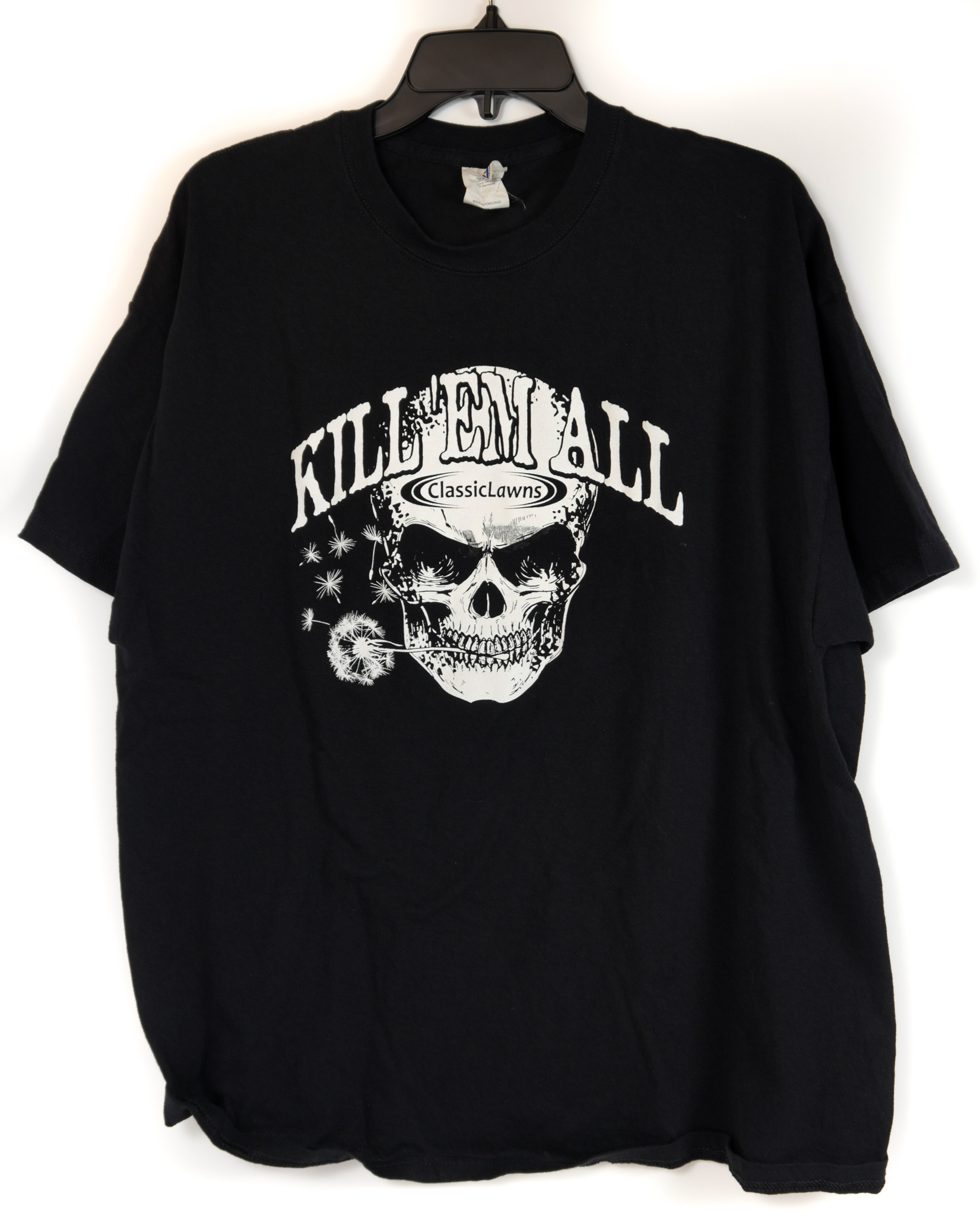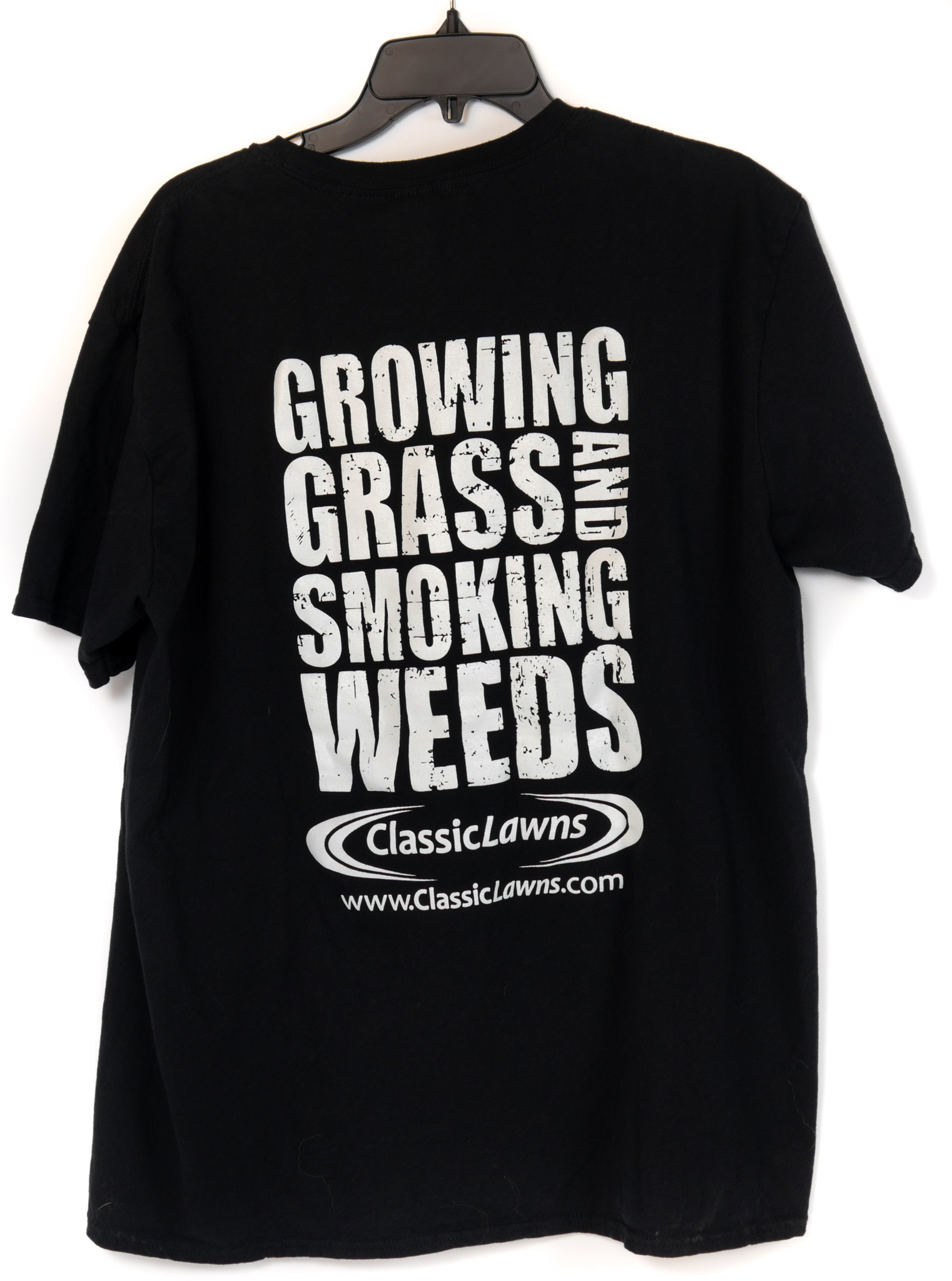 Jack Daniels
Whiskey Bottle Rip Off
What does grass and a lawn care company have in common with whiskey you ask?  Absolutely nothing.  Yet leave it to Classic Lawns to make a connection.  Our first must have shirt that we ever came up with is the Whiskey Bottle Rip off shirt!  This shirt looks very similar to a famous whisky logo that rhymes with Zack Faniels.  Hey, don't blame me!  I asked the graphic designer to help me come up with a cool looking shirt that looks like a whiskey bottle.  This is what he came up with.  Tough work, right?  Good thing I didn't pay much for the design!  Anyway, it is still one of our most sought-after shirts!  Get yours TODAY!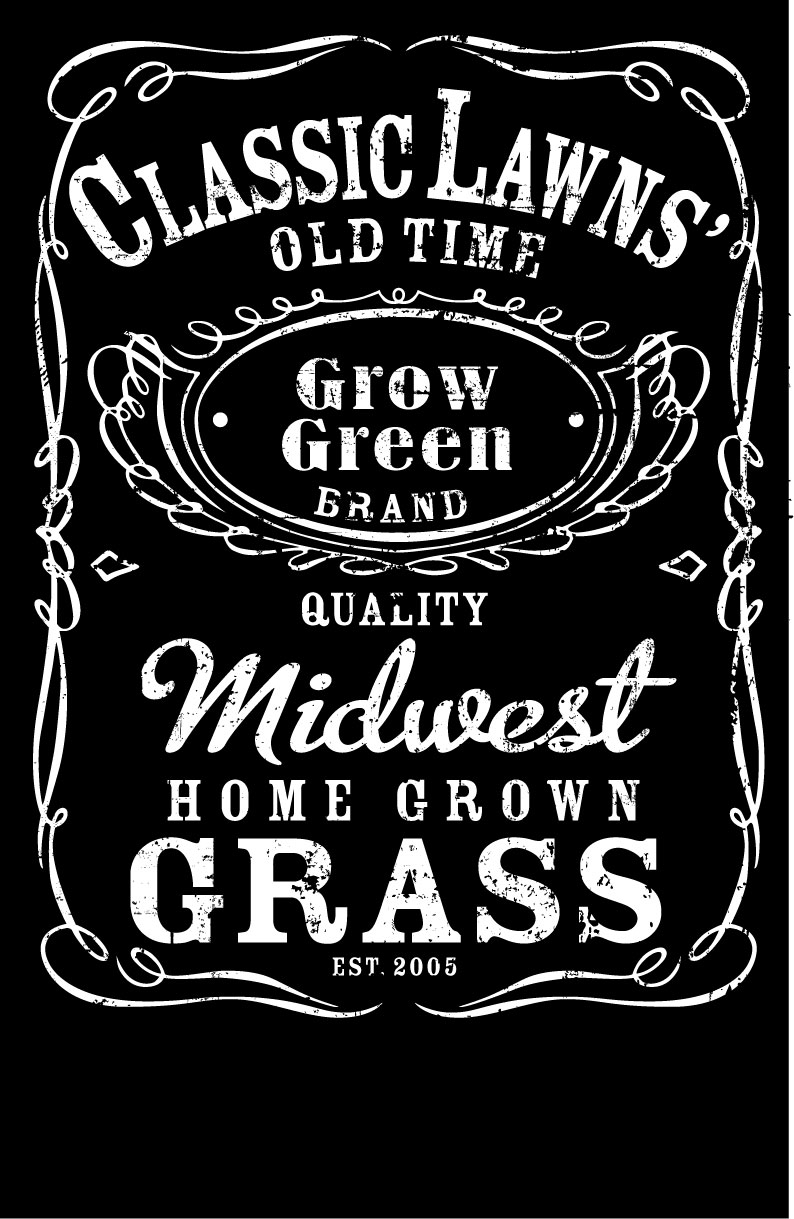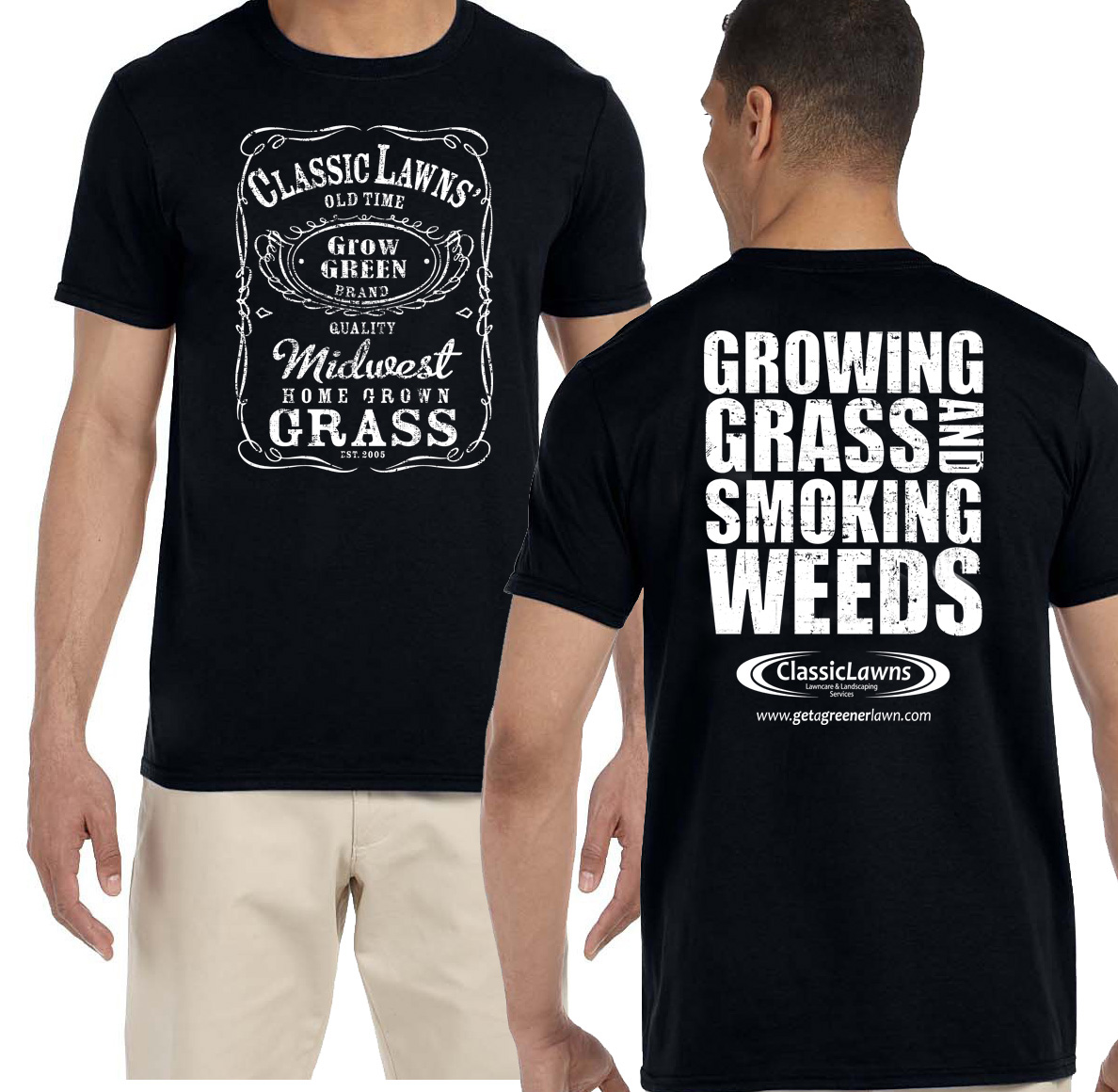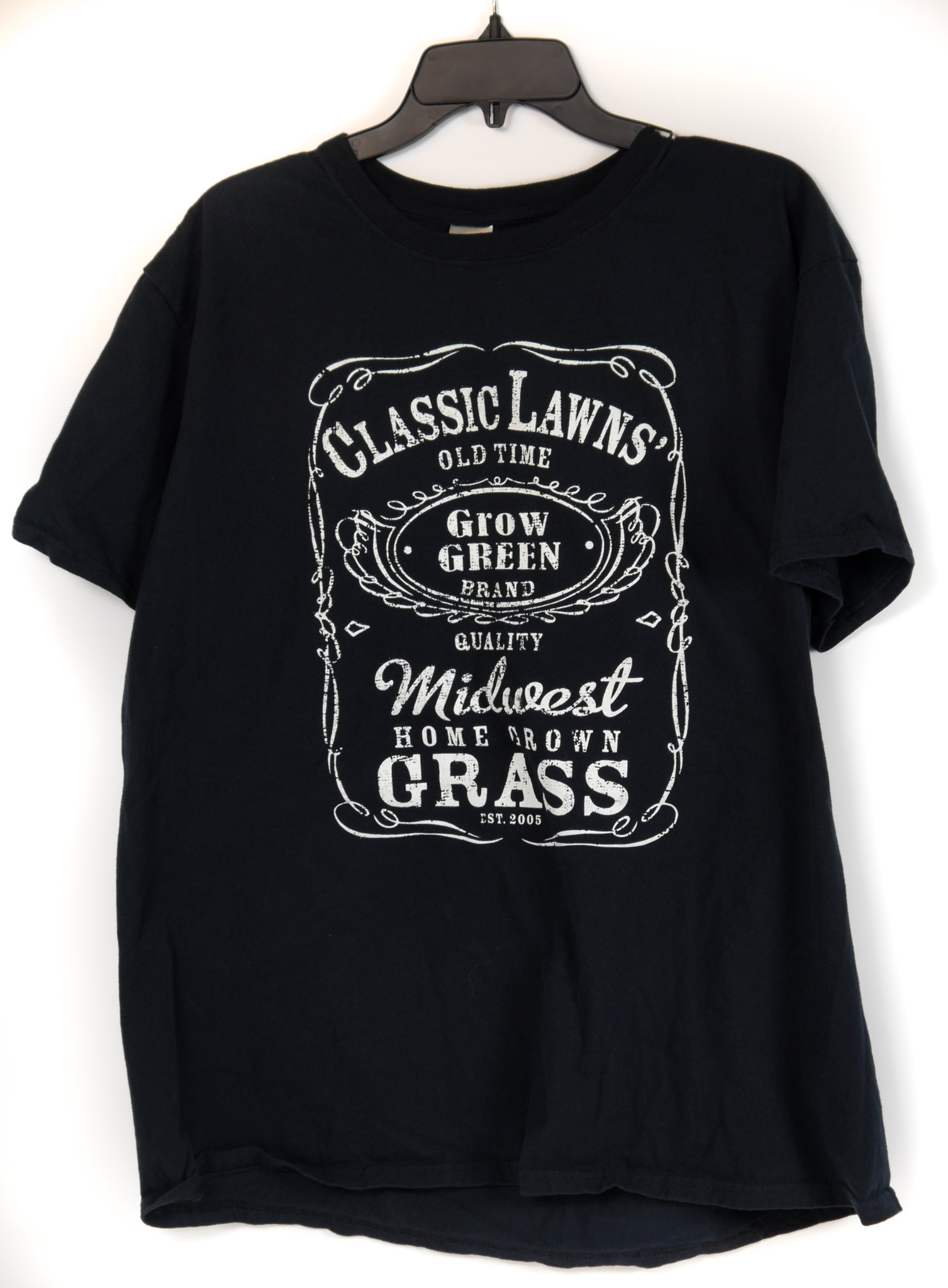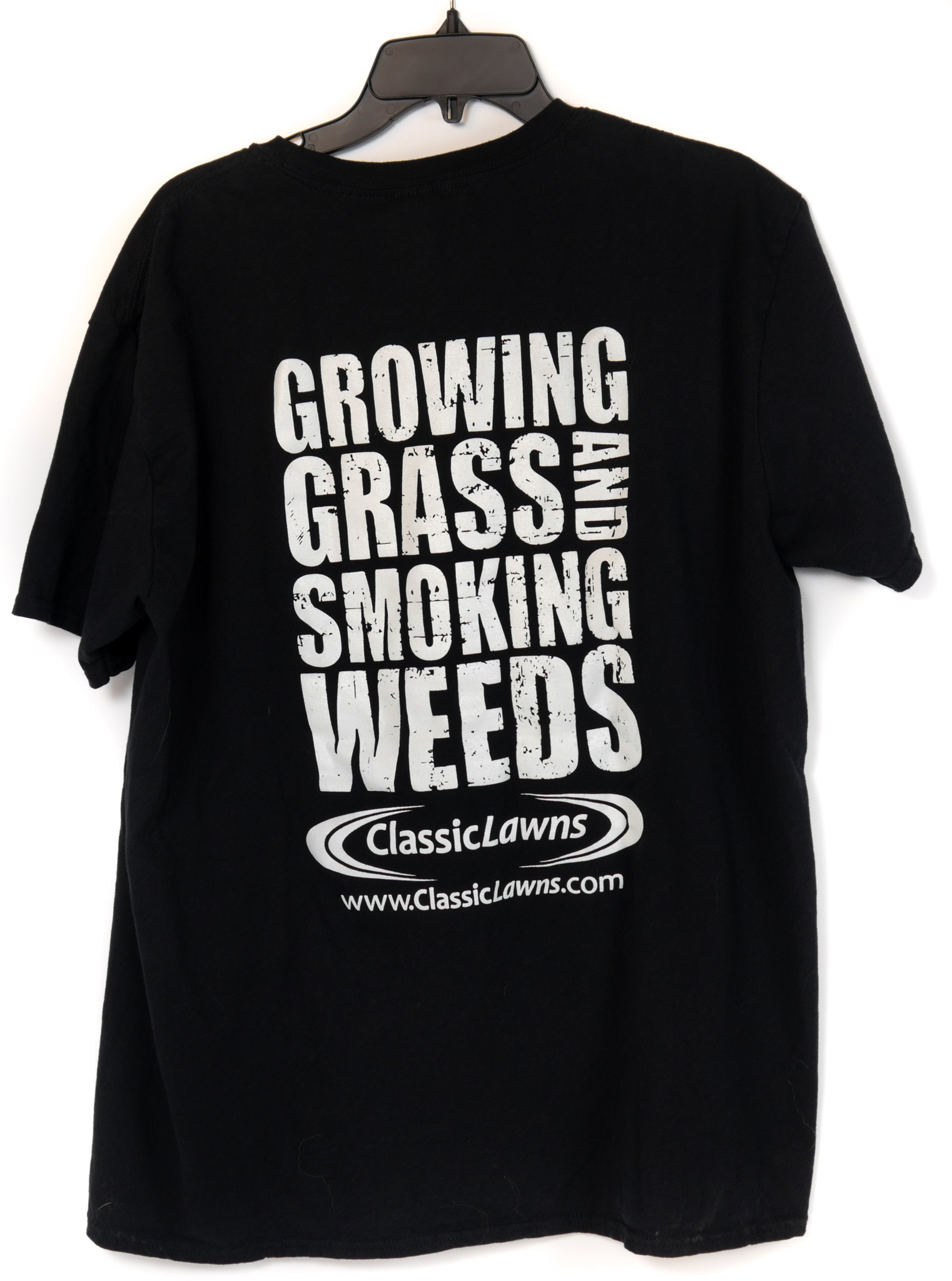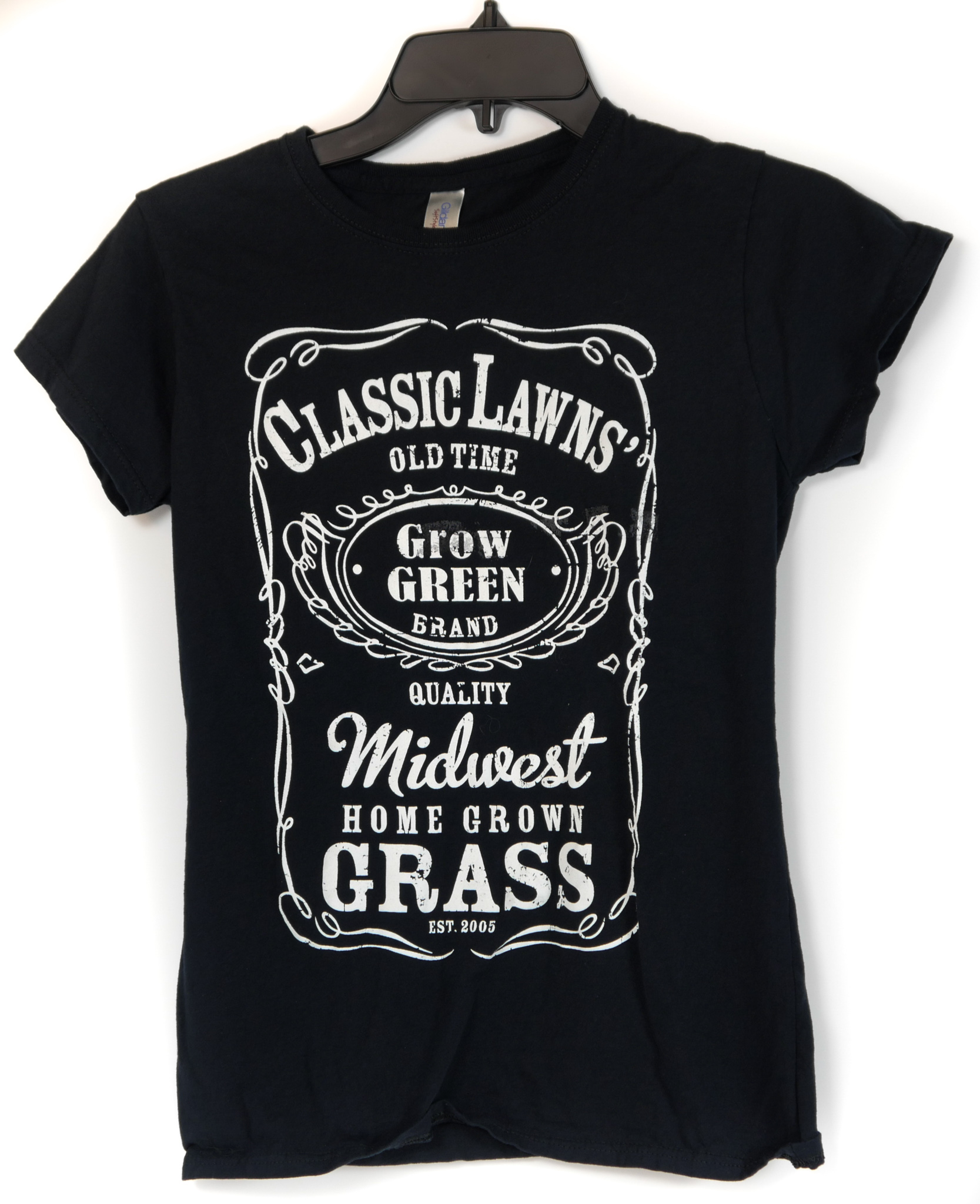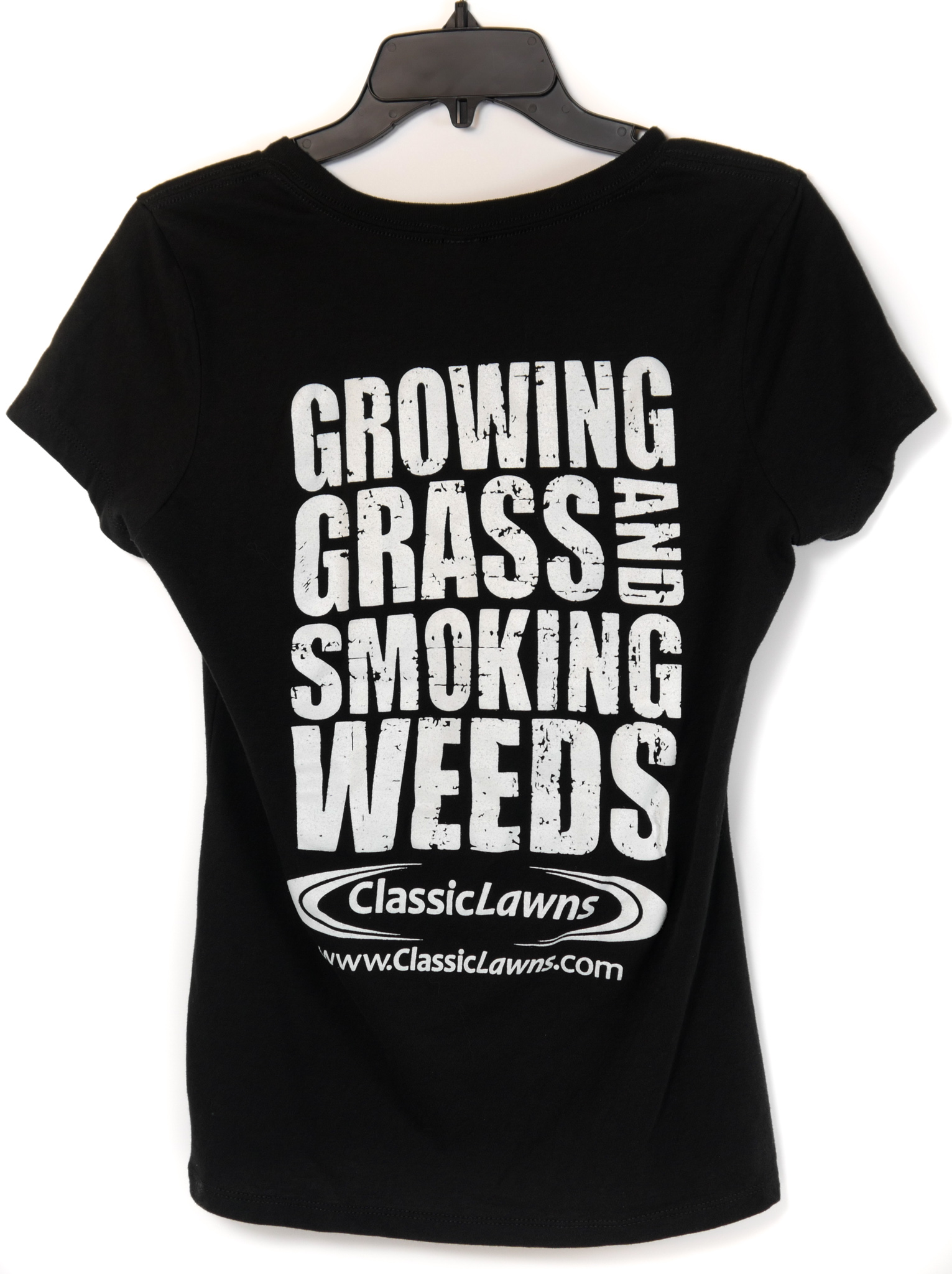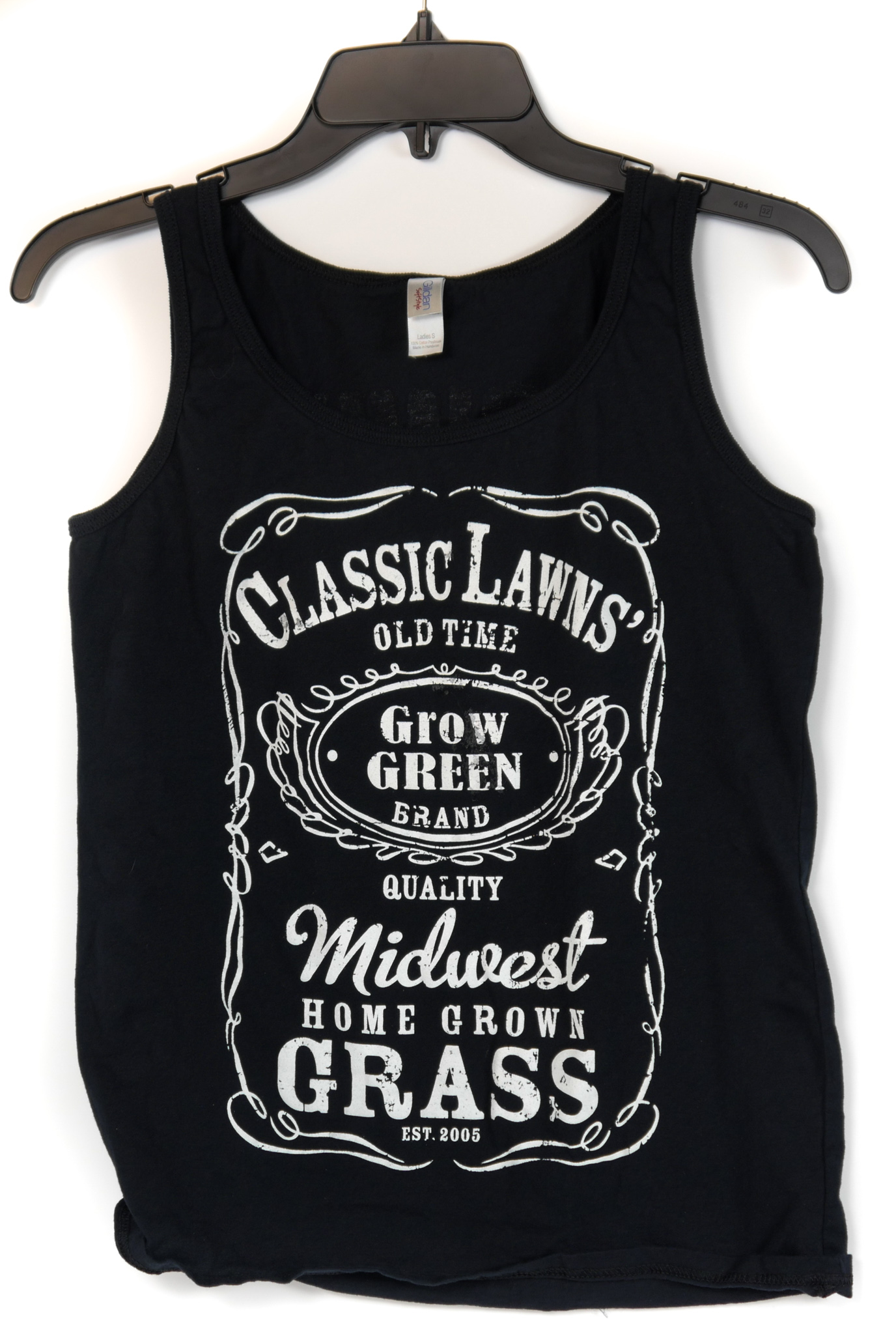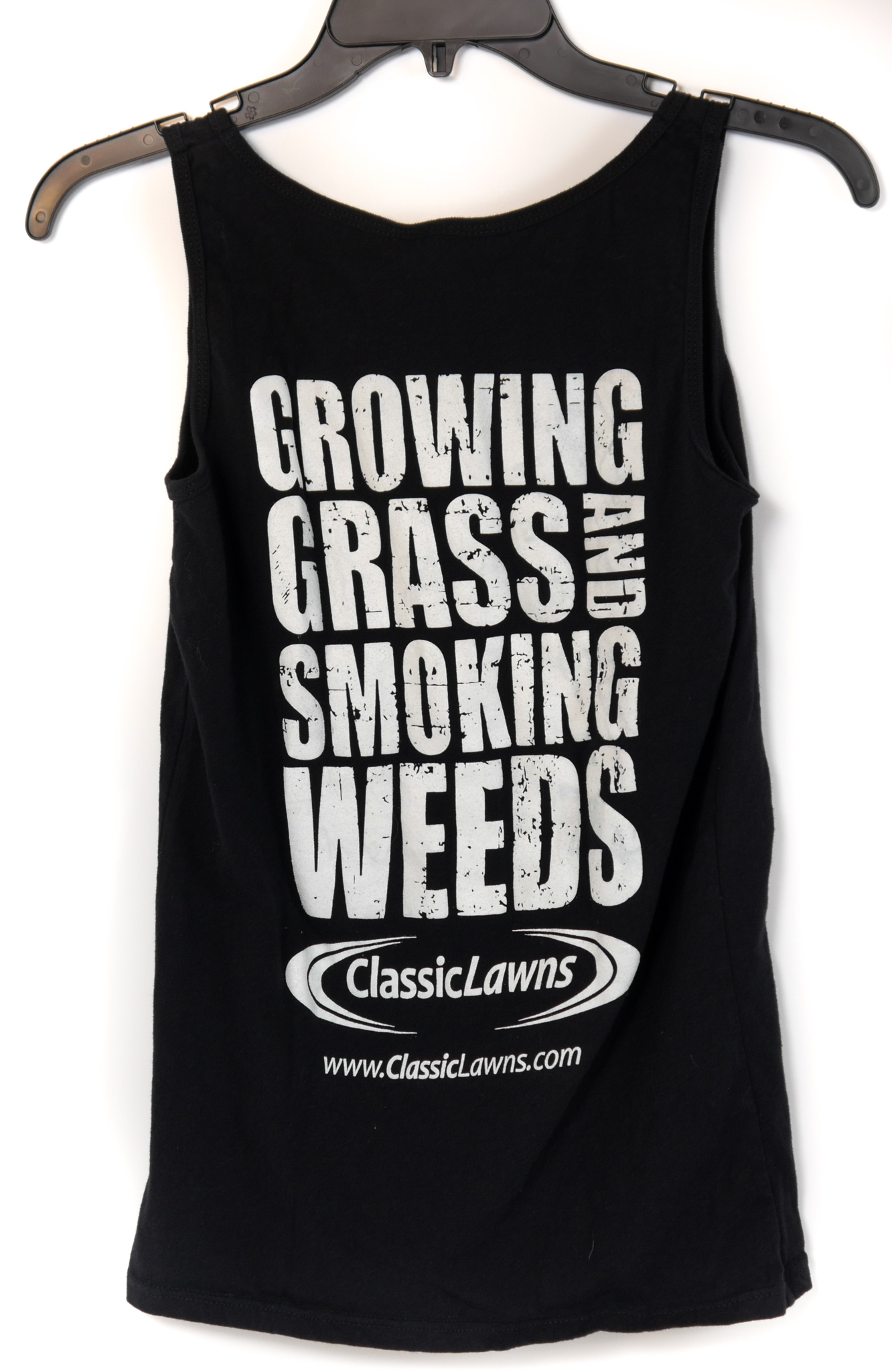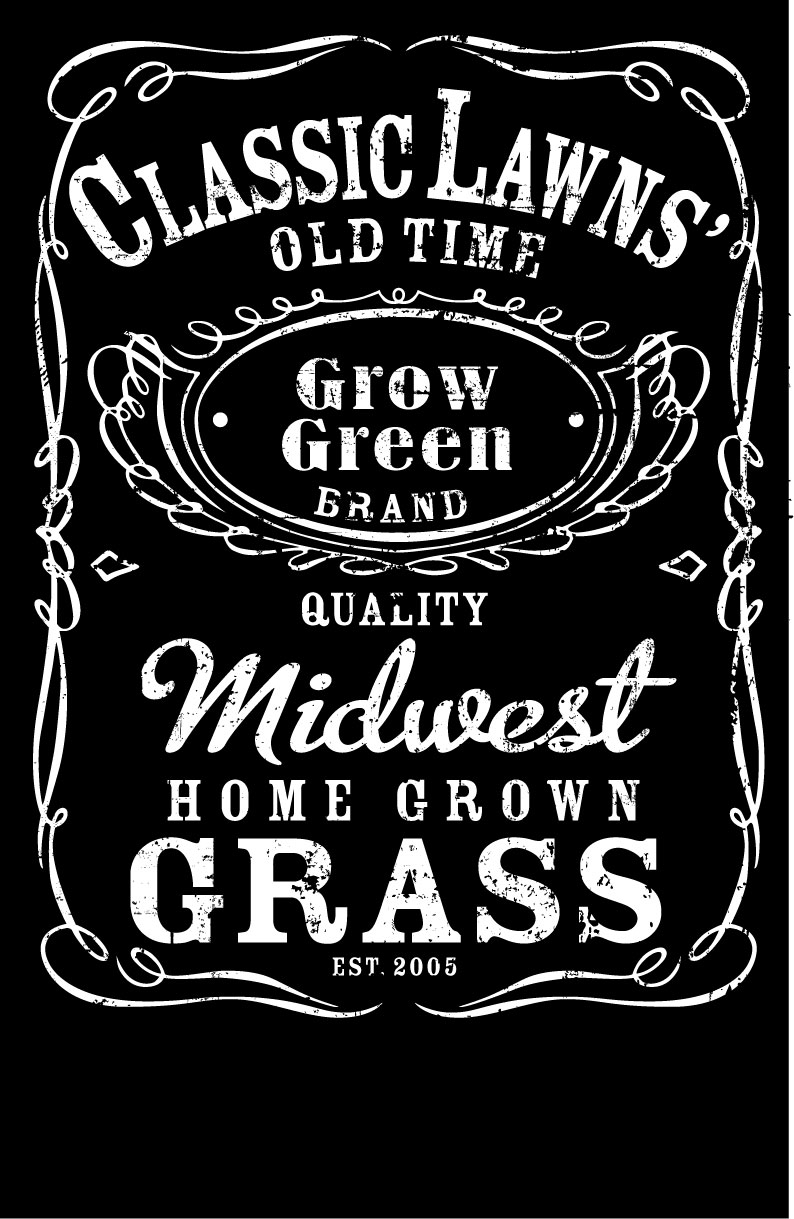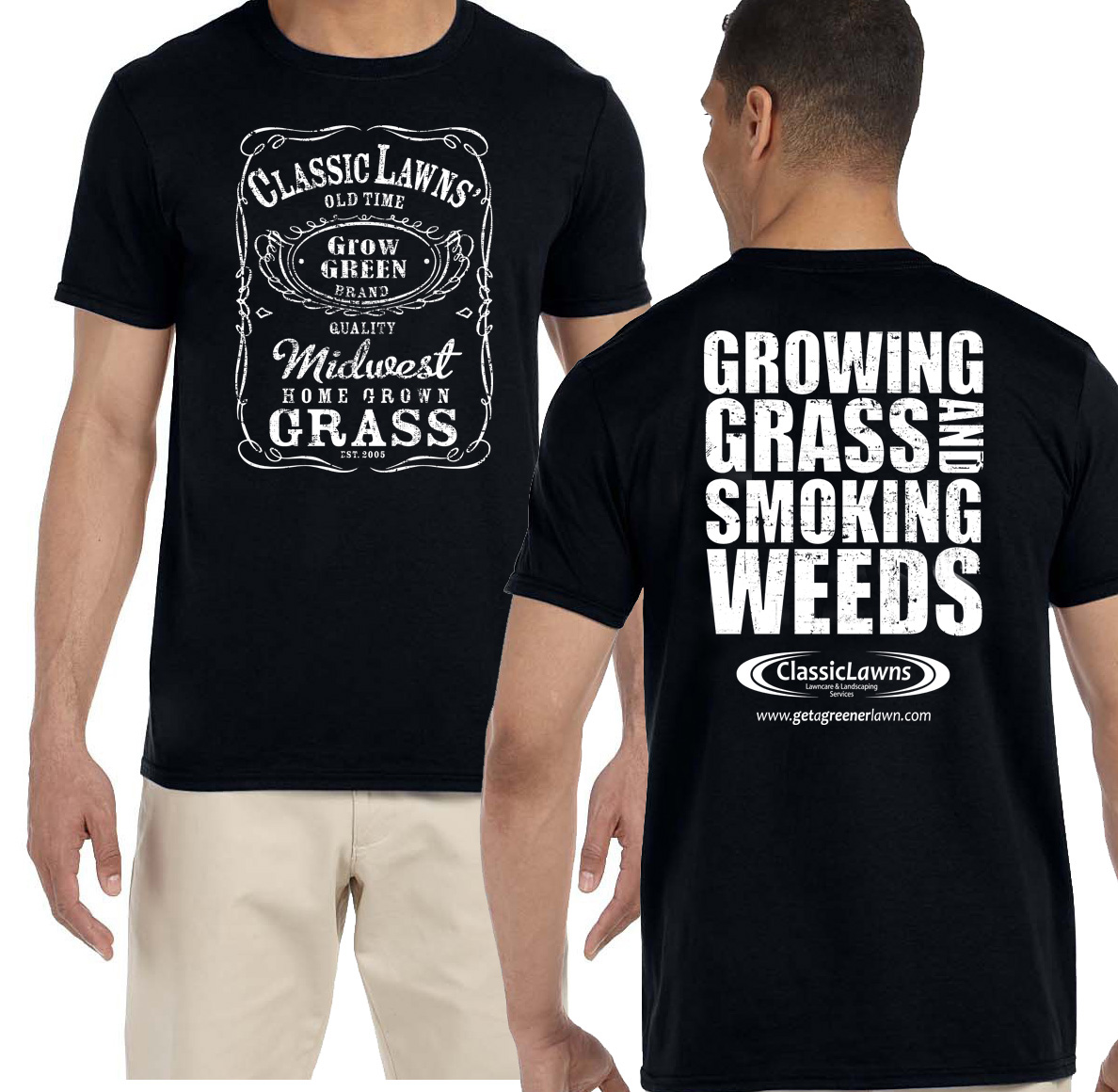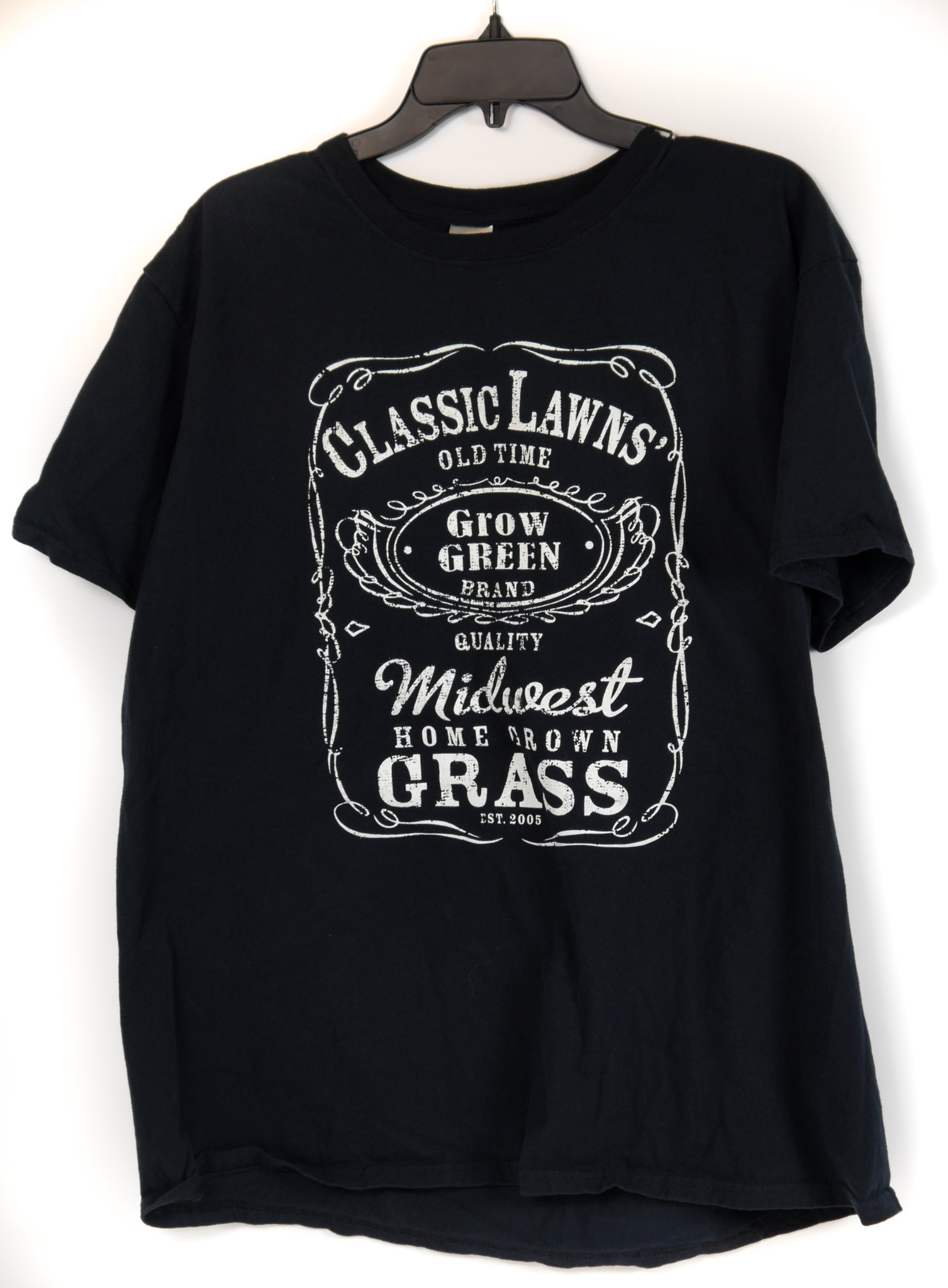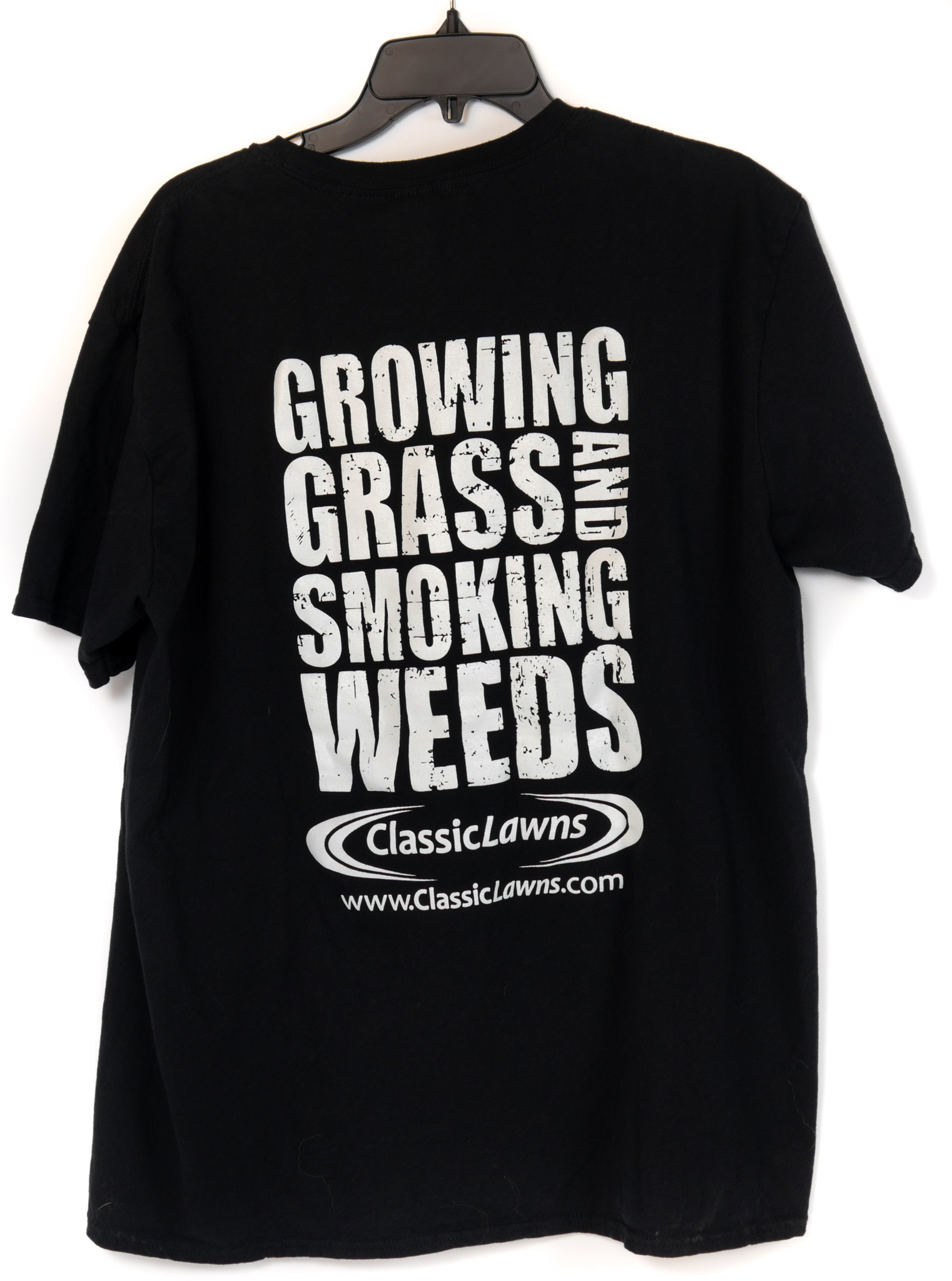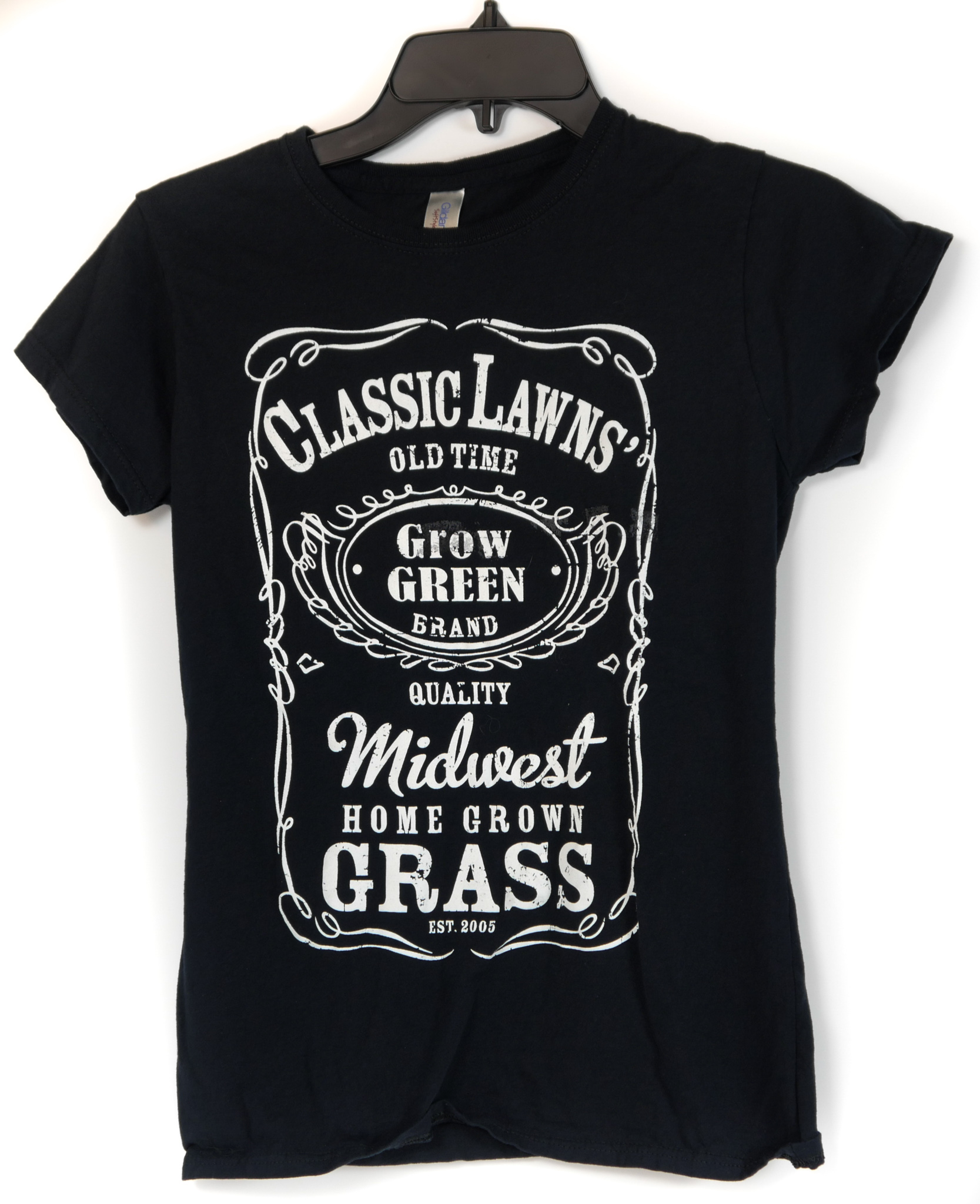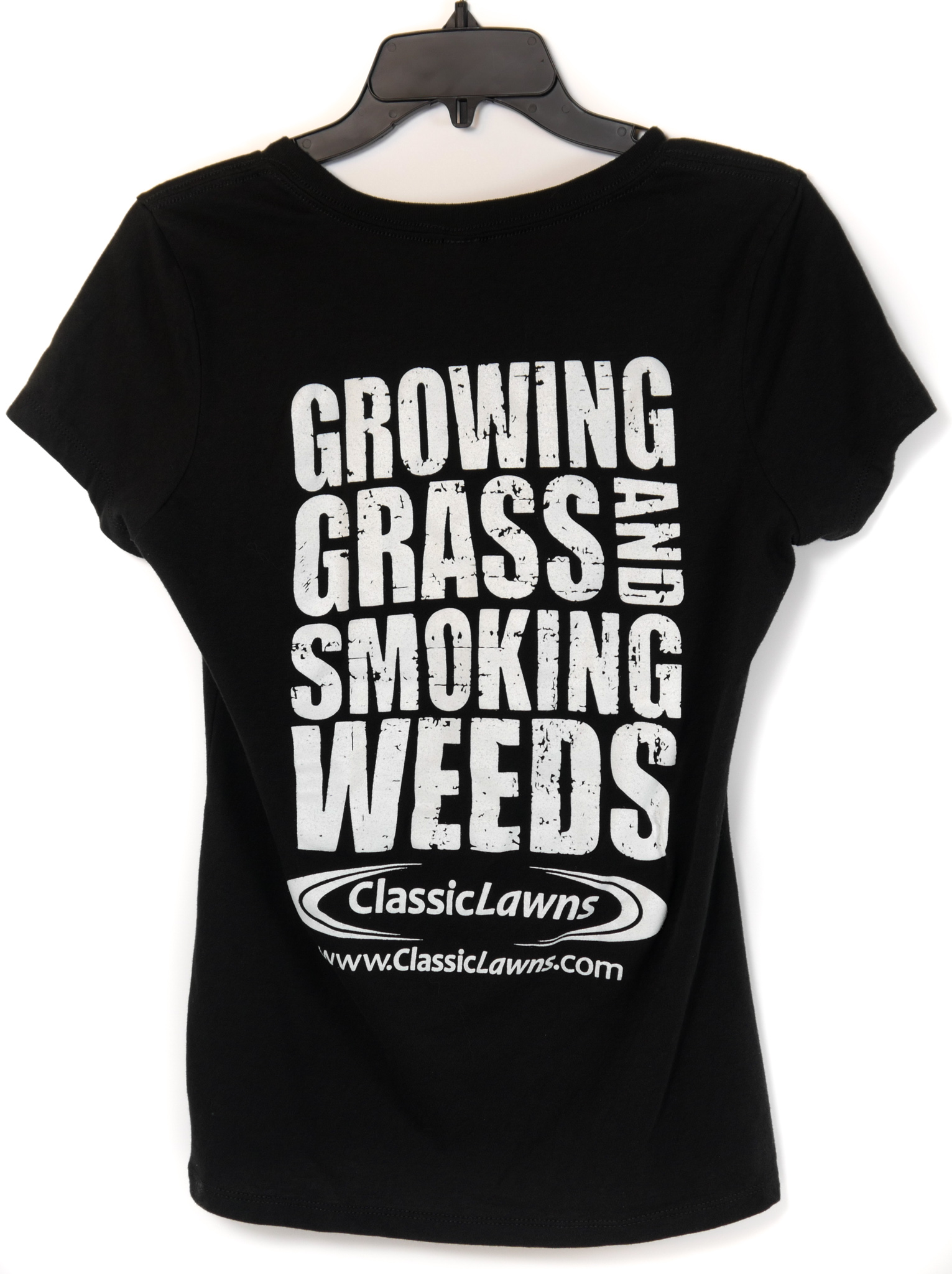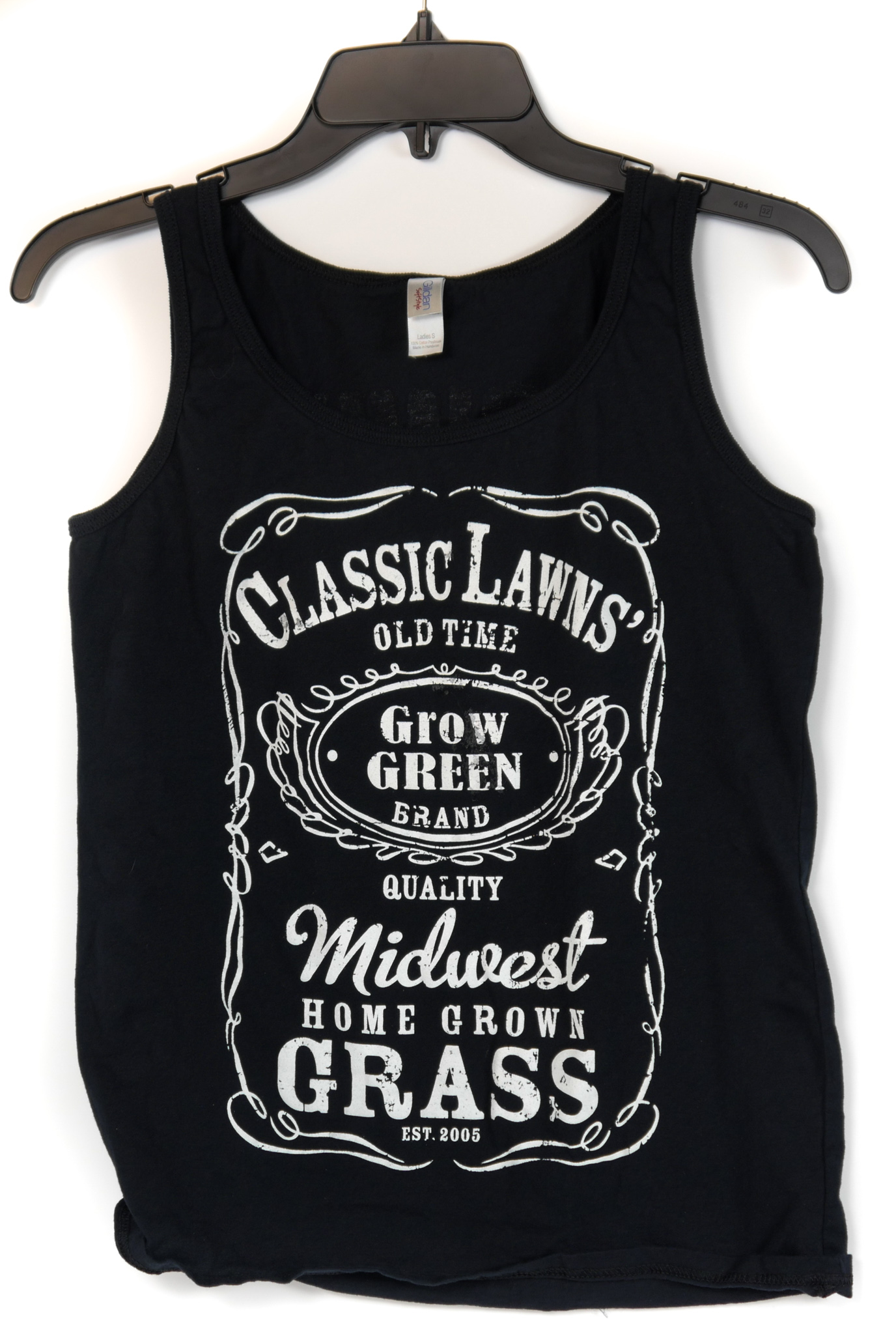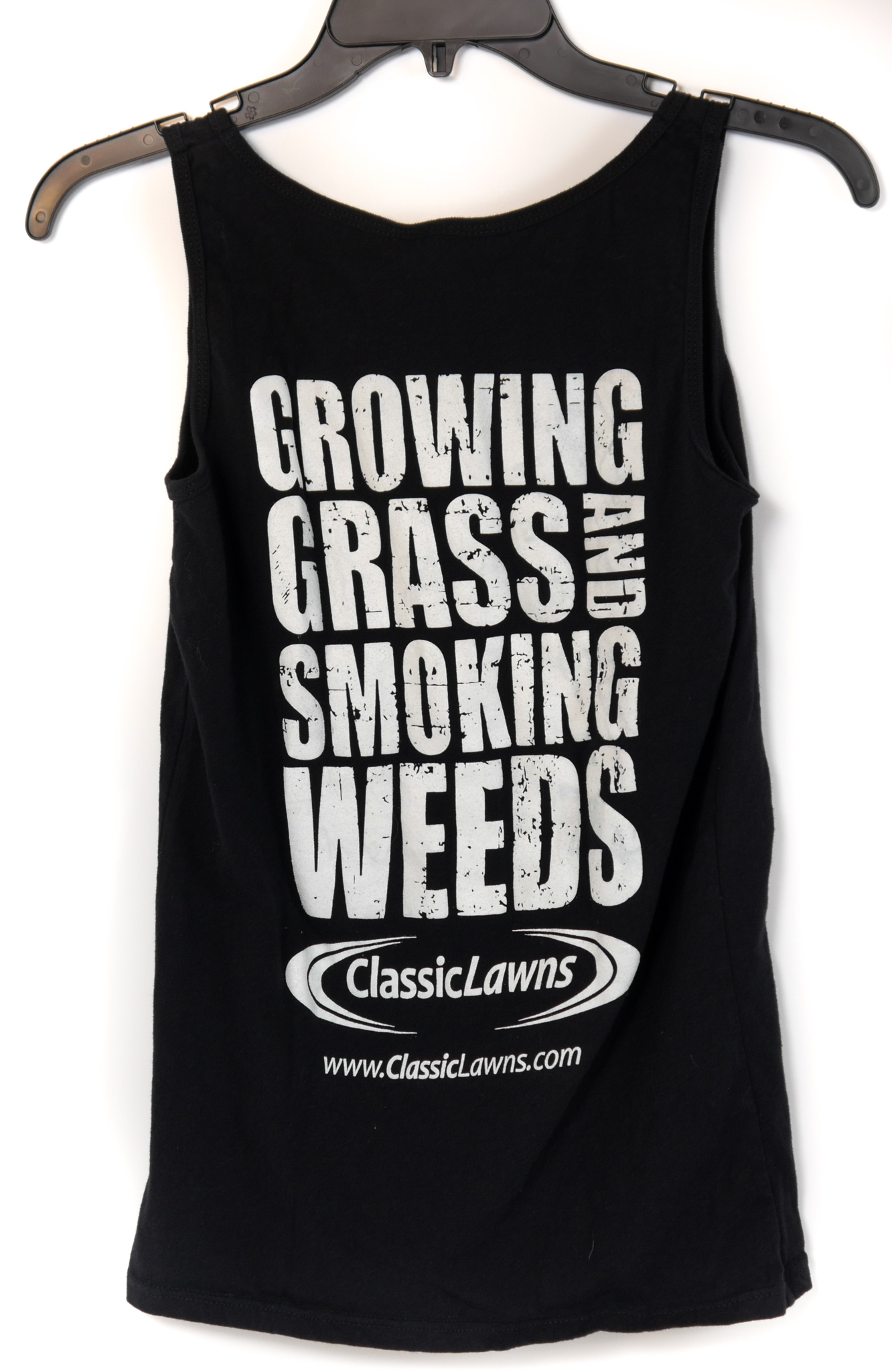 High Times
High Times
Folks are always asking us, "What is your best advice for a great lawn?"  Our answer is to MOW HIGH AND WATER TWO TIMES PER WEEK!    If you do this, it will go a long way towards providing a beautiful lawn.  Then one day it hit us!  We should put these words of wisdom on a shirt for the world to see!  Now you too can help us spread the instructions for a great lawn across the land!  Wear this shirt proudly knowing that your educating the masses one person at a time!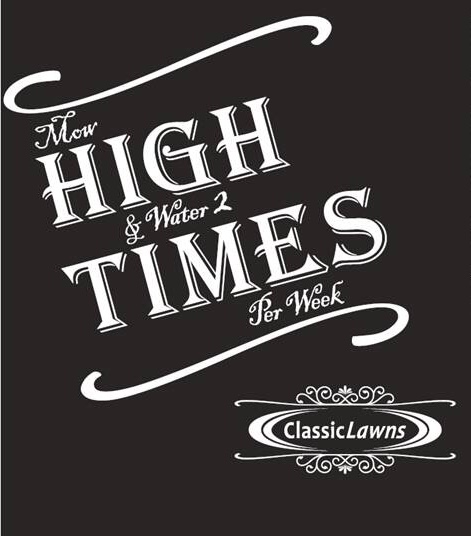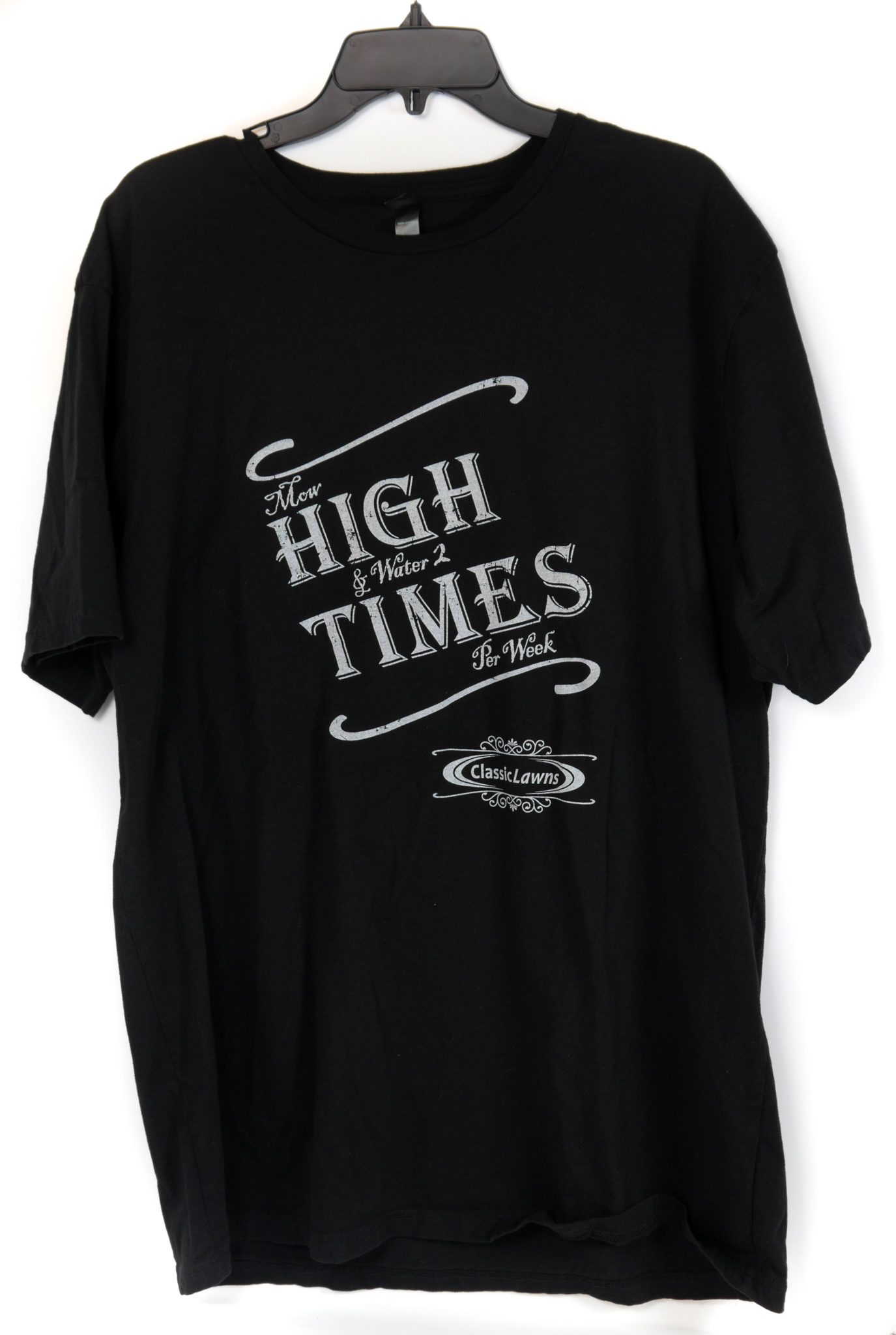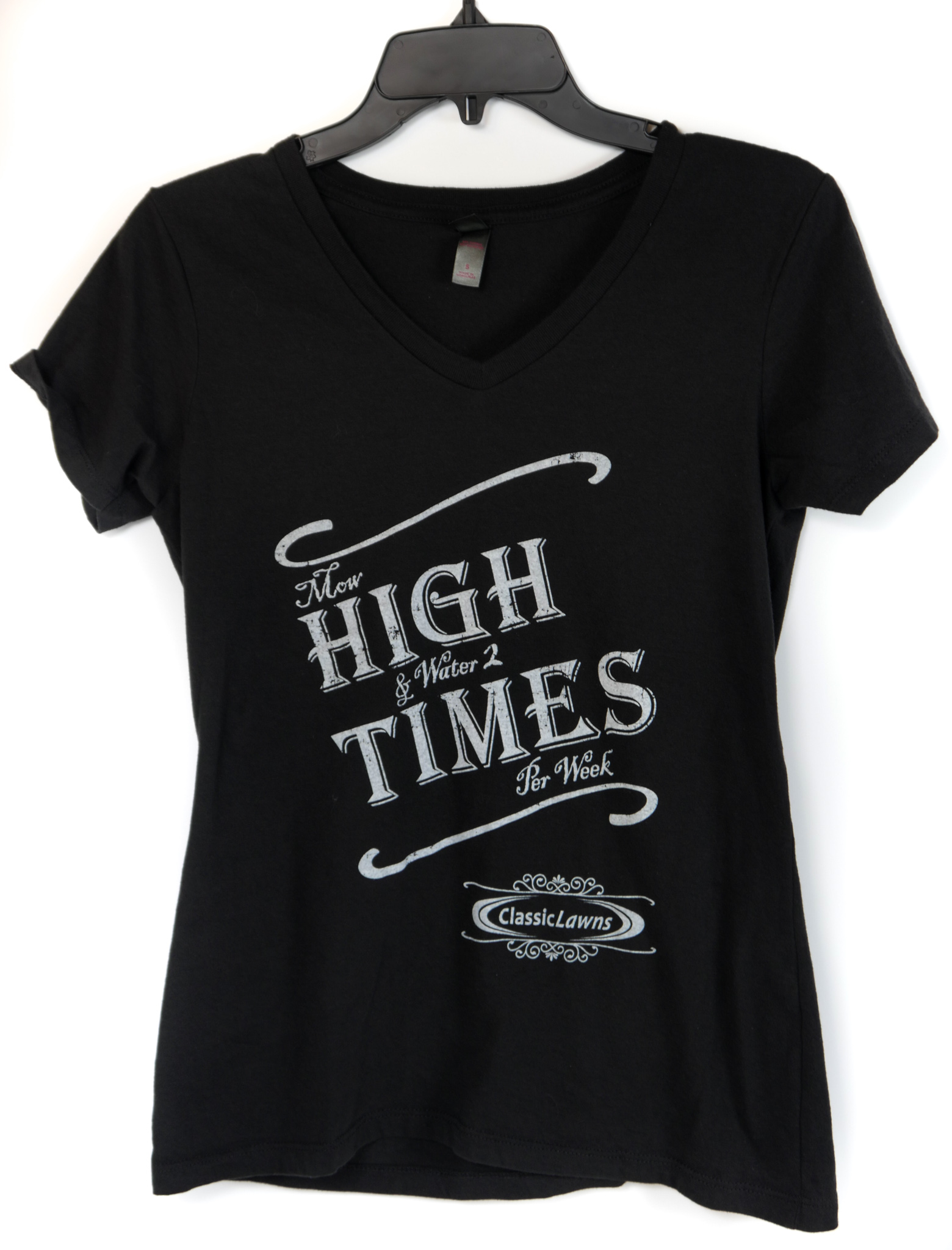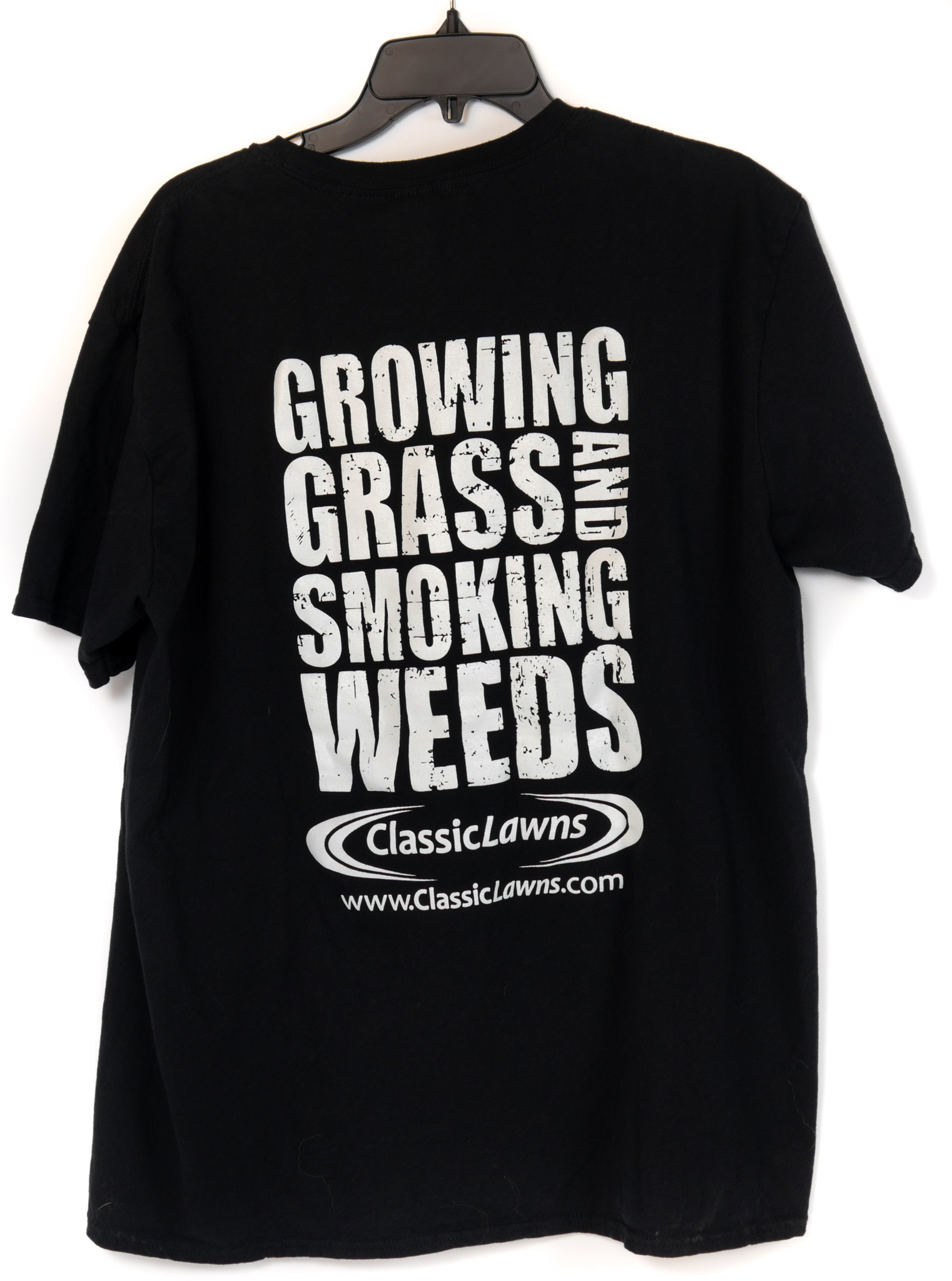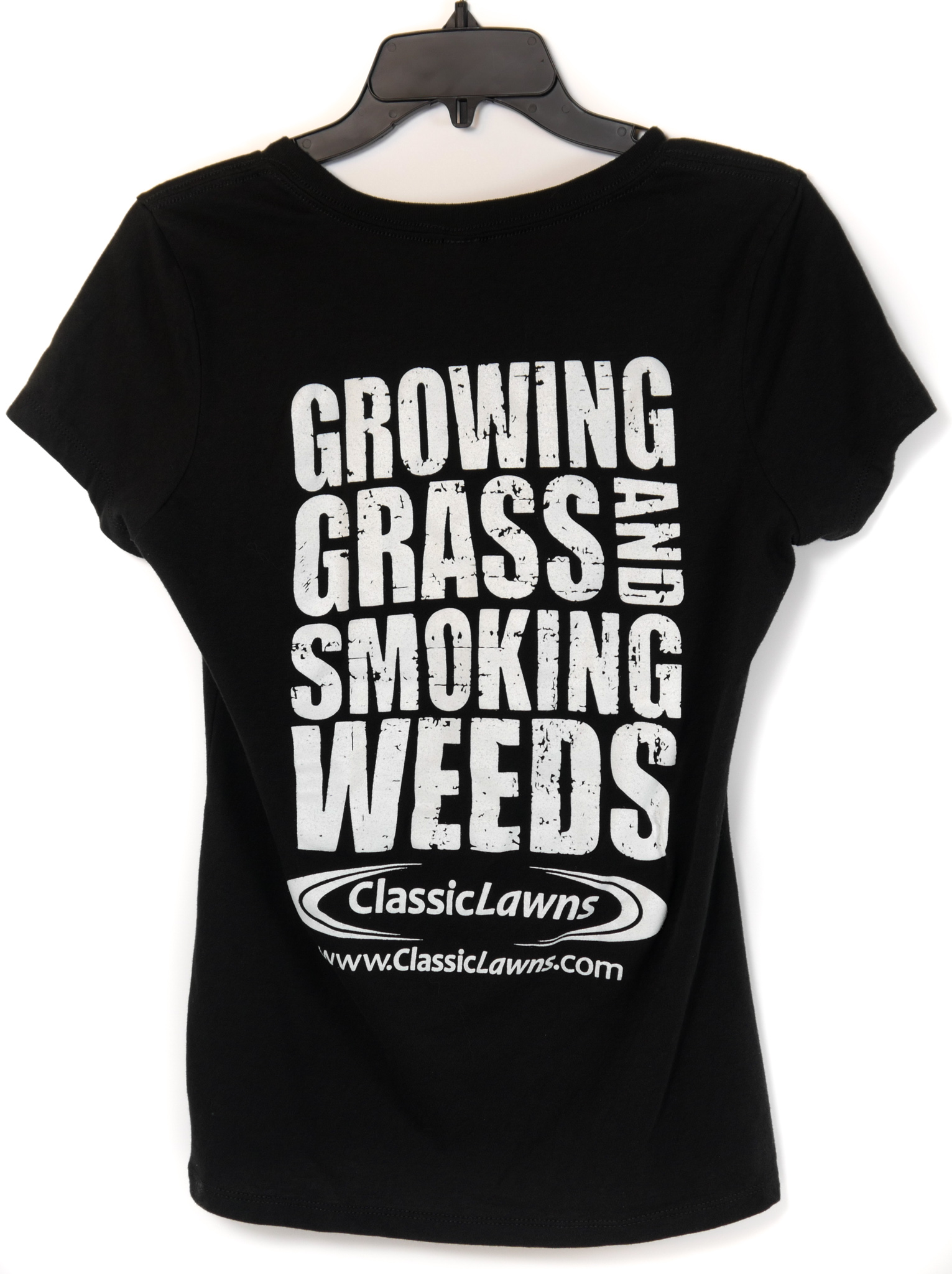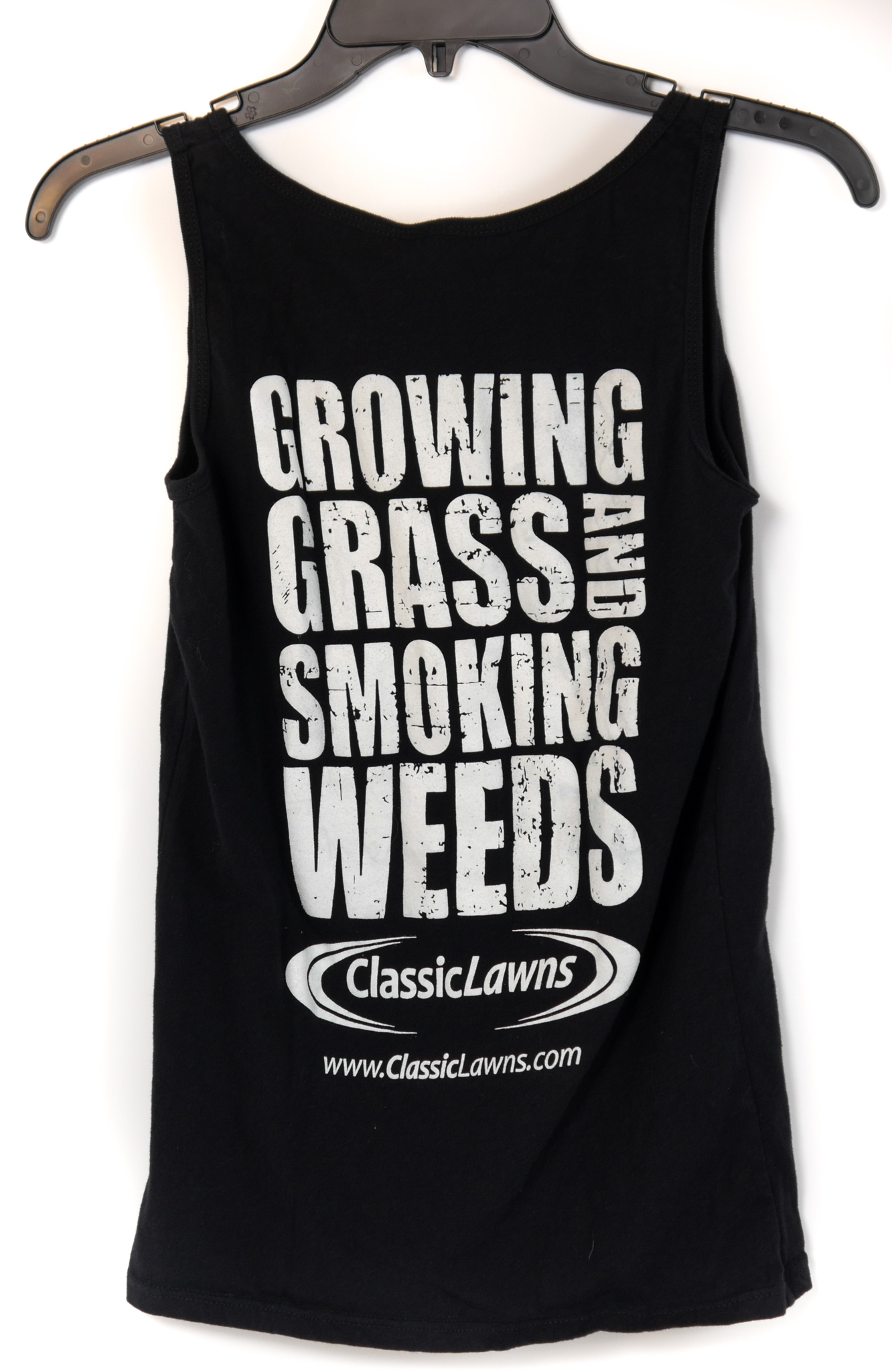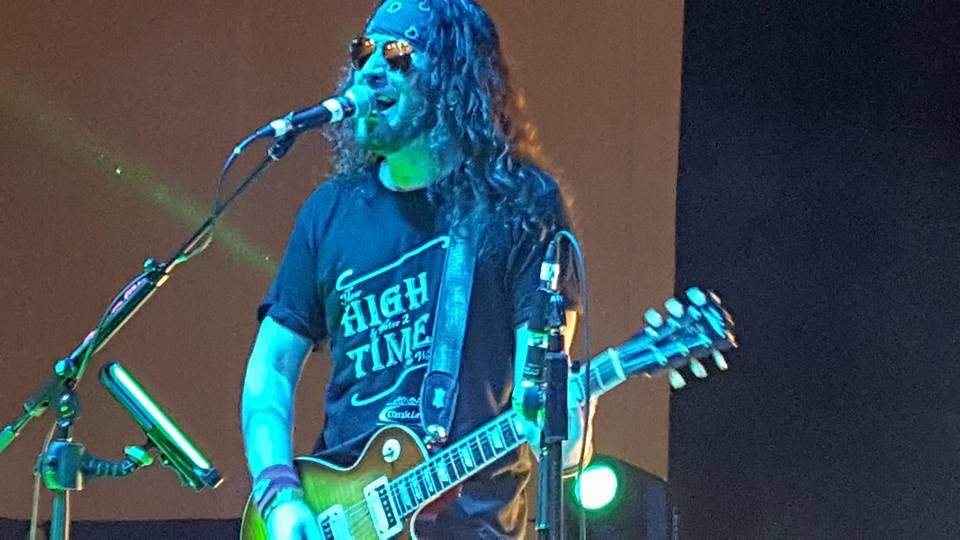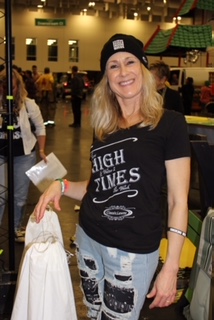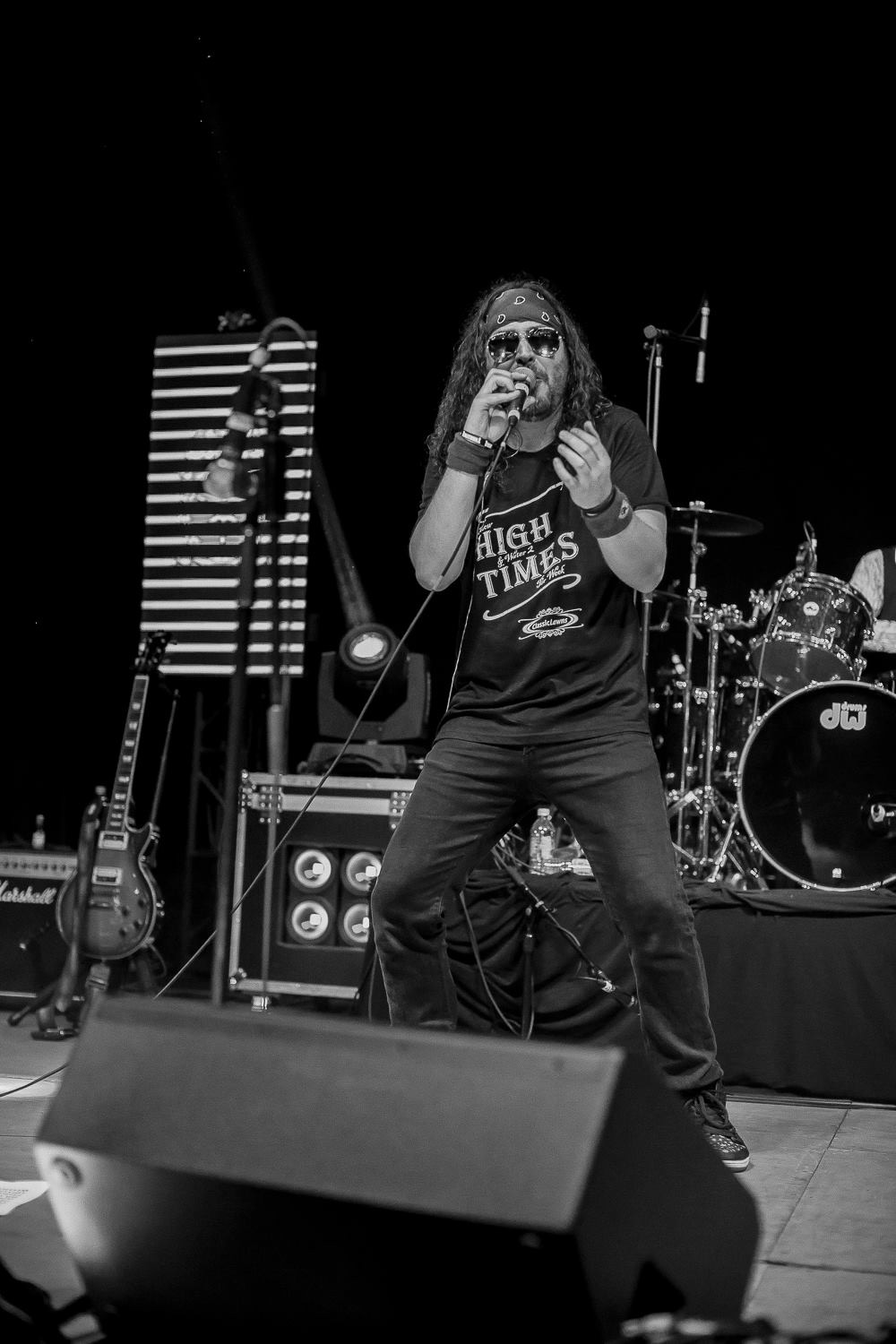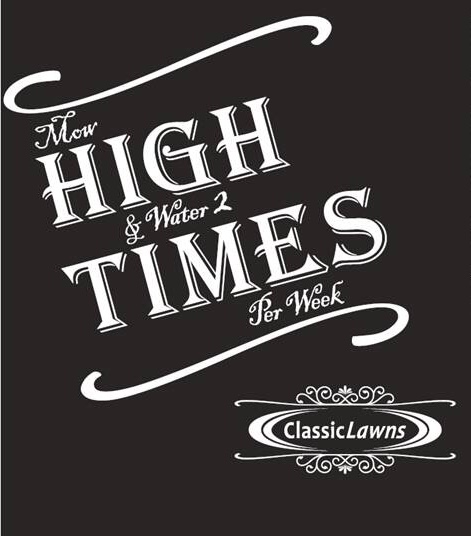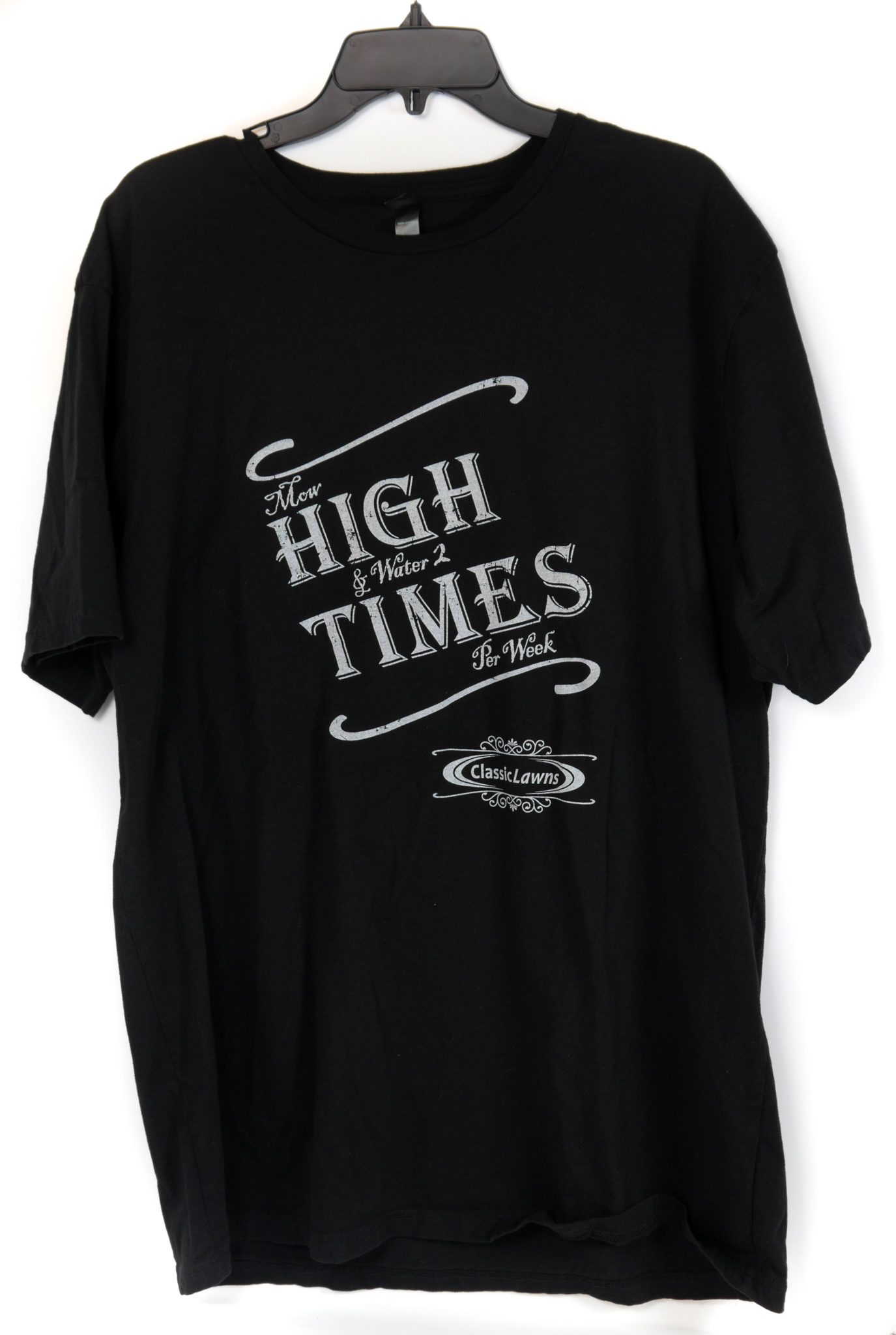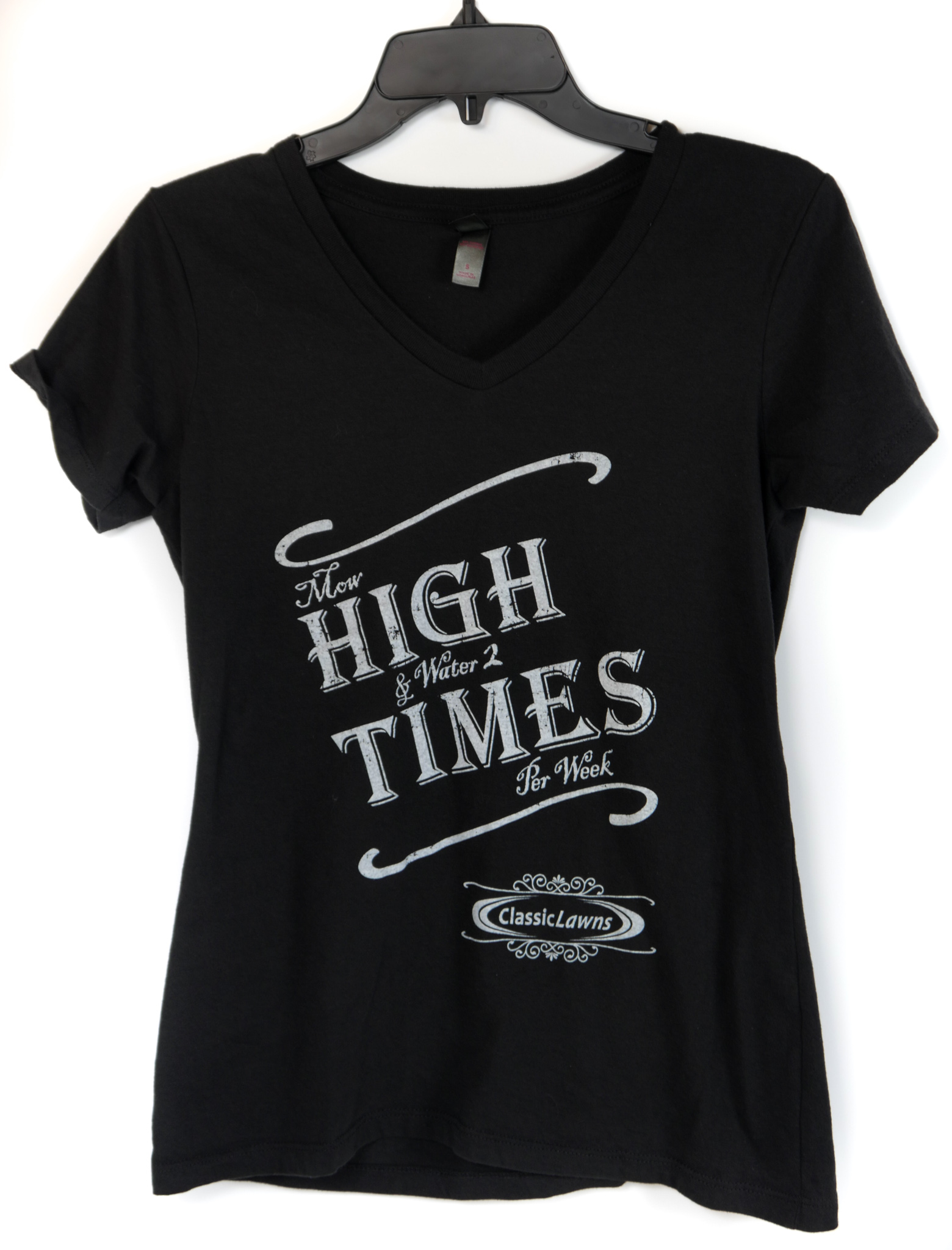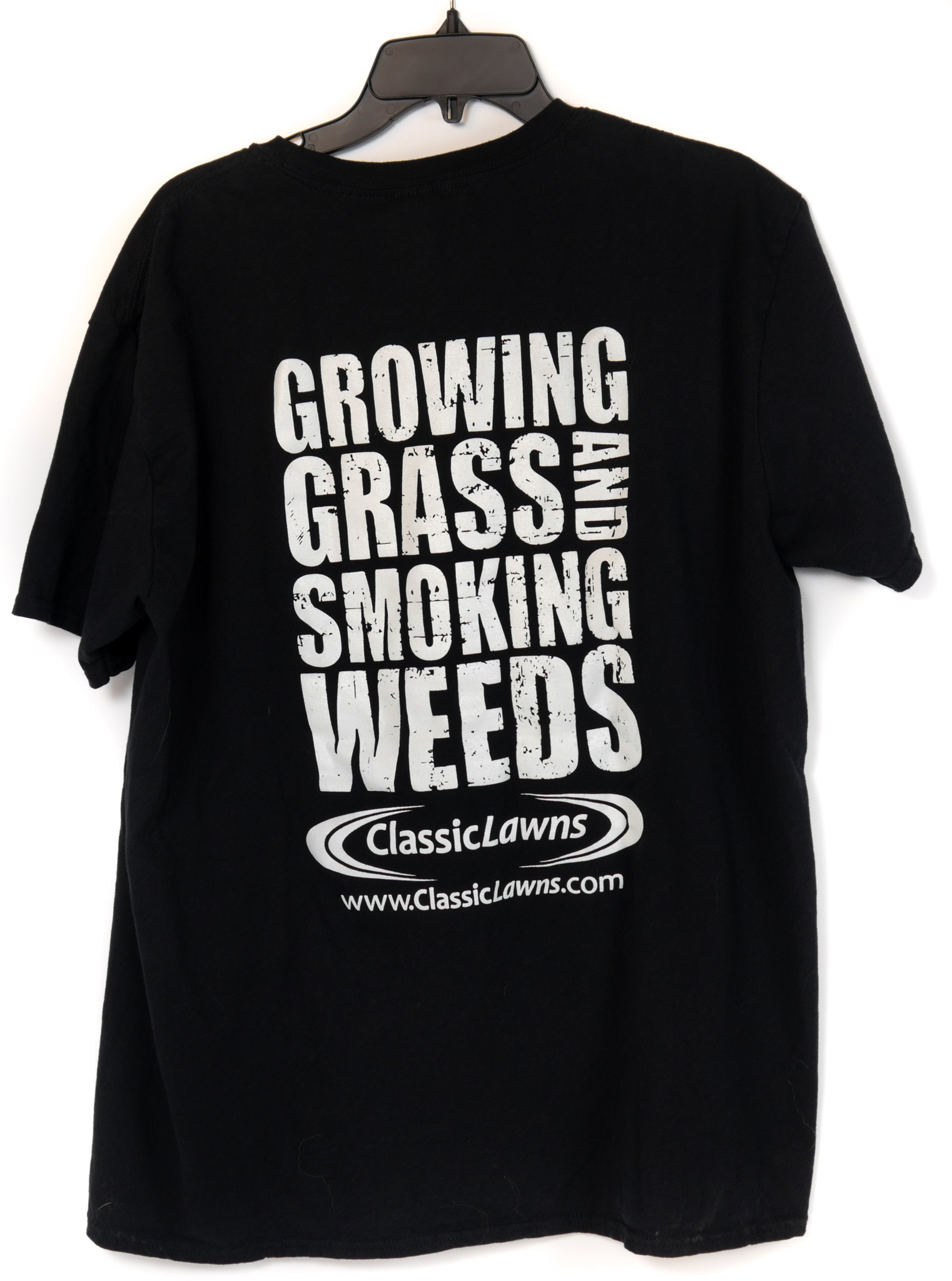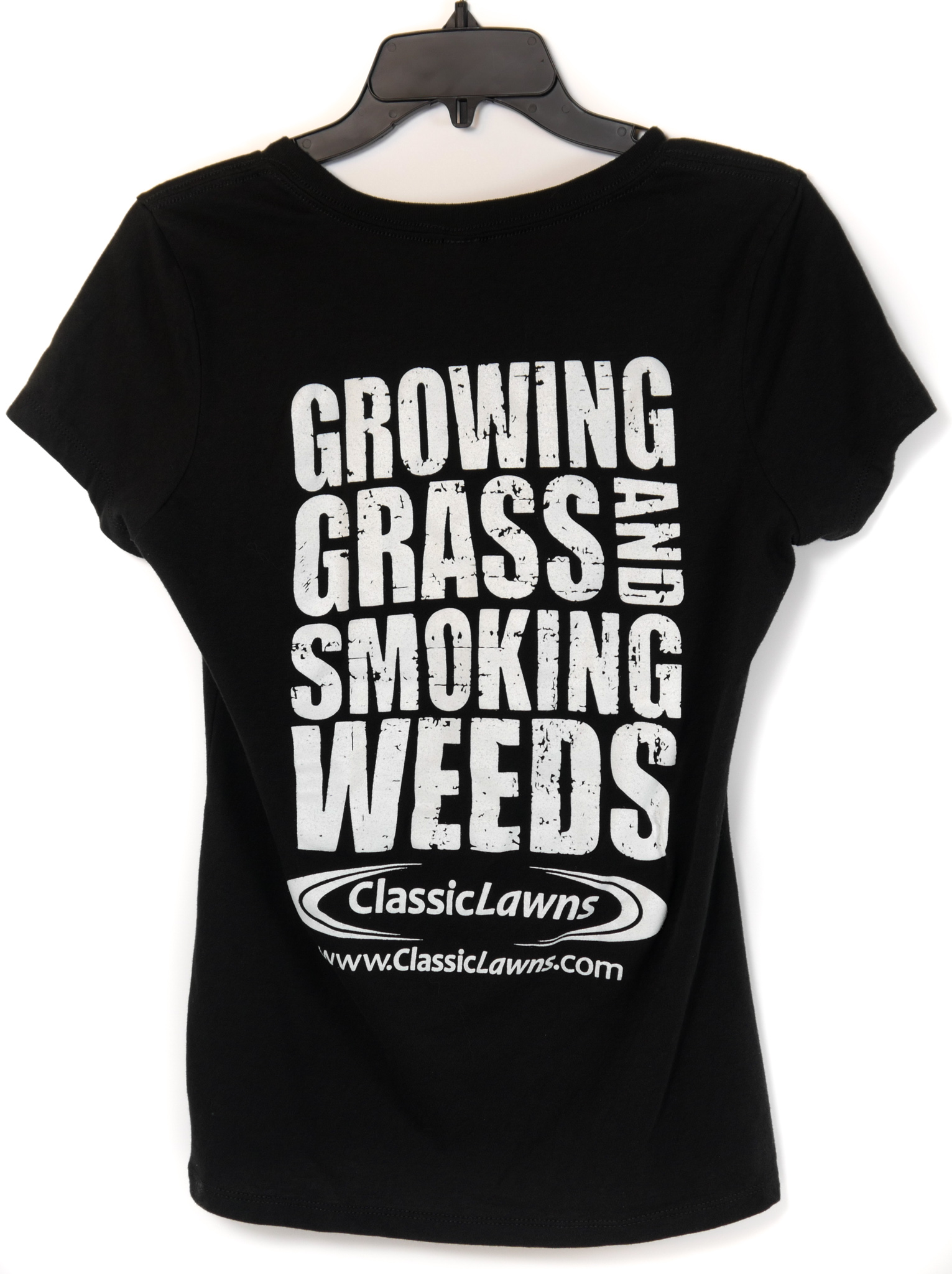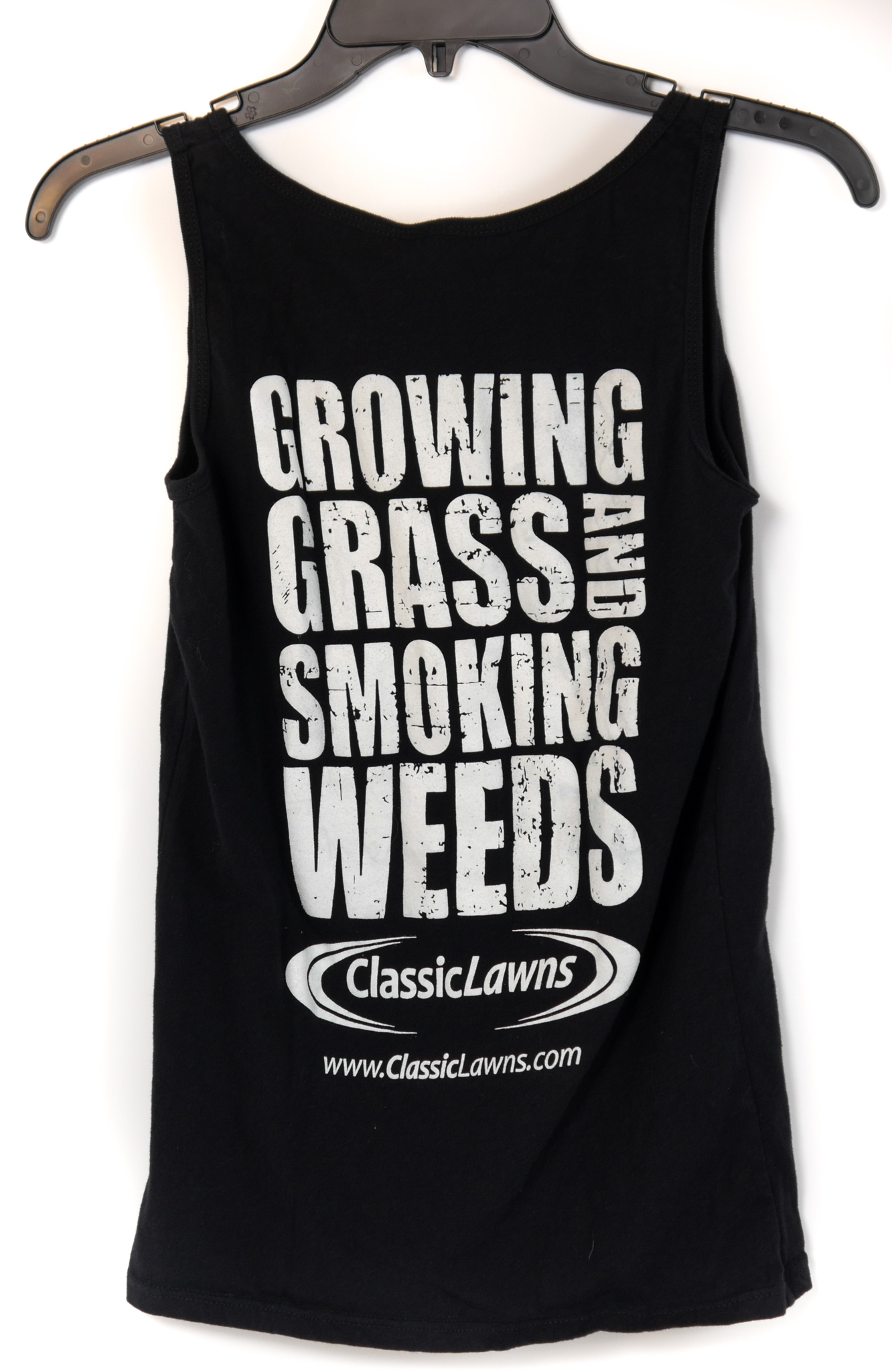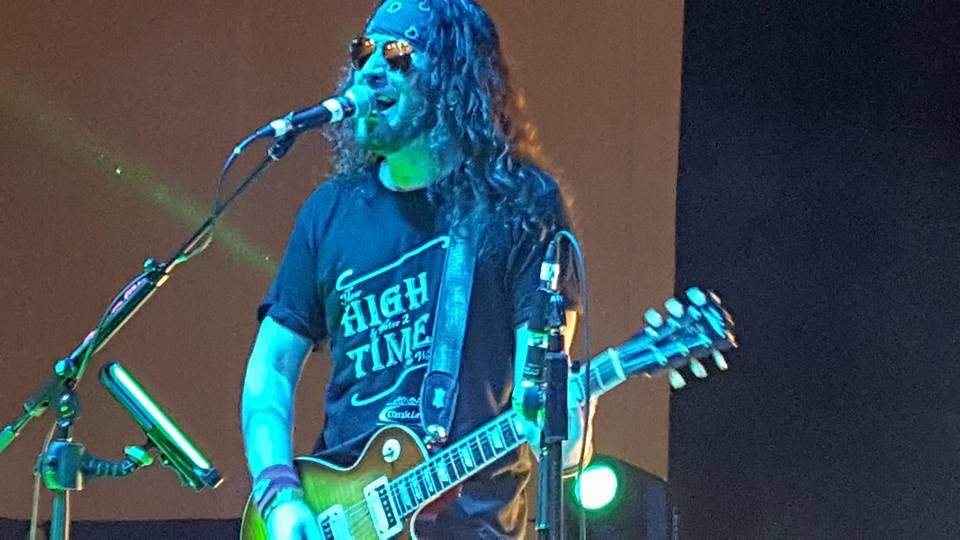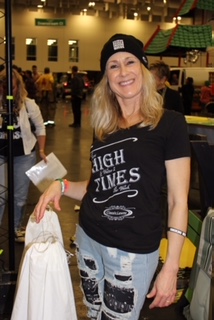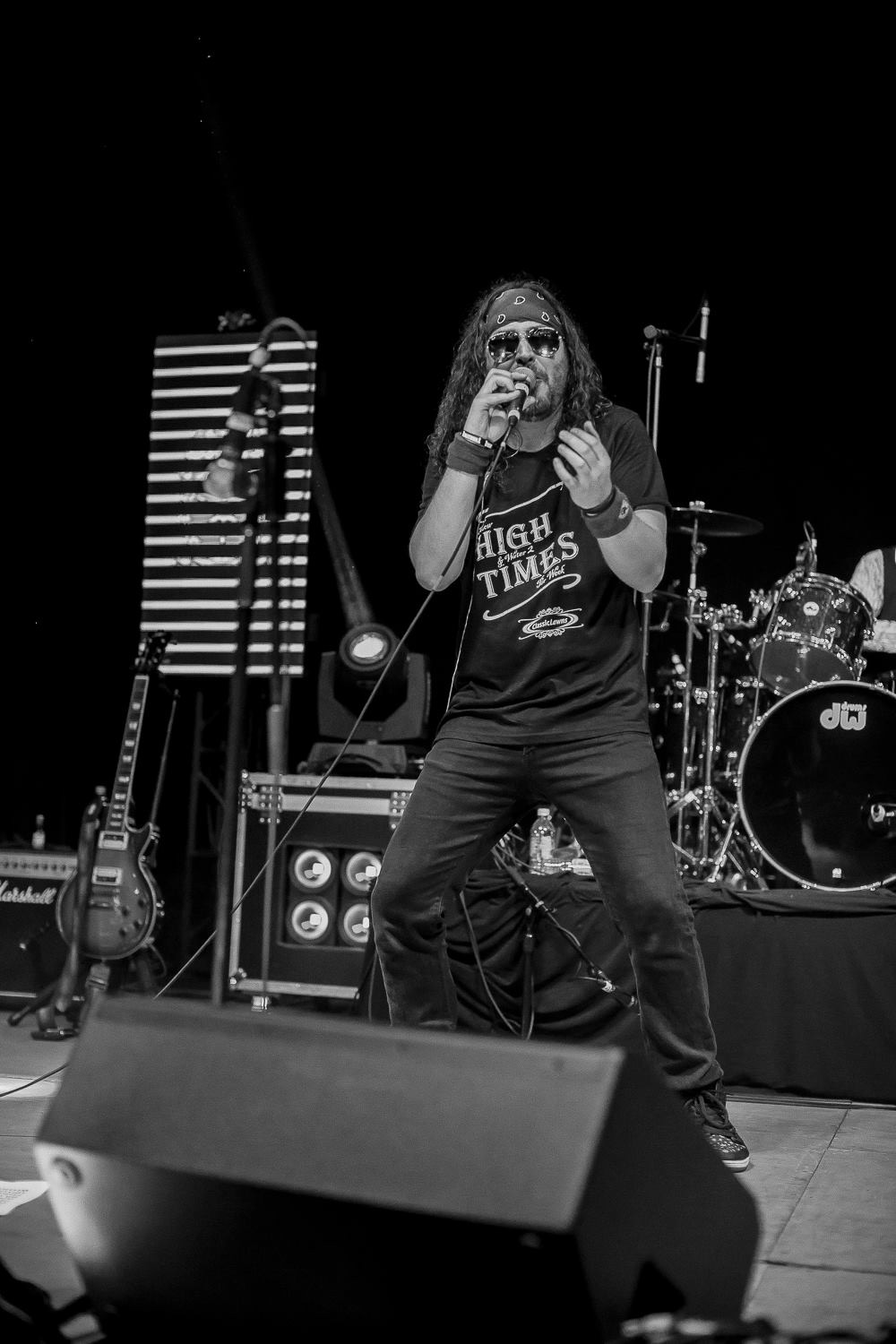 I Heart Grass
I LOVE Grass
At Classic Lawns we LOVE grass.  Dark green, luscious, bodacious blades of grass.  We love a beautiful lawn and think that there is nothing better than the smell of fresh cut grass.  As you know, we have some of the best lawns in town just packed to the gills with beautiful, thick, and lush grass.  To express our love for grass and how much it means to us we came up with this awesome t-shirt!     If you LOVE grass too, you should get a shirt and show the world!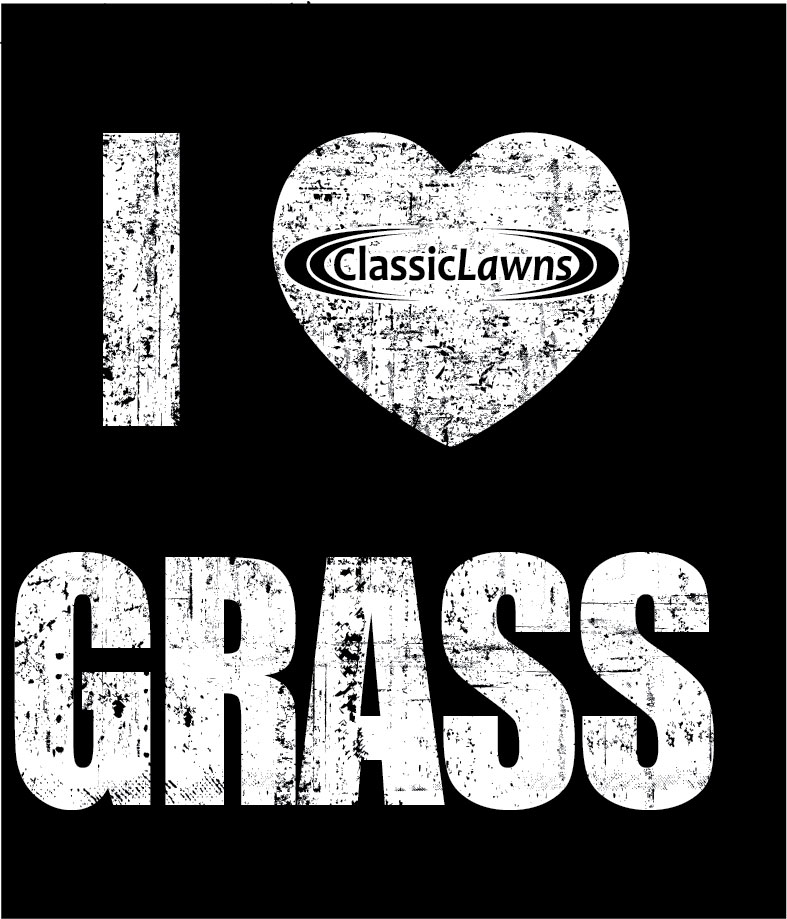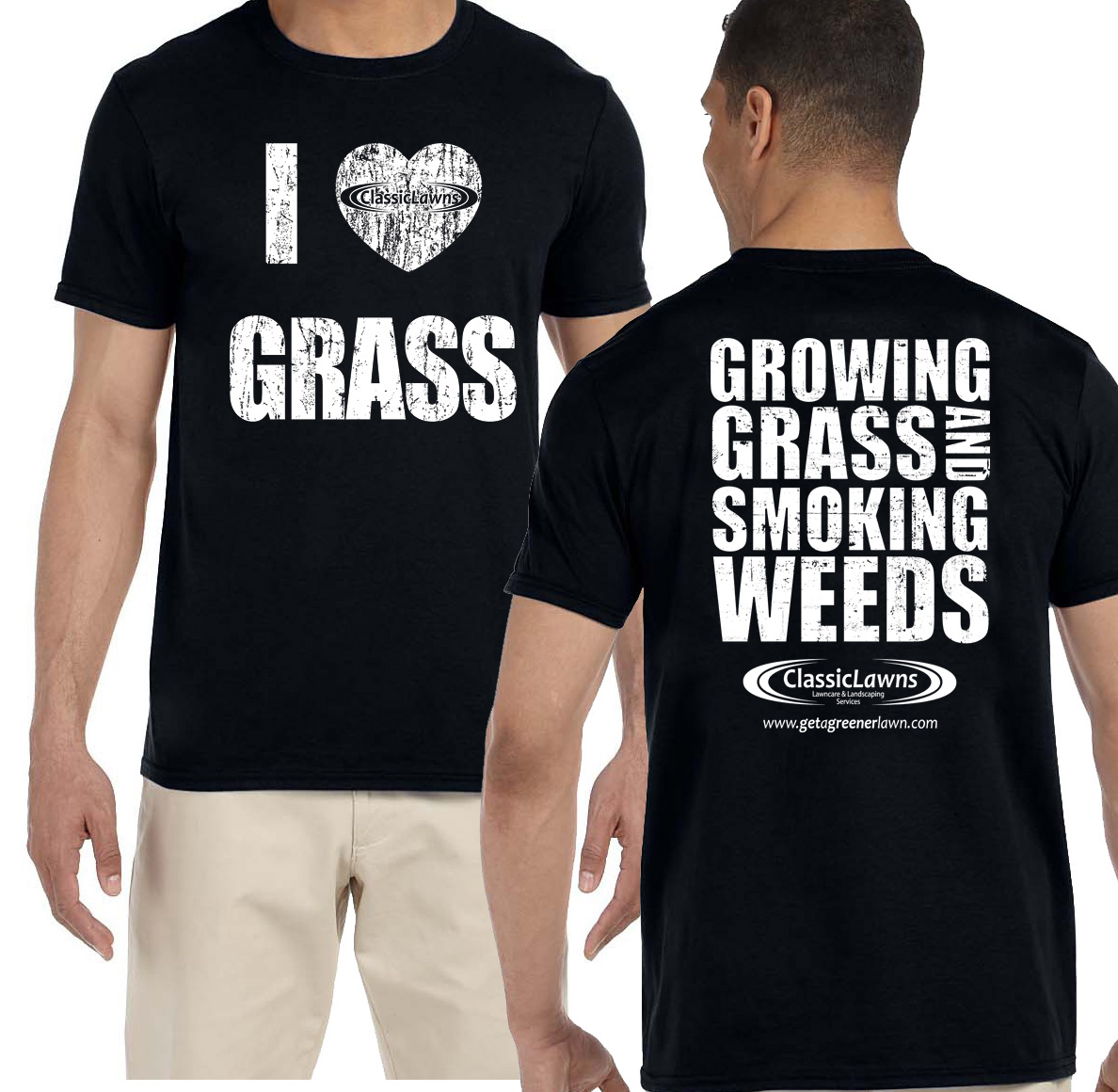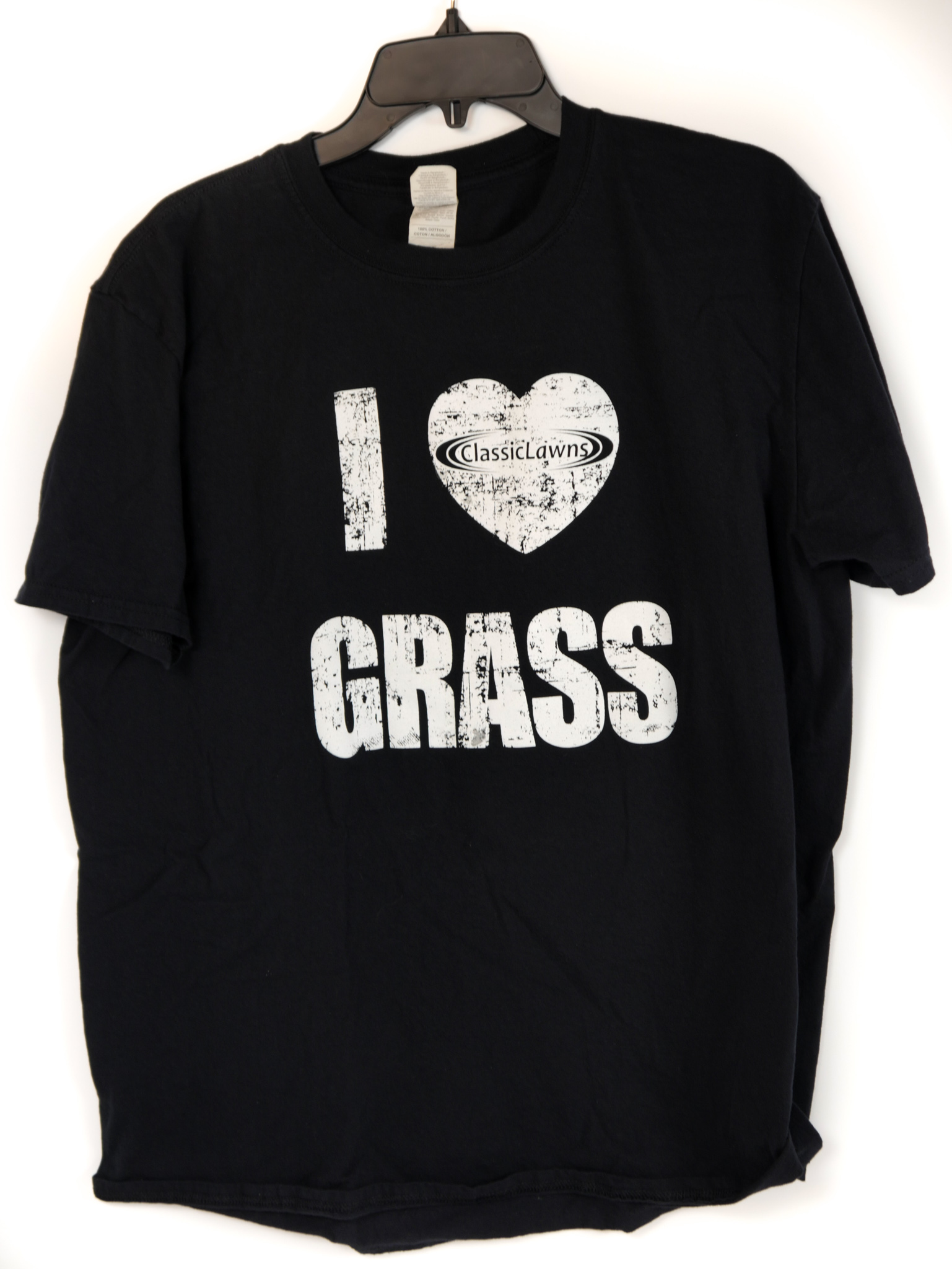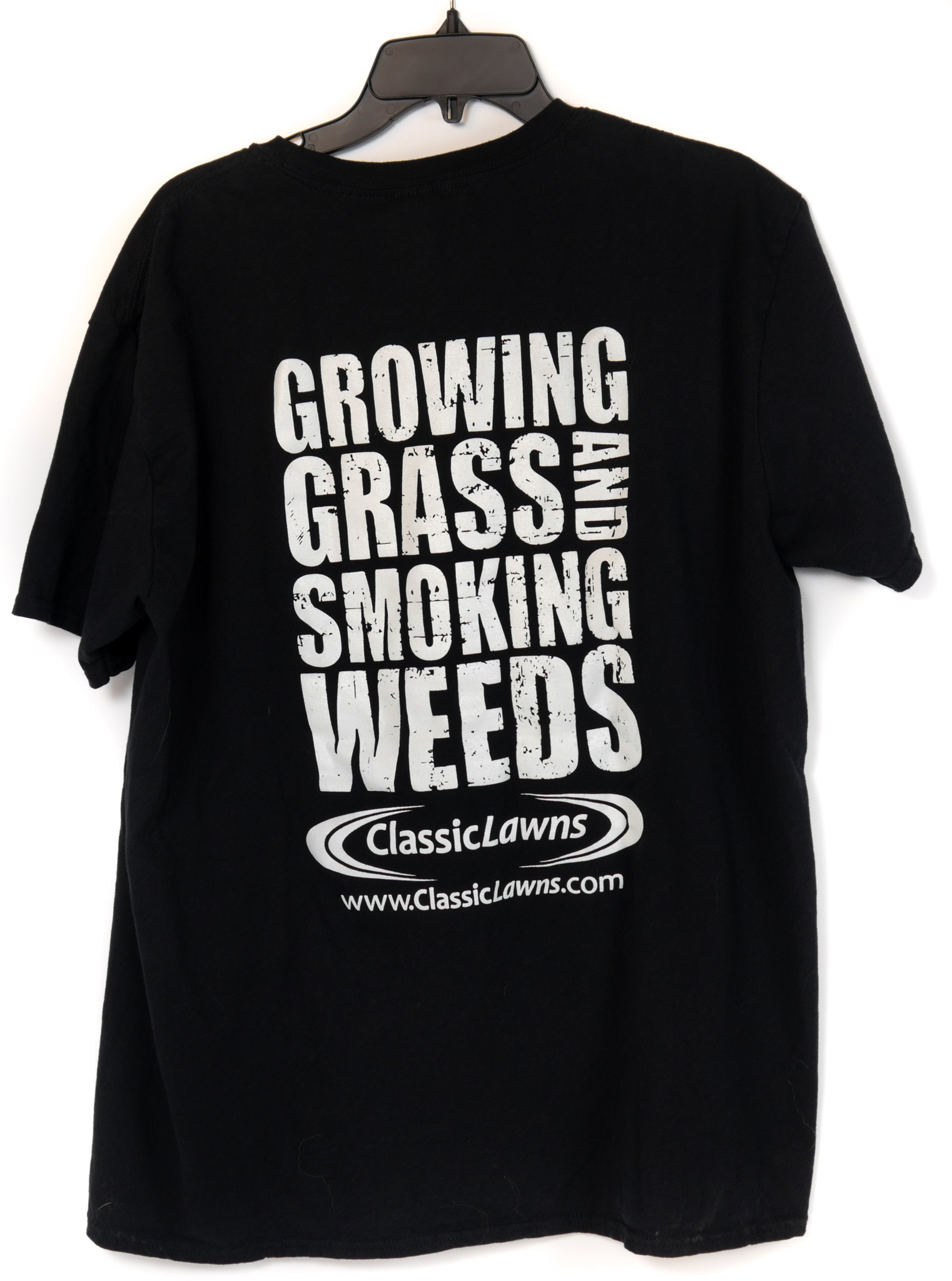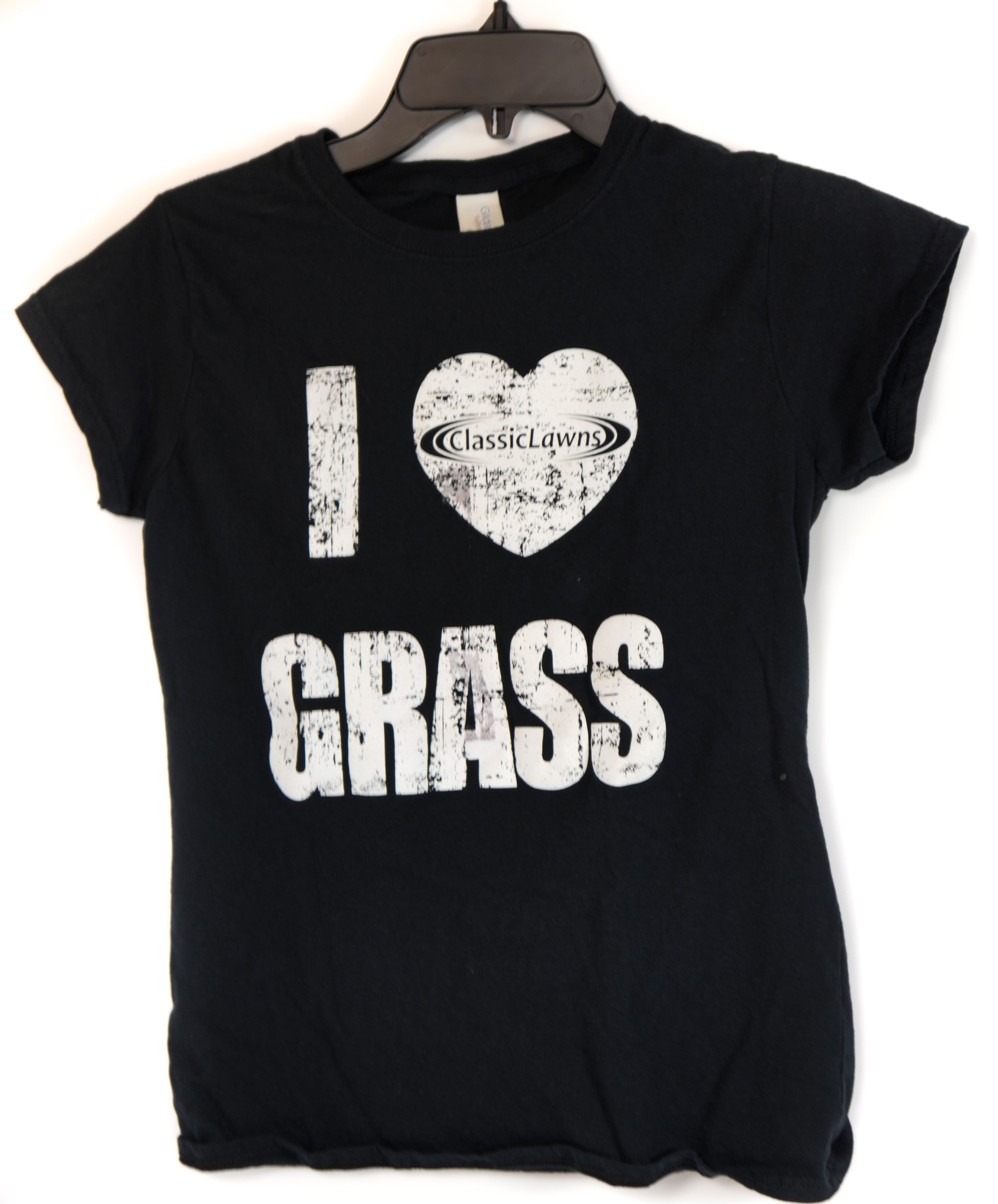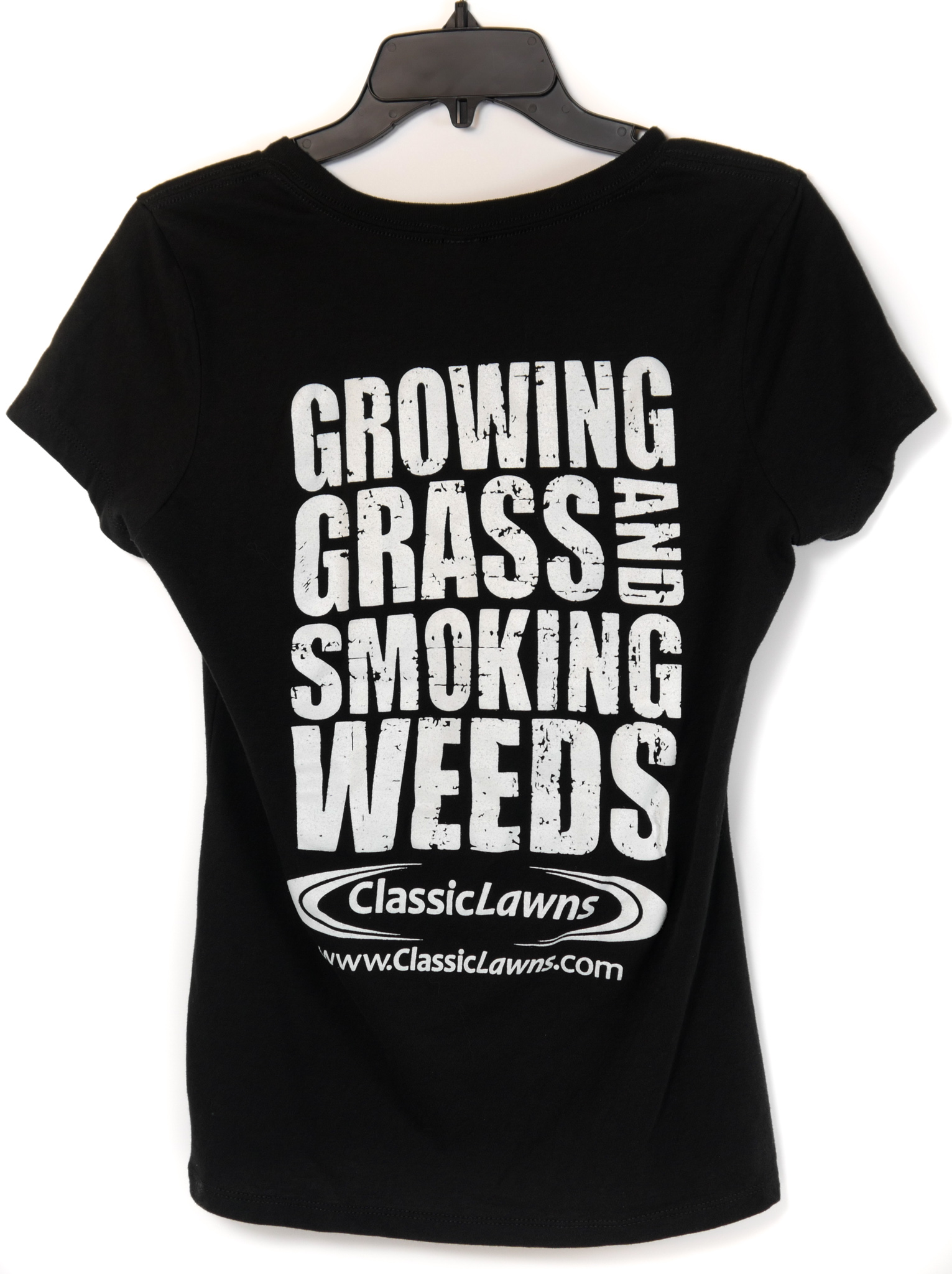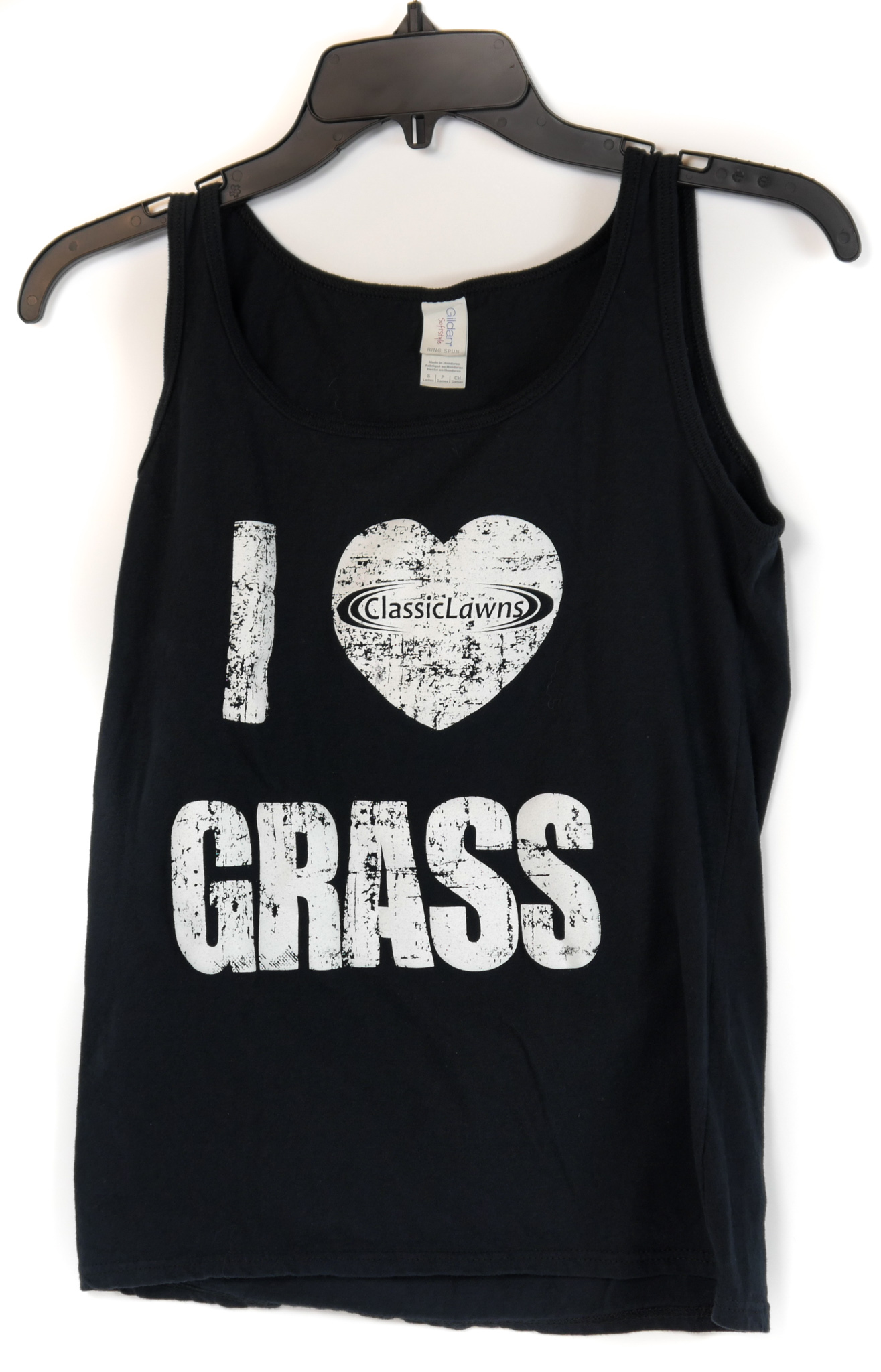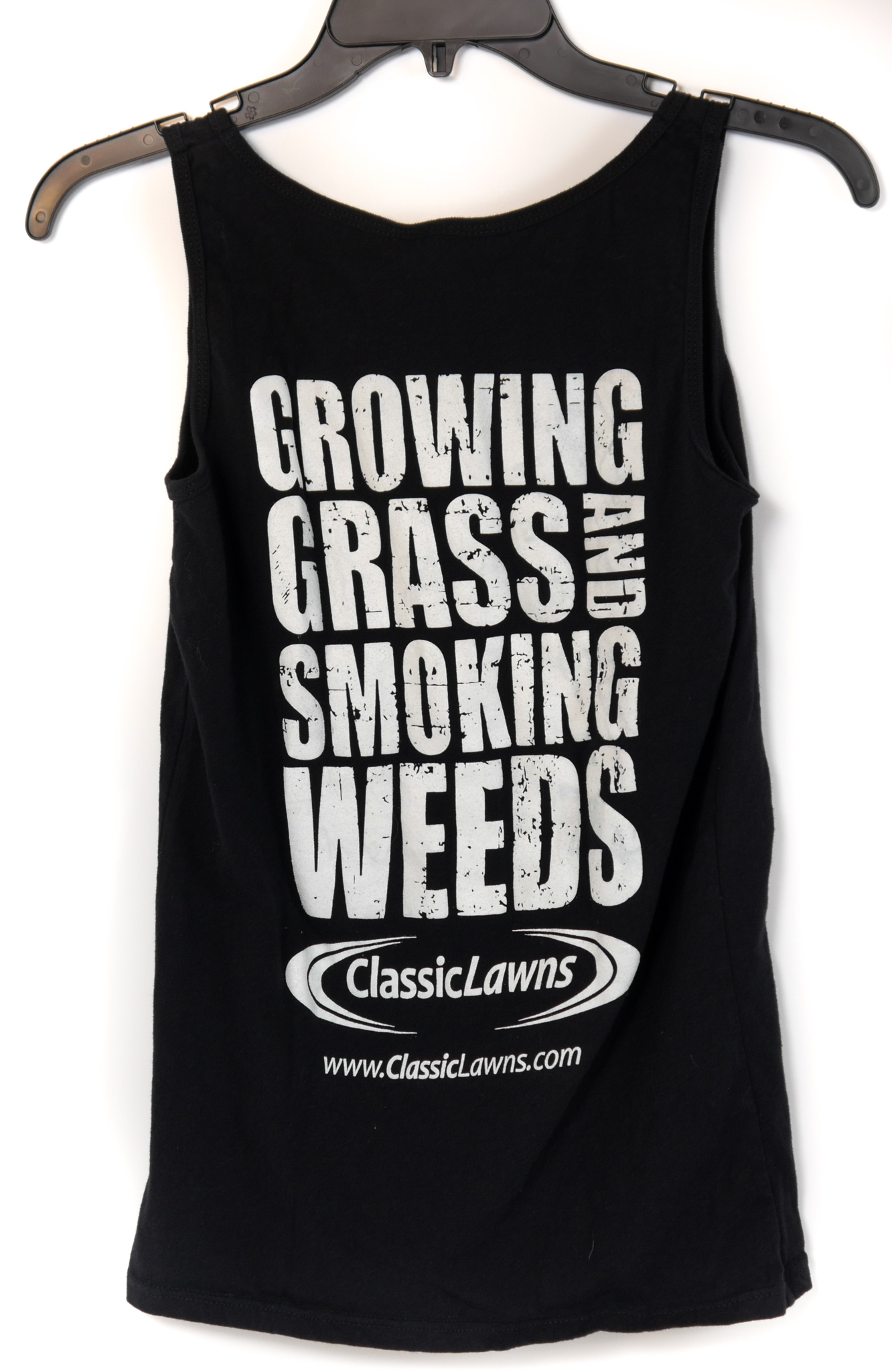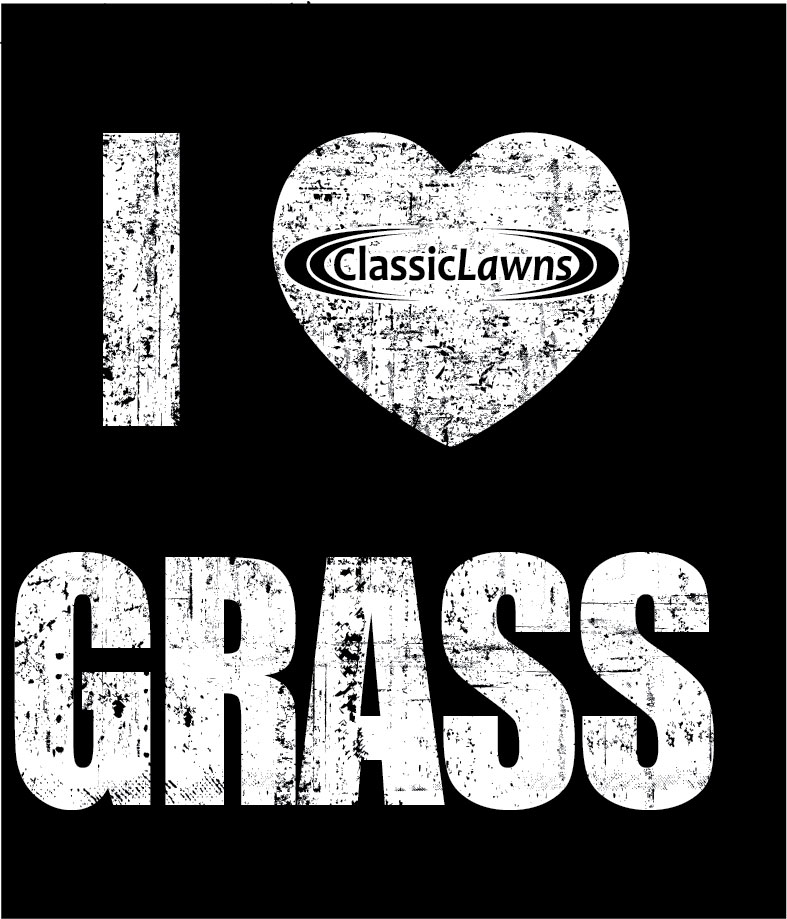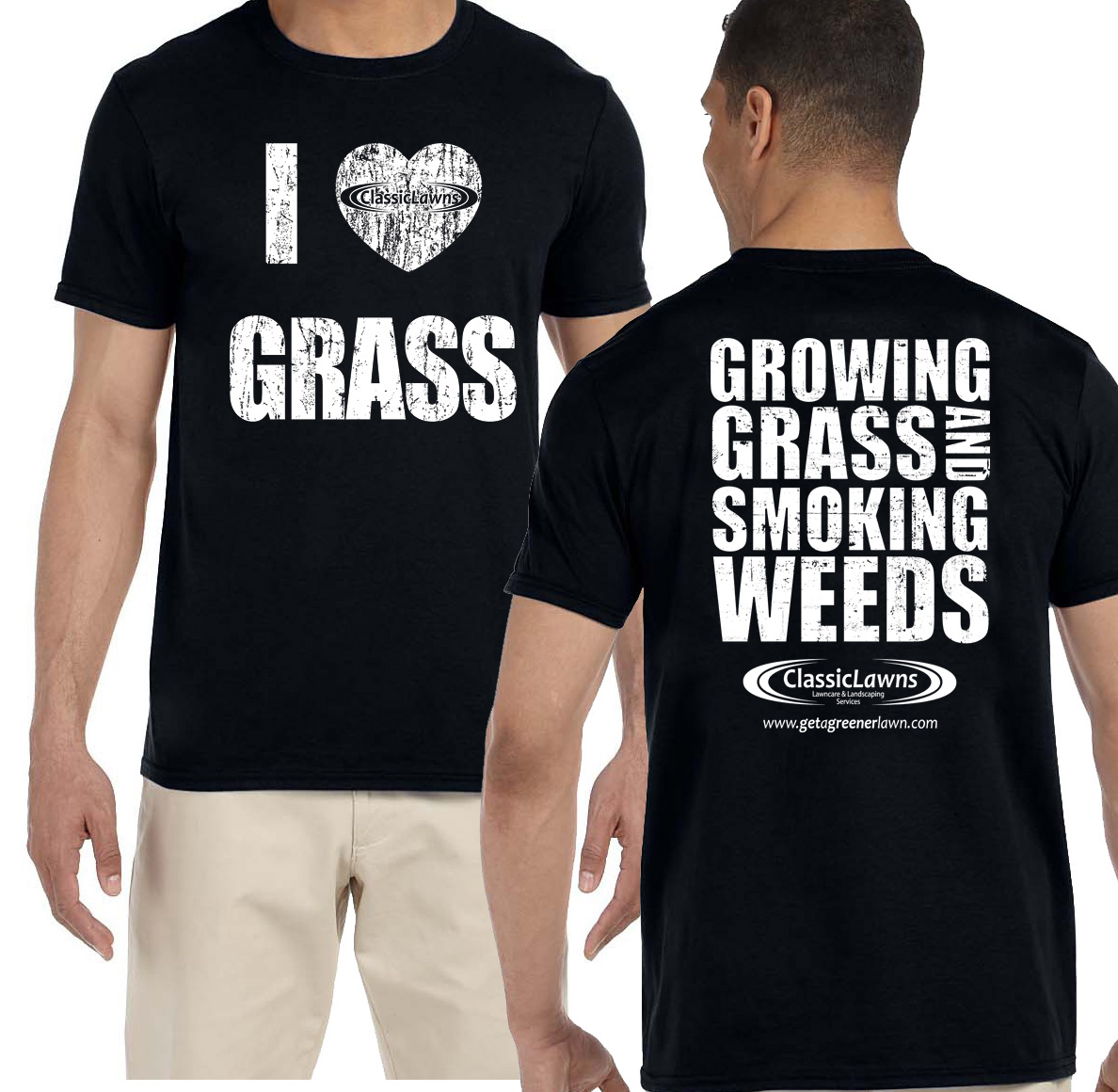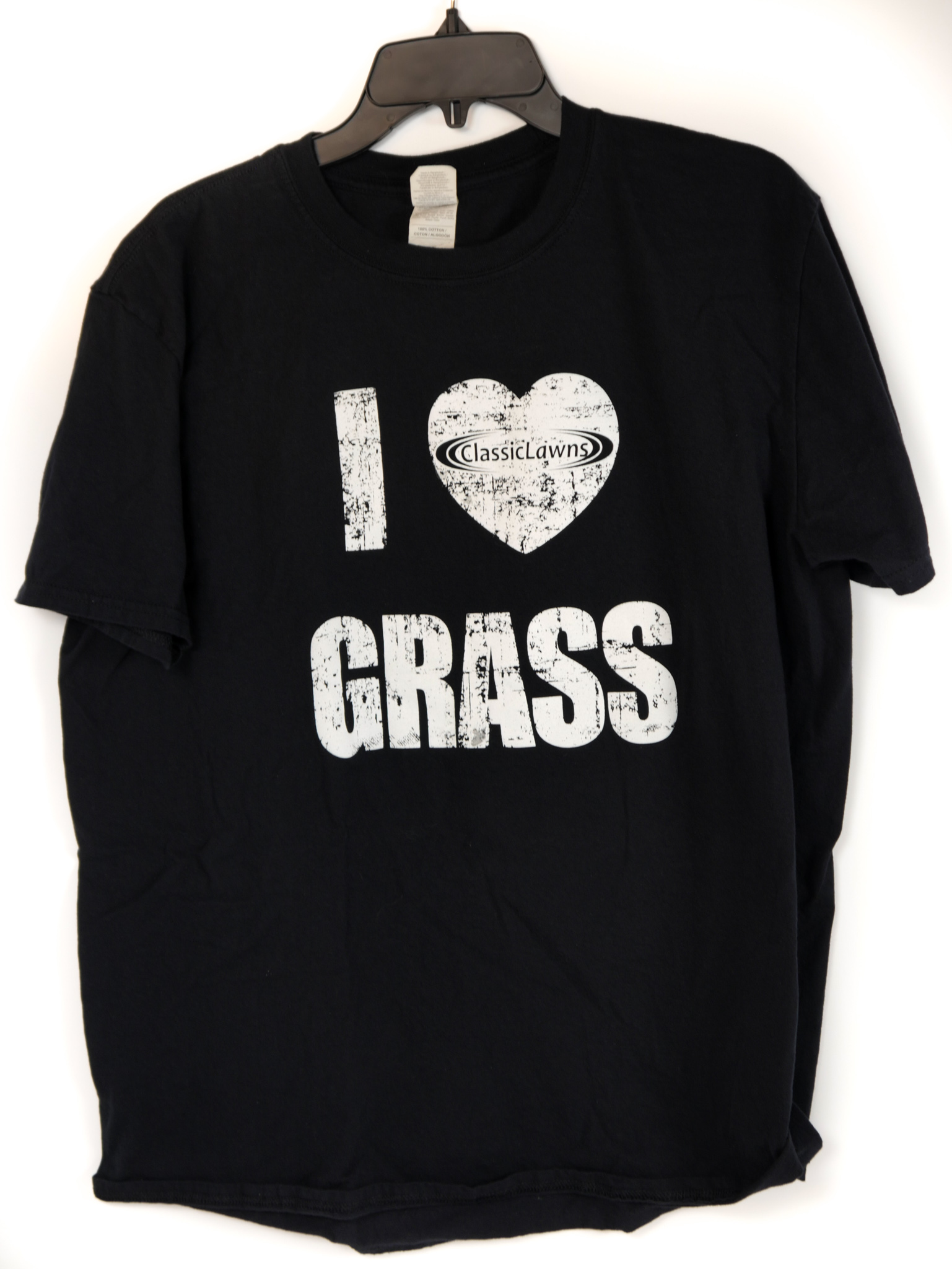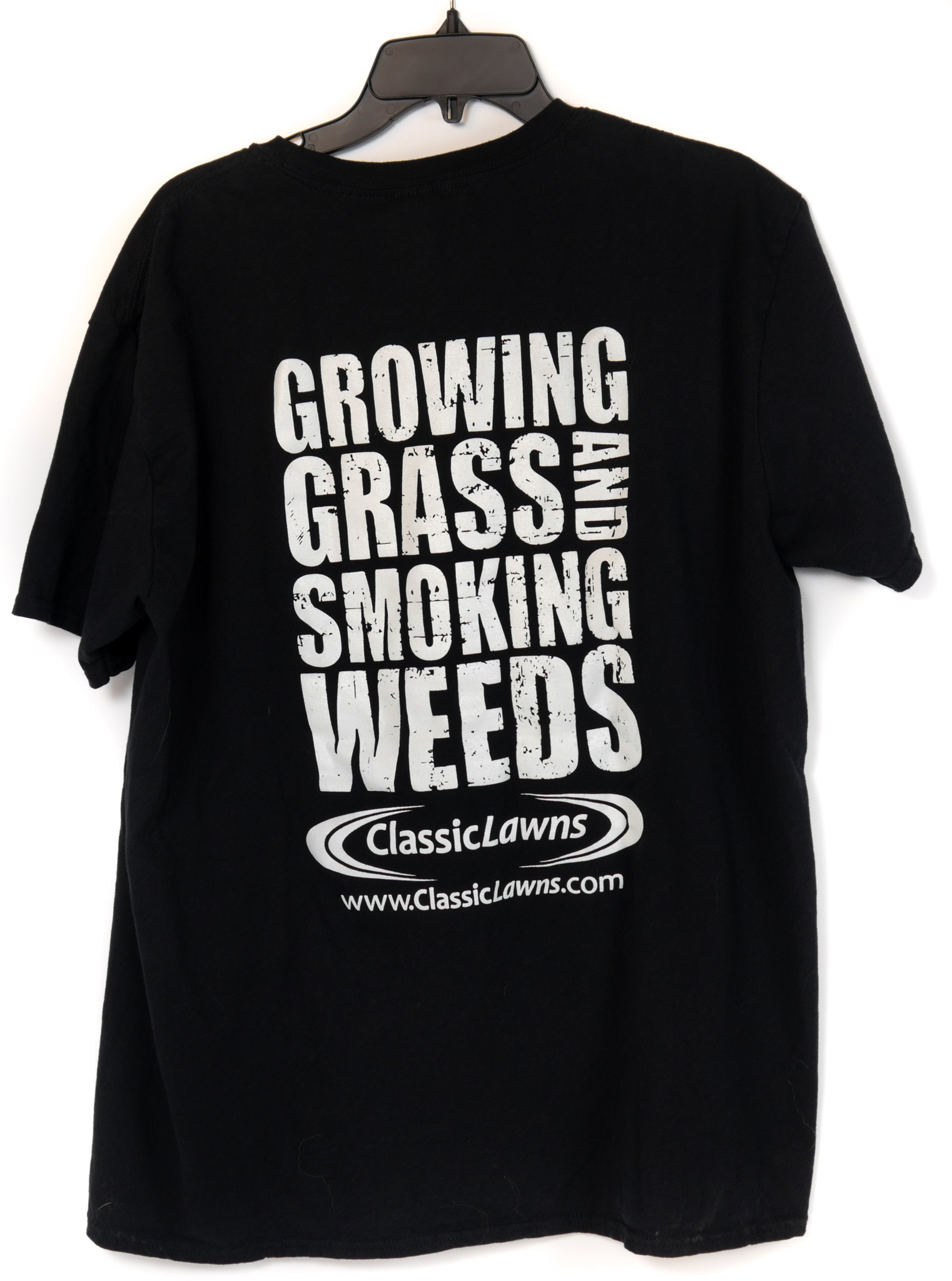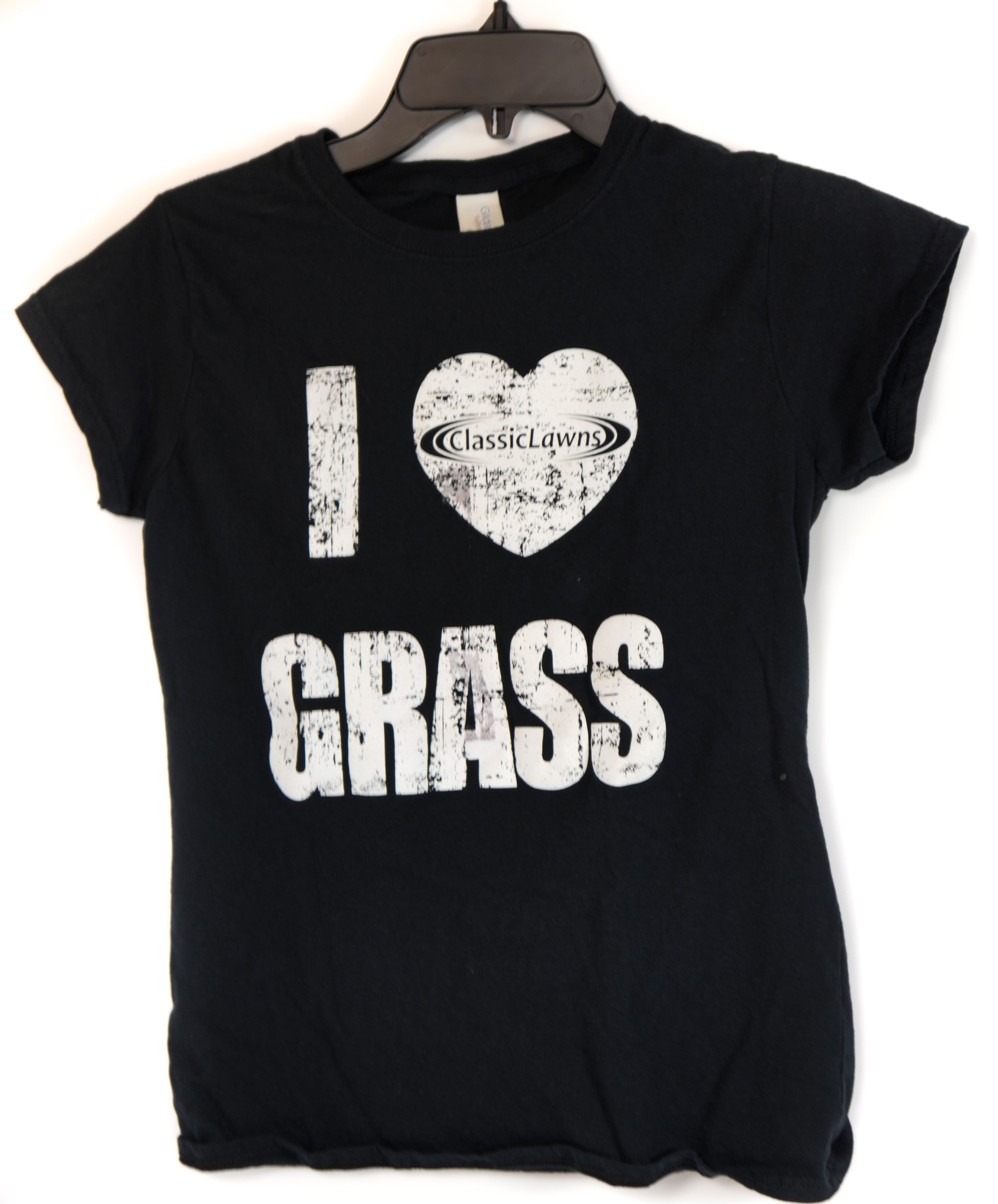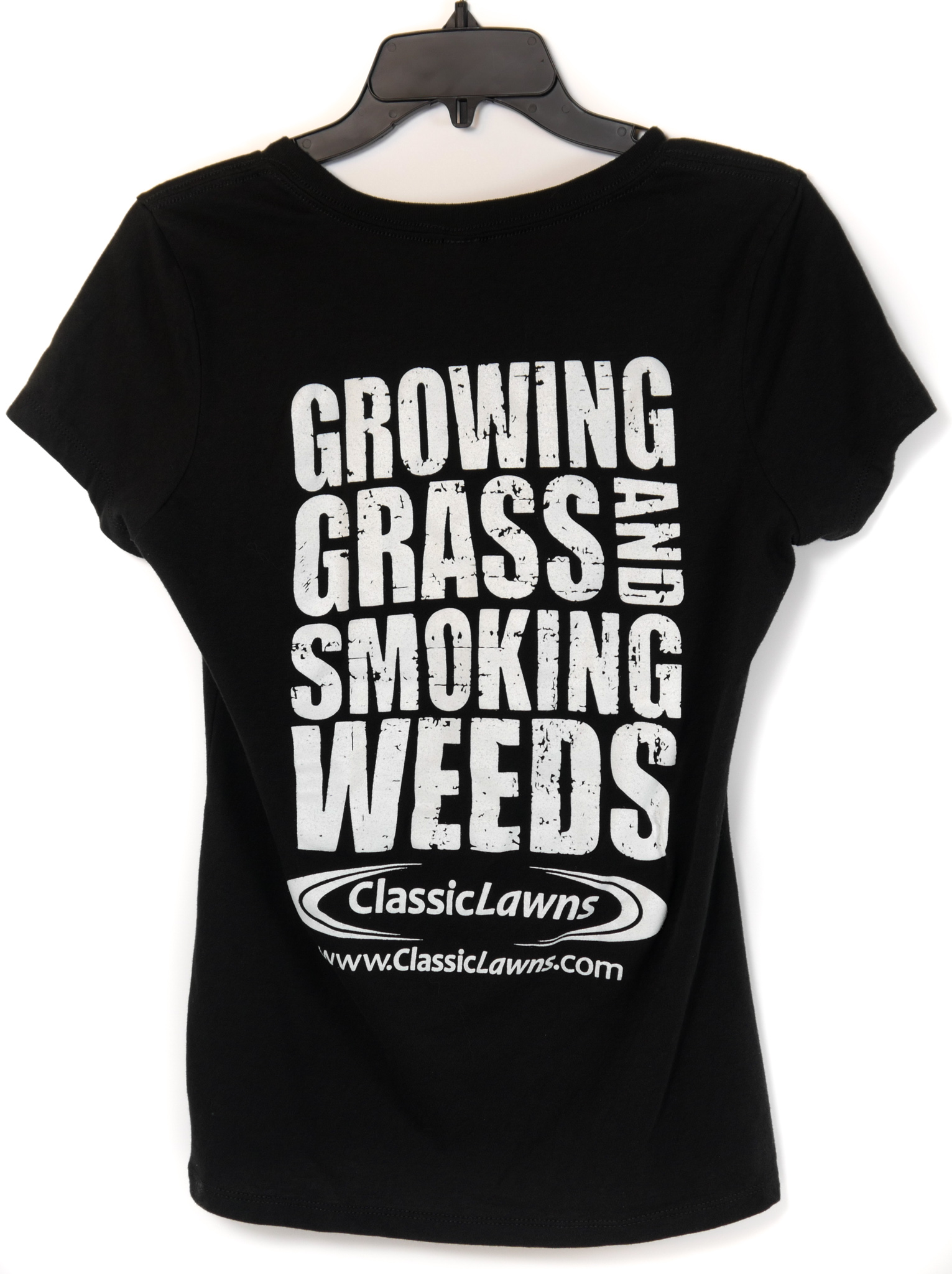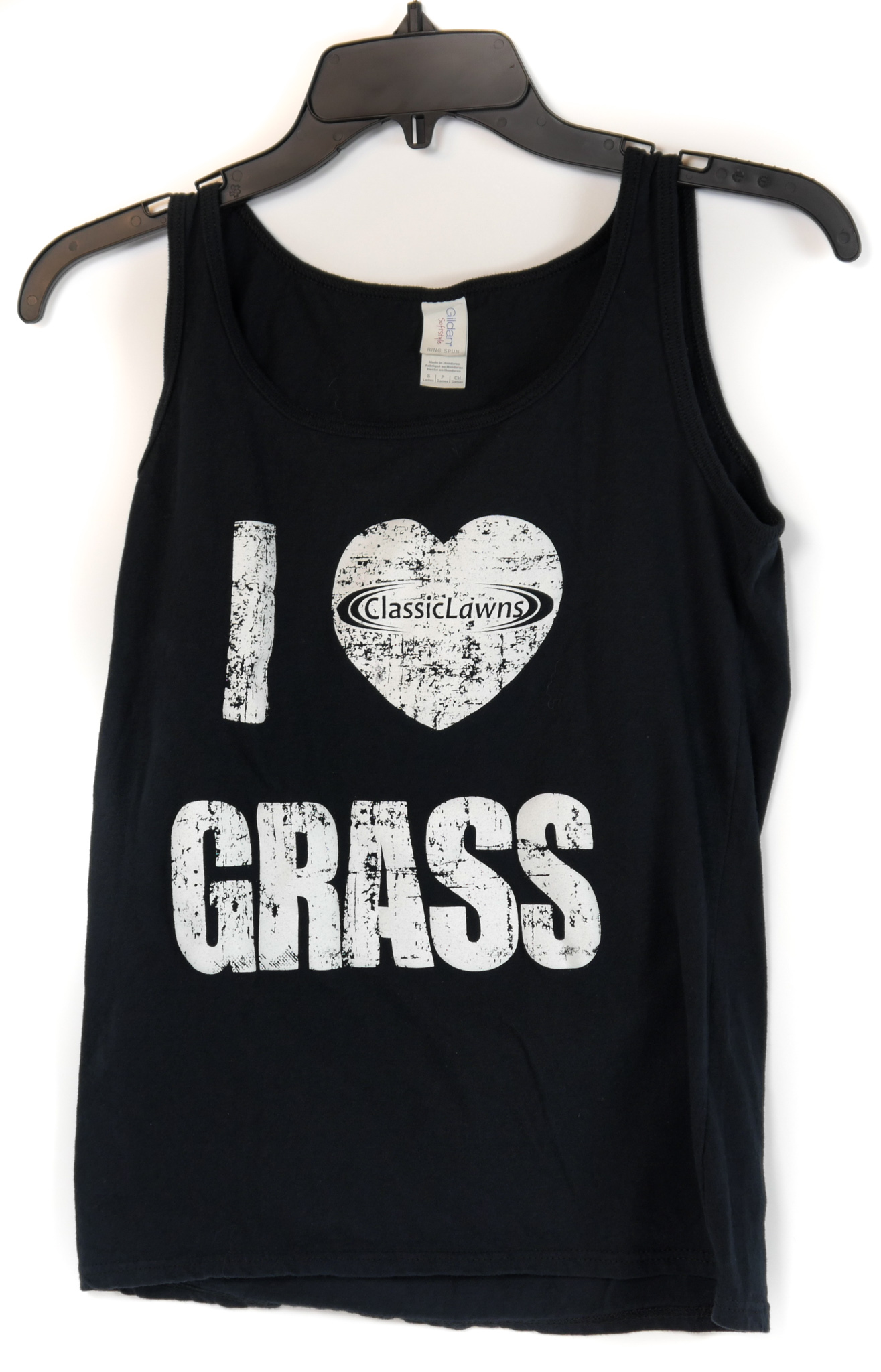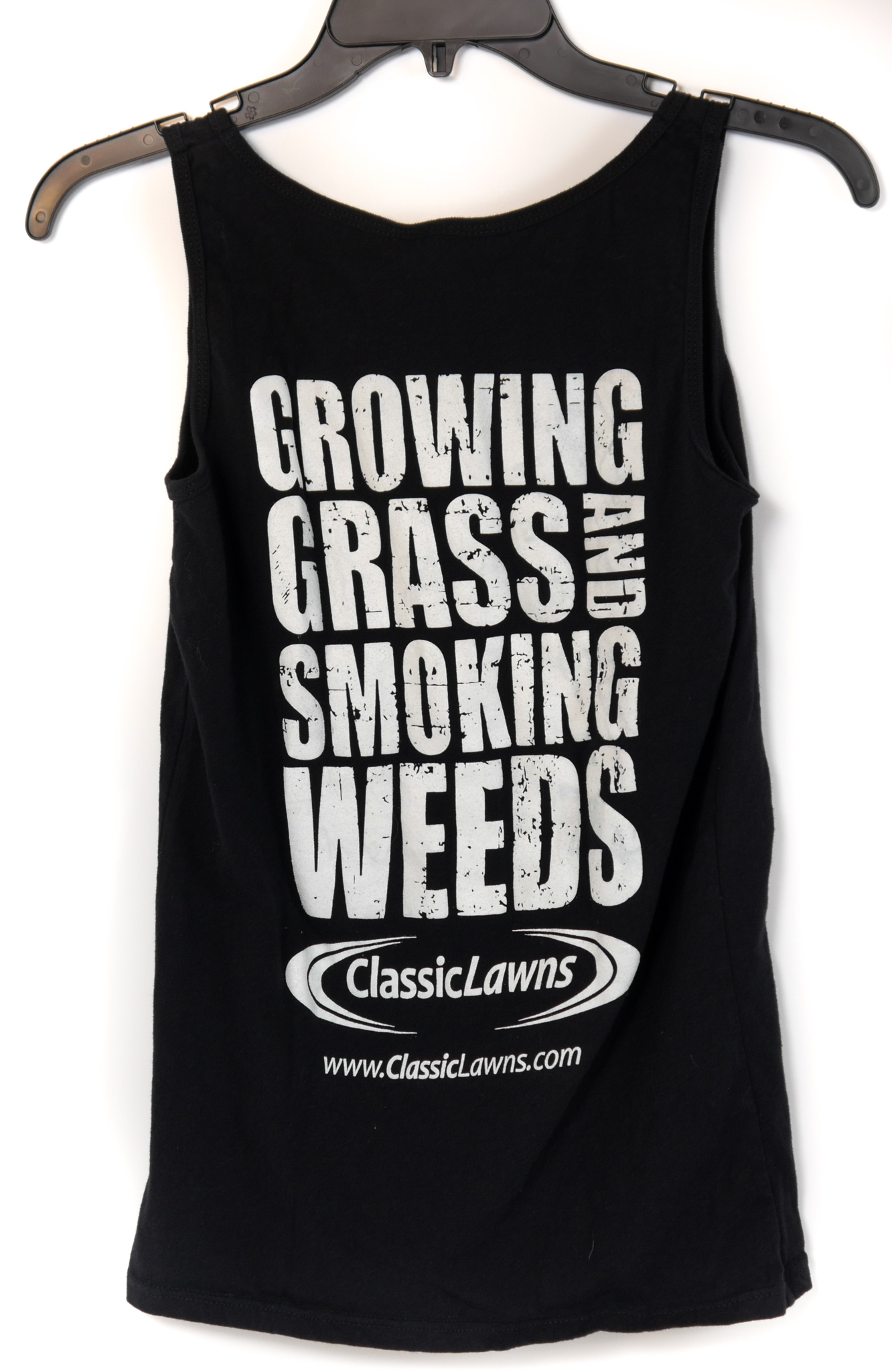 Peace, Love & Grass
Peace, Love & Grass…man!
2019 was the 50-year anniversary of the worlds largest drum circle!  Hippies to this day preach those 3 words they learned at Woodstock; Peace, Love & Music.  At Classic Lawns we thought, "Hey maybe those filthy, long hairs were on something, err on TO something.  "Brown Acid" and all.  So, we completely changed their anthem to honor our 4 favorite things, Peace and Love of course, but also grass and our beloved superhero Grassman!   Then, we put it on a shirt for you to wear when you are out with your hippie friends!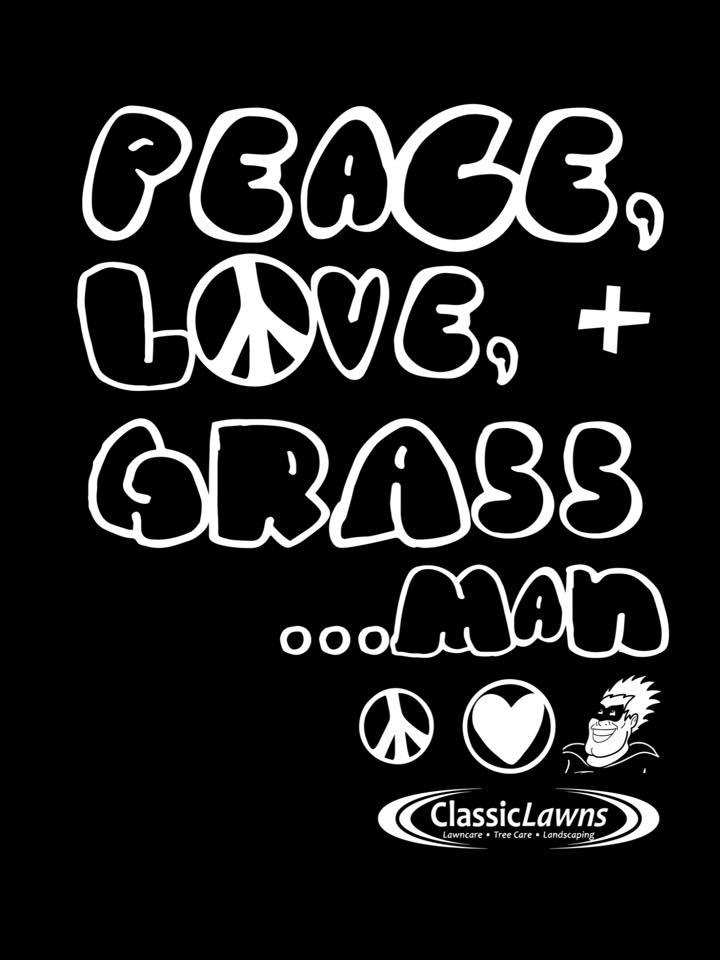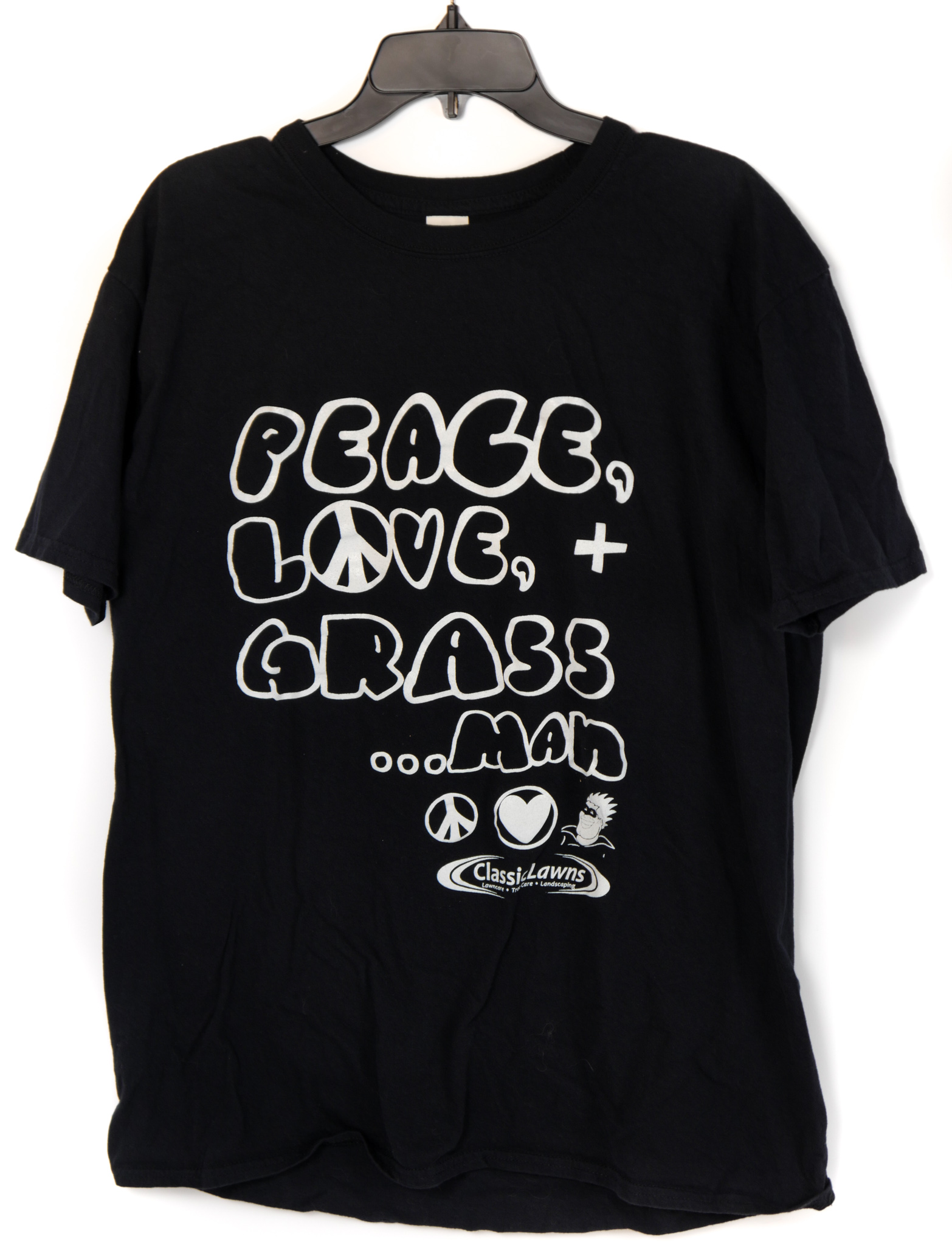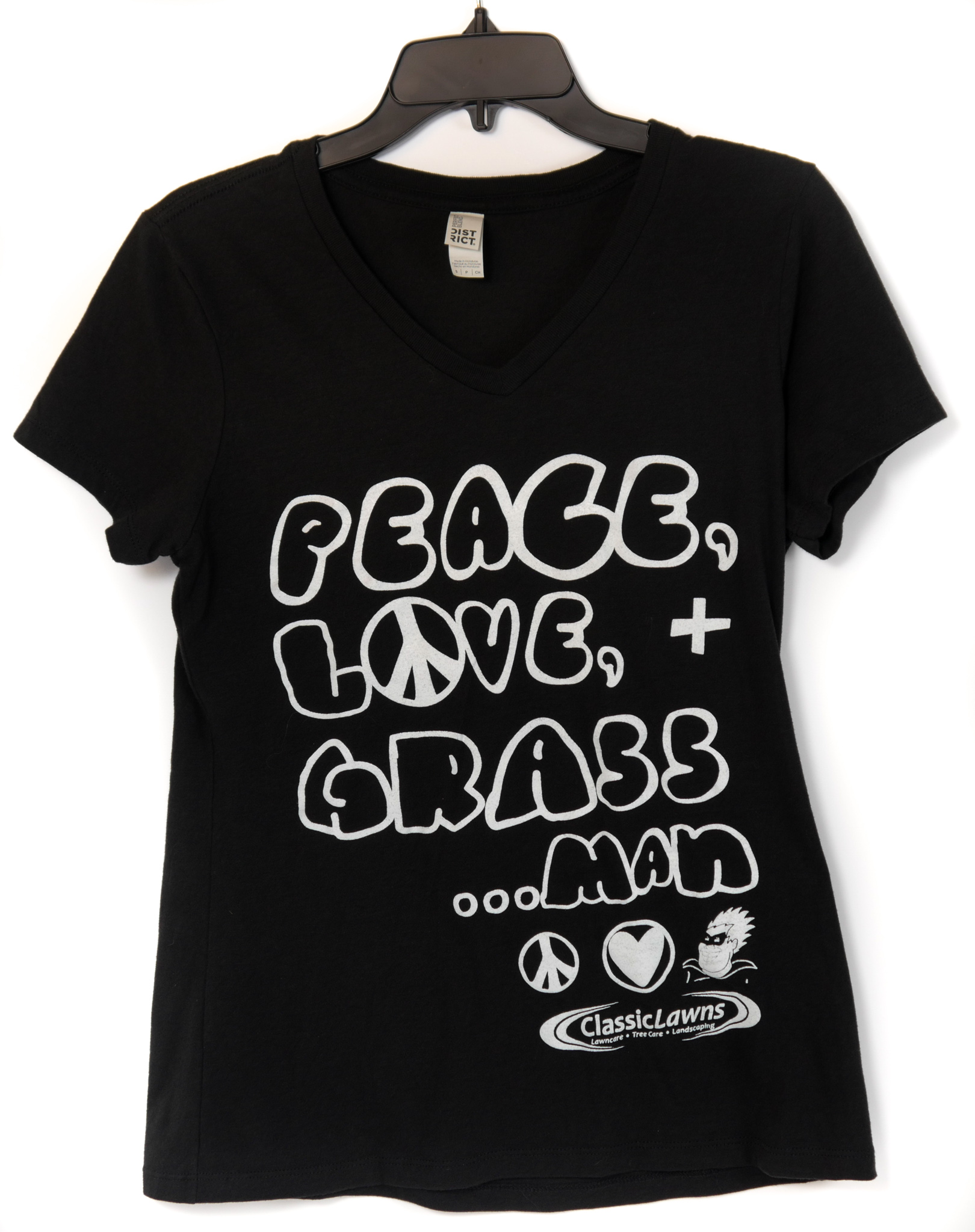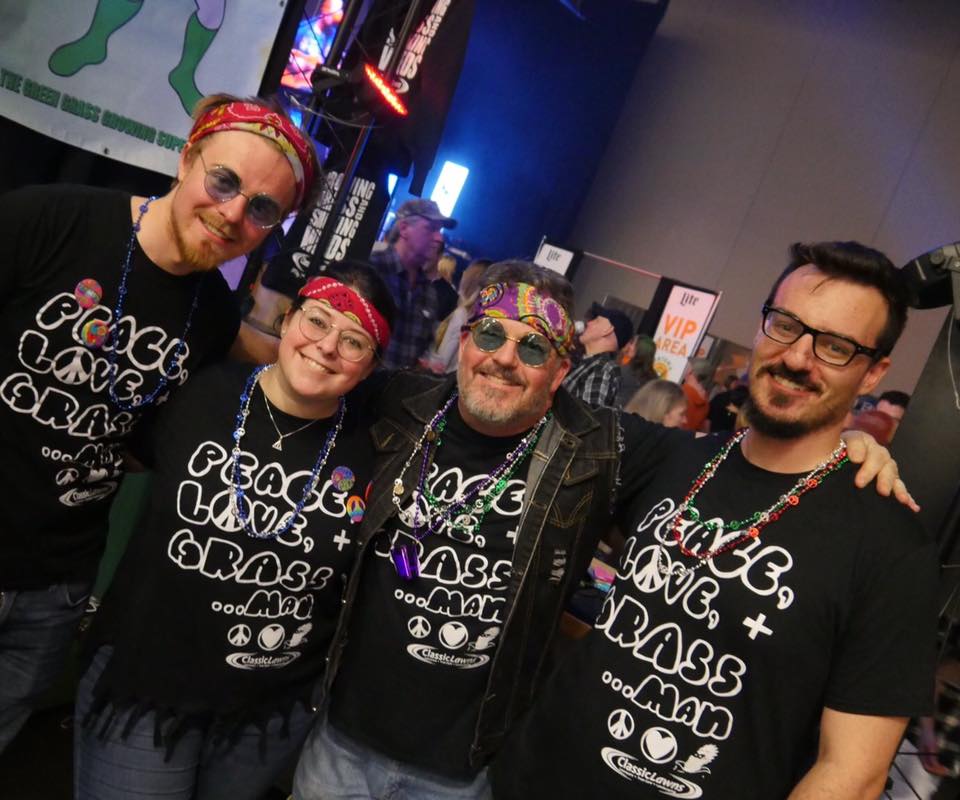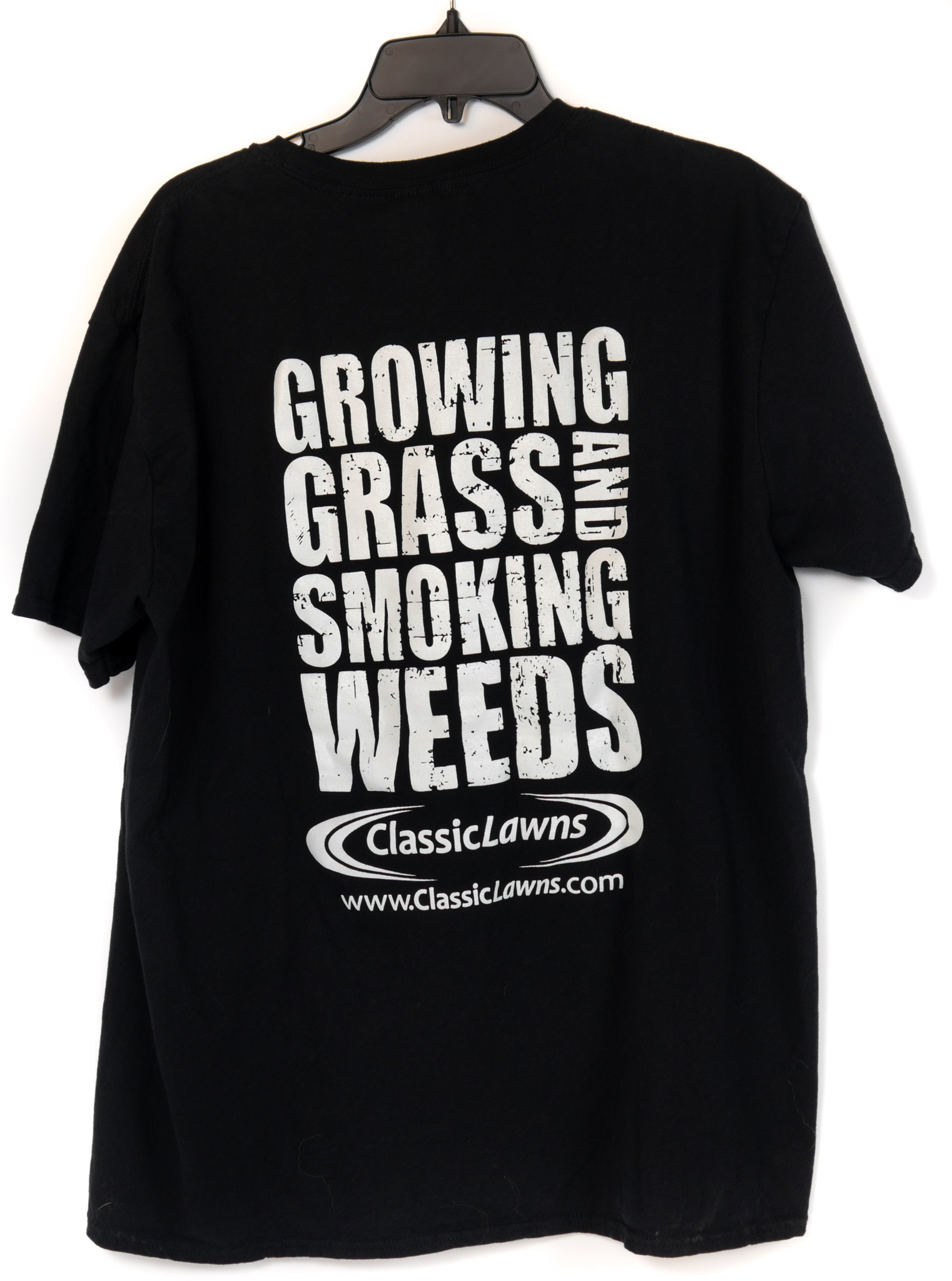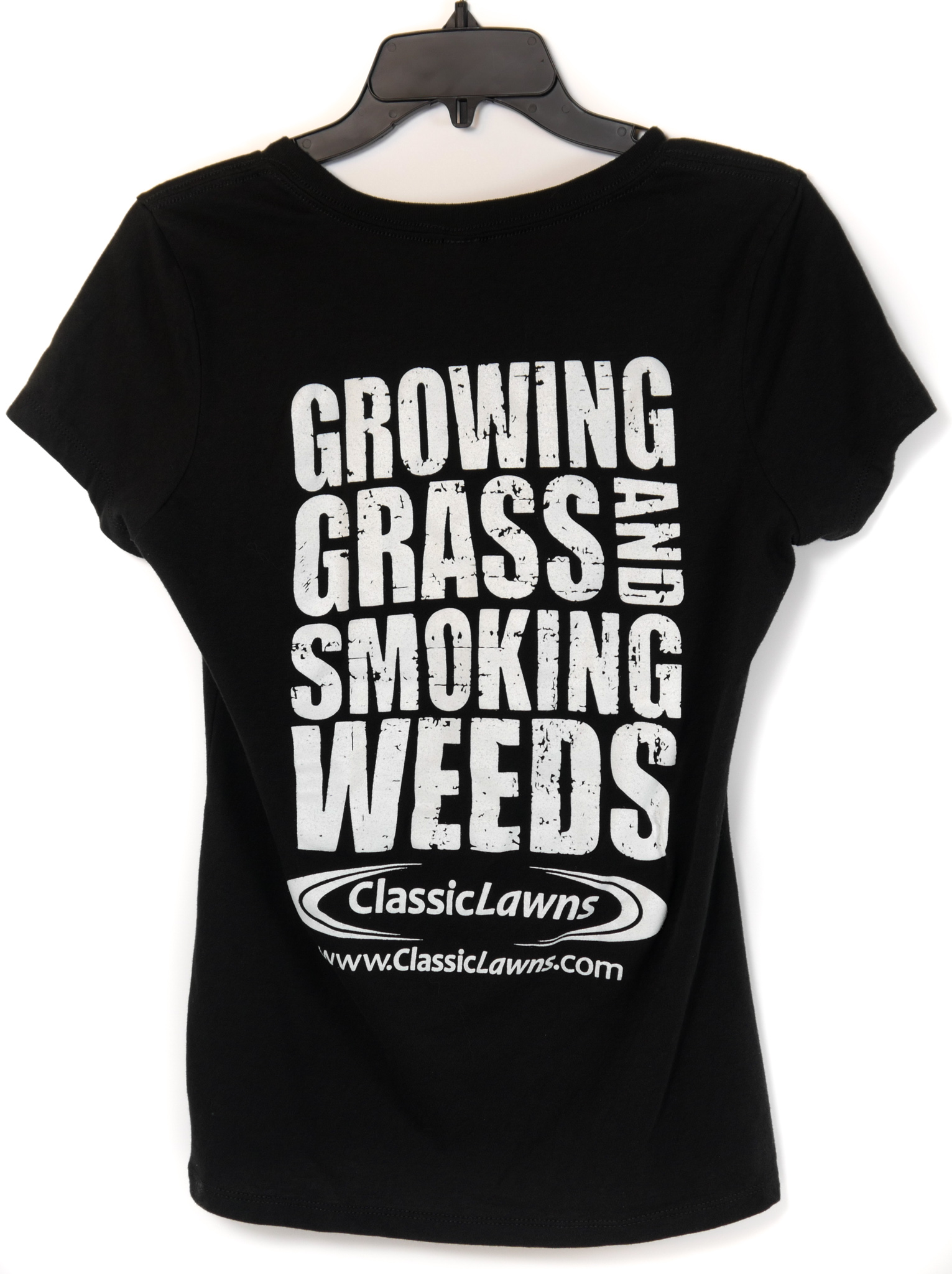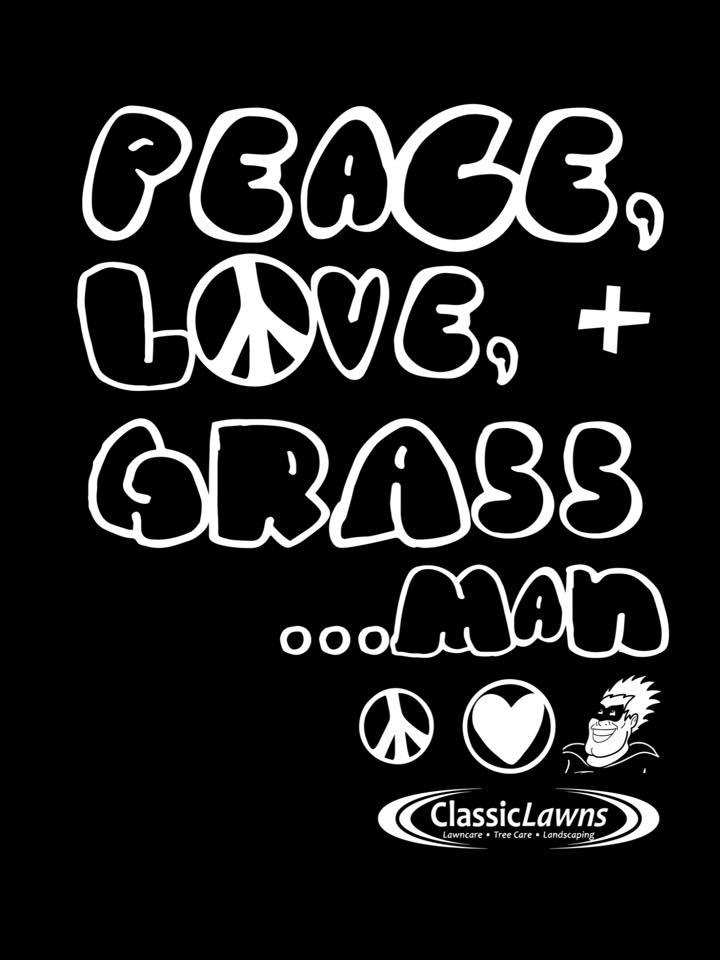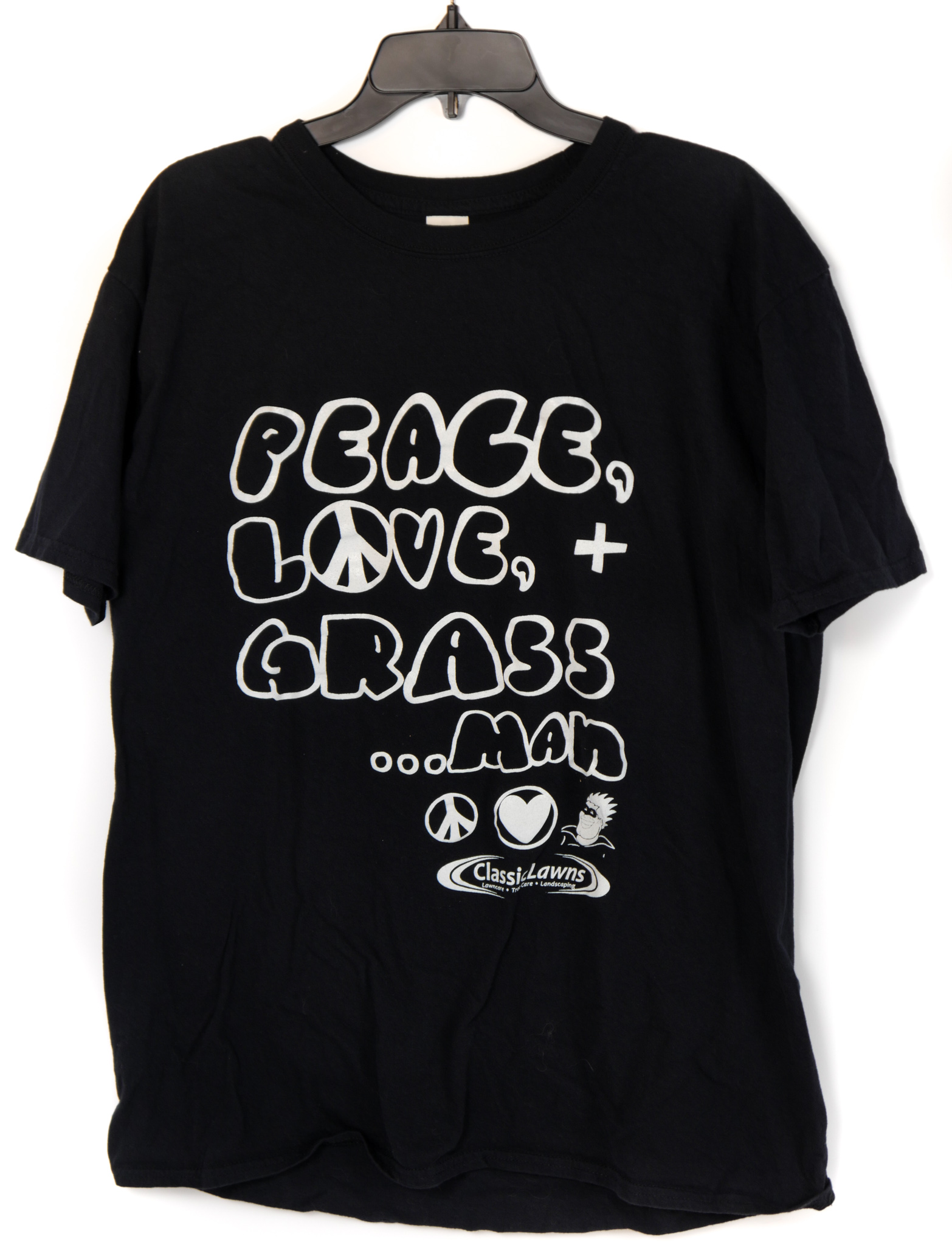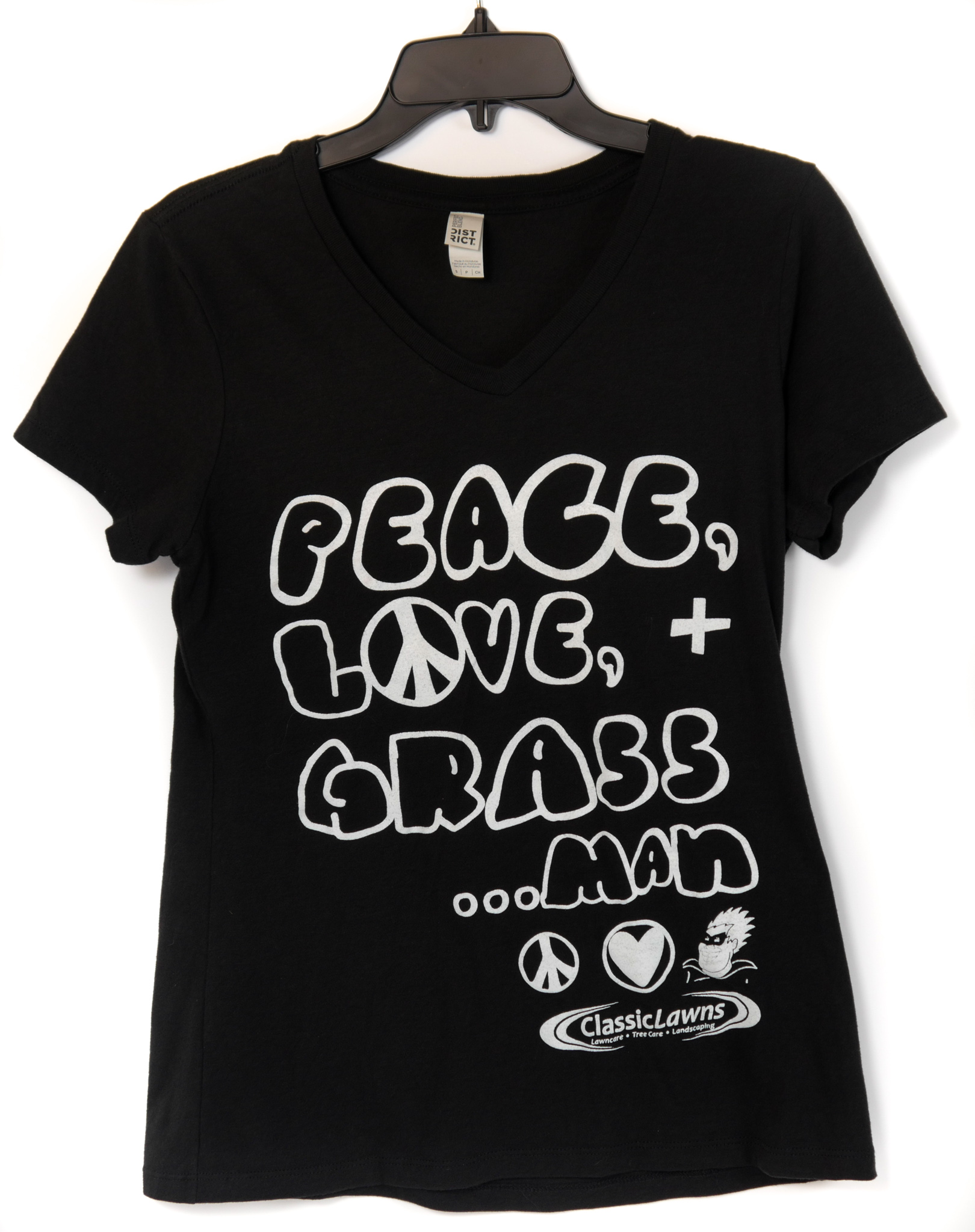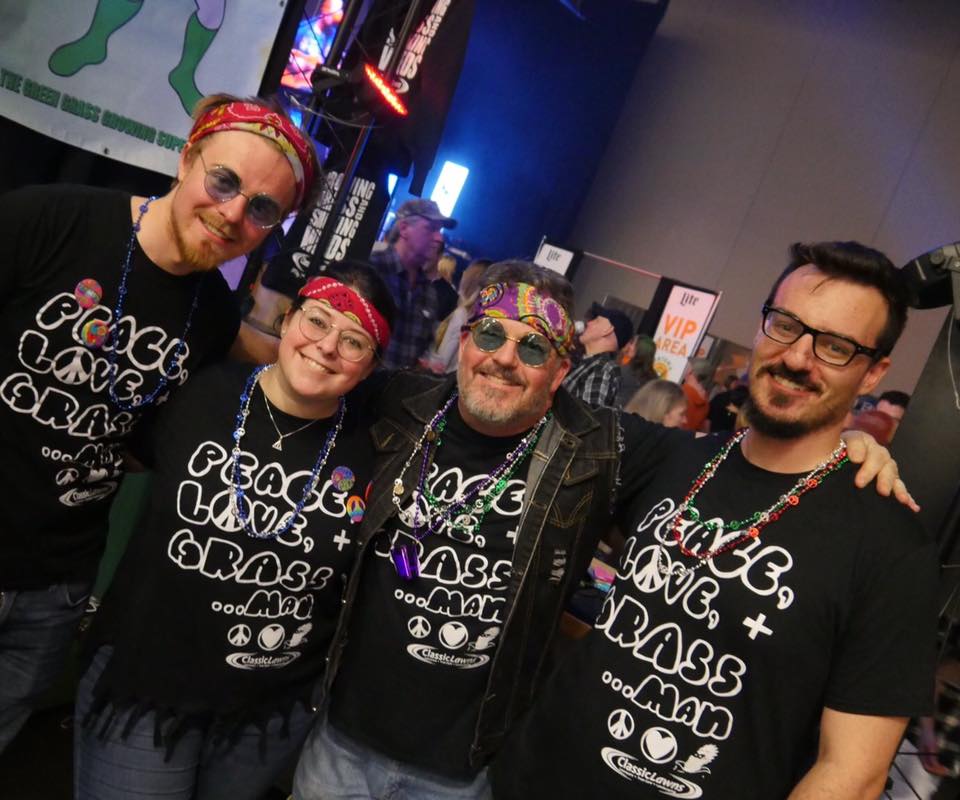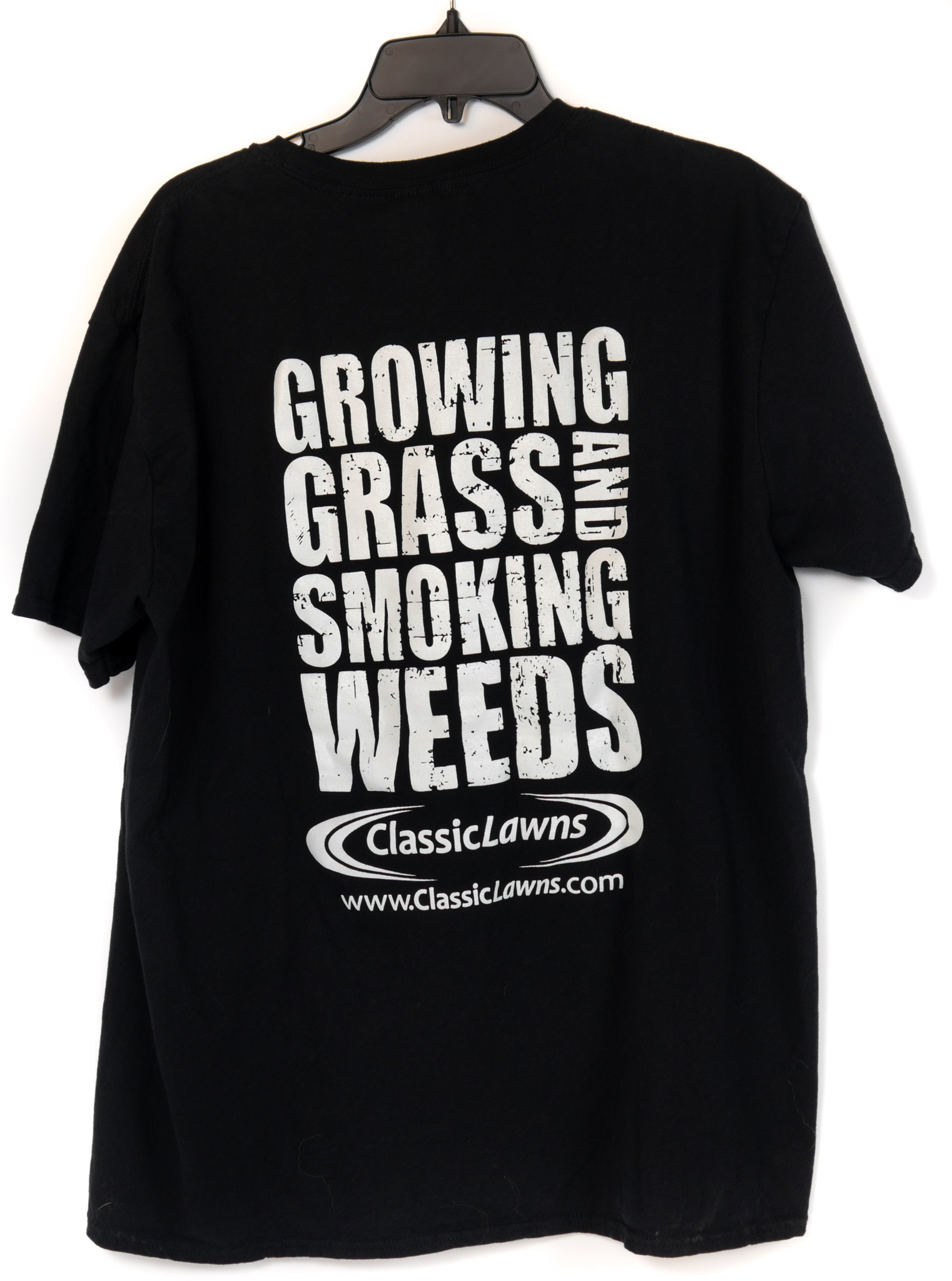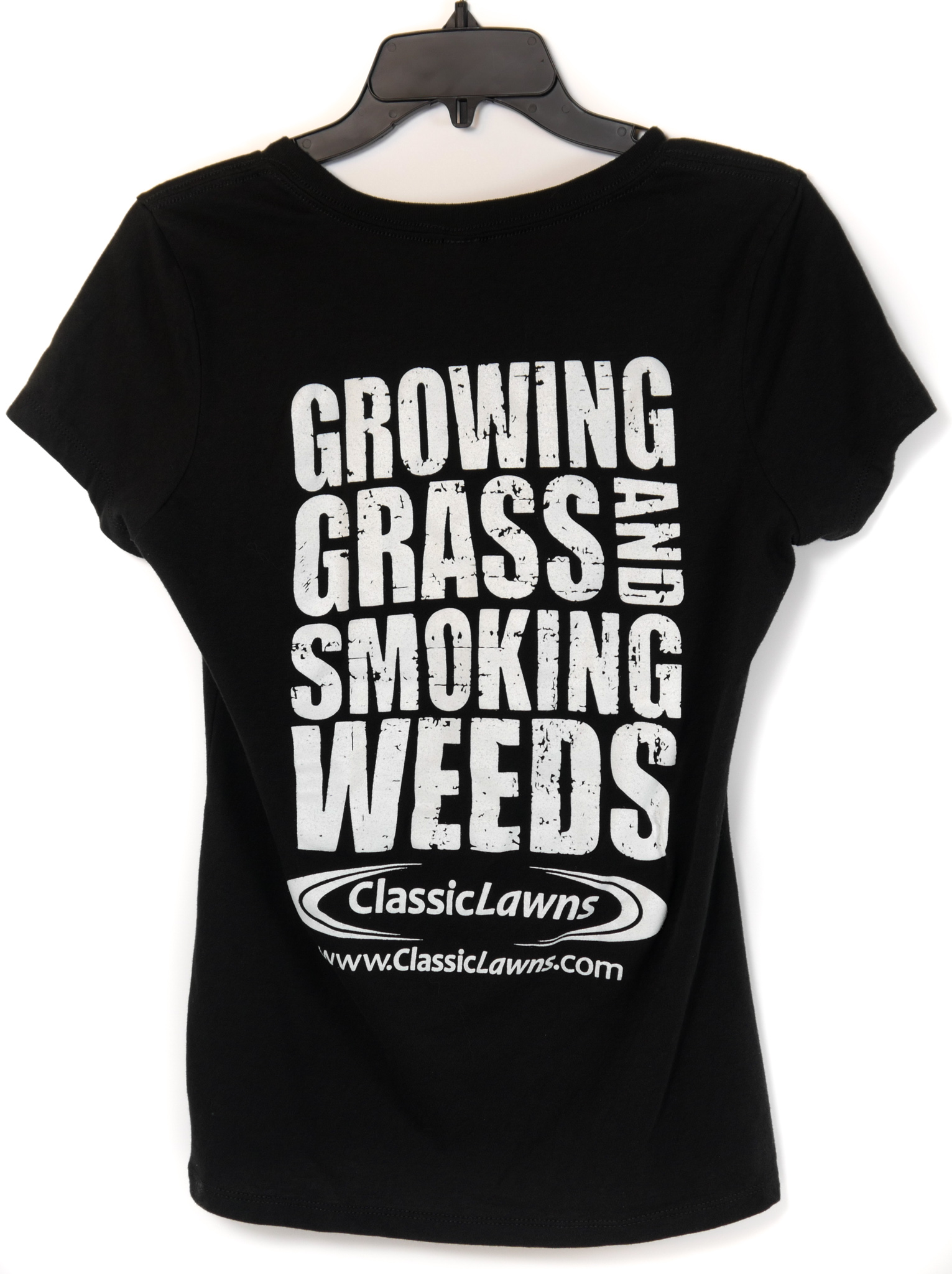 Can Coozies - Multiple Colors