Killing Off Bermuda Grass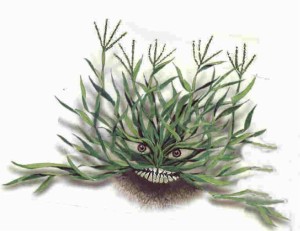 One of the most common things we hear at Classic Lawns from customers is that they hate Bermuda grass and they want it gone! Bermuda grass is a major nuisance and most people hate it! It is ugly, course and pale green. It grows everywhere and invades your beautiful grass and your landscape beds. Unfortunately, up until now, the only way to get rid of it was to spray your Bermuda grass with Round Up. This did an OK job of killing Bermuda, but it also killed off the desired grasses in your lawn. Leaving big dead areas that had to be reseeded.
If you are one of those Bermuda grass haters, Classic Lawns has some good news for you. We have a NEW product that will kill off Bermuda Grass WITHOUT killing Fescue grass and Bluegrass. That is right! After years of products claiming to kill Bermuda without harming desirable grasses, we now have one that actually works. It still takes multiple treatments over a 3 week period and seeding is still recommend to thicken your lawn back up. So, if you have Bermuda Grass in your lawn that you want to get rid off, NOW is the time to call Classic Lawns.
We will be killing off Bermuda between 8/1 and 9/7! Give us a call today for a FREE estimate on ridding your lawn of Bermuda Grass!
Core Aerate Your Lawn
It is also time to think about Core Aerating your lawn. Especially this year! All the heavy and frequent rains have compacted the soil and have caused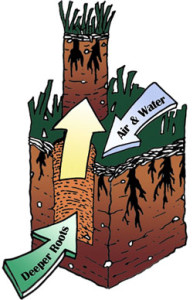 the roots of your grass to rot and die off! (See my July 8th Cary's Corner at www.getagreenerlawn.com) A core aeration is one of the best things you can do for your lawn. A core aeration loosens the rain compacted soils, it helps air, water and nutrients to reach the root zone and it allows the roots to grow deeper. Also, a core aeration is the BEST way to help reduce and minimize thatch from your lawn. Classic Lawns HIGHLY recommends that you core aerate your lawn this year! We will be by all our customers lawns in August to do a Summer Weed Control Treatment. We will be leaving bids for Core Aeration with you. We Core Aerate lawns in September & October. Call us soon to get on our Fall Core Aeration Schedule!
It is Time to Seed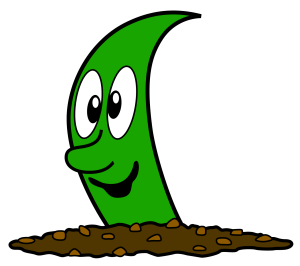 Summers are tough on our lawns around here. Heat, drought, disease and this year too much rain takes a toll on our grass. Lawns can thin out or even die off. NOW is the time to fix it. Our seeding process gives excellent results and will return your lawn to a green, lush lawn that your neighbors will envy! We use the newest and best Fescue seed varieties for the Springfield area. The BEST time to seed is between September 1st and October 25th. The earlier you seed the quicker and better your results will be. When we stop by in August to do your Summer Weed Control Treatment, we will leave you our recommendations and prices. Call Classic Lawns today with any questions or to get on our Seeding Schedule!